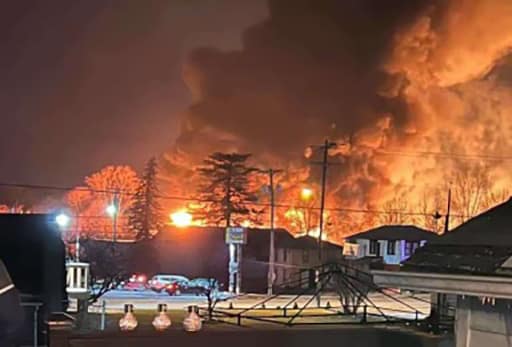 The National Transportation Safety Board (NTSB) has been launched to investigate a 50-car Norfolk Southern derailment that caused an inferno in East Palestine, Ohio, the night of Feb. 3.
According to WKBN, a state of emergency was declared by the mayor of the village with a population of just over 4,700 people on the Ohio-Pennsylvania border.
No injuries were reported from the fiery accident, which news media said produced plumes of smoke that registered on Pittsburgh weather radar.
As of Saturday morning, residents located within a mile radius of the accident site were evacuated and others were urged to stay indoors while emergency personnel worked to control the fire.
The village's mayor reported that the crew was unharmed in the accident.