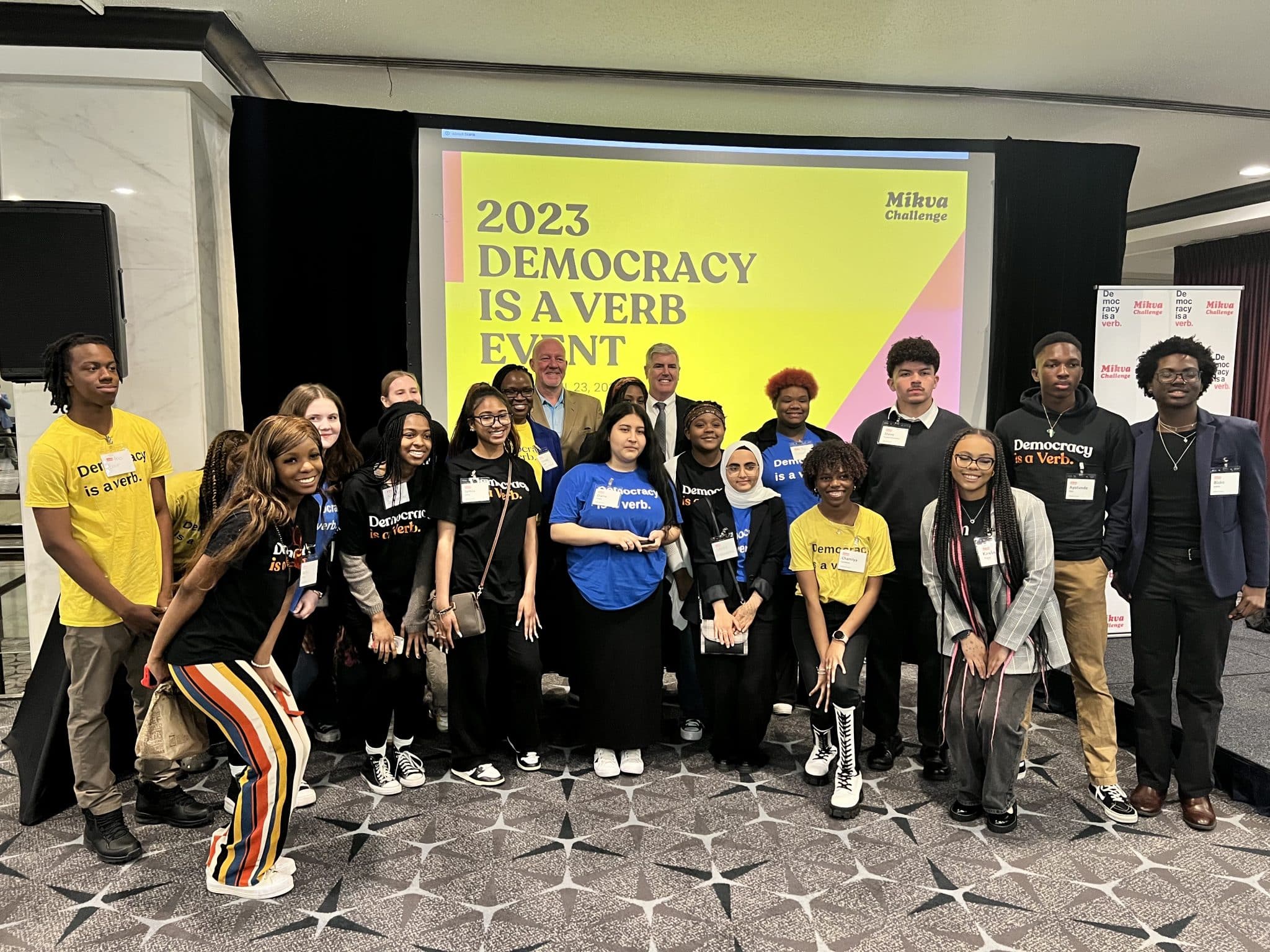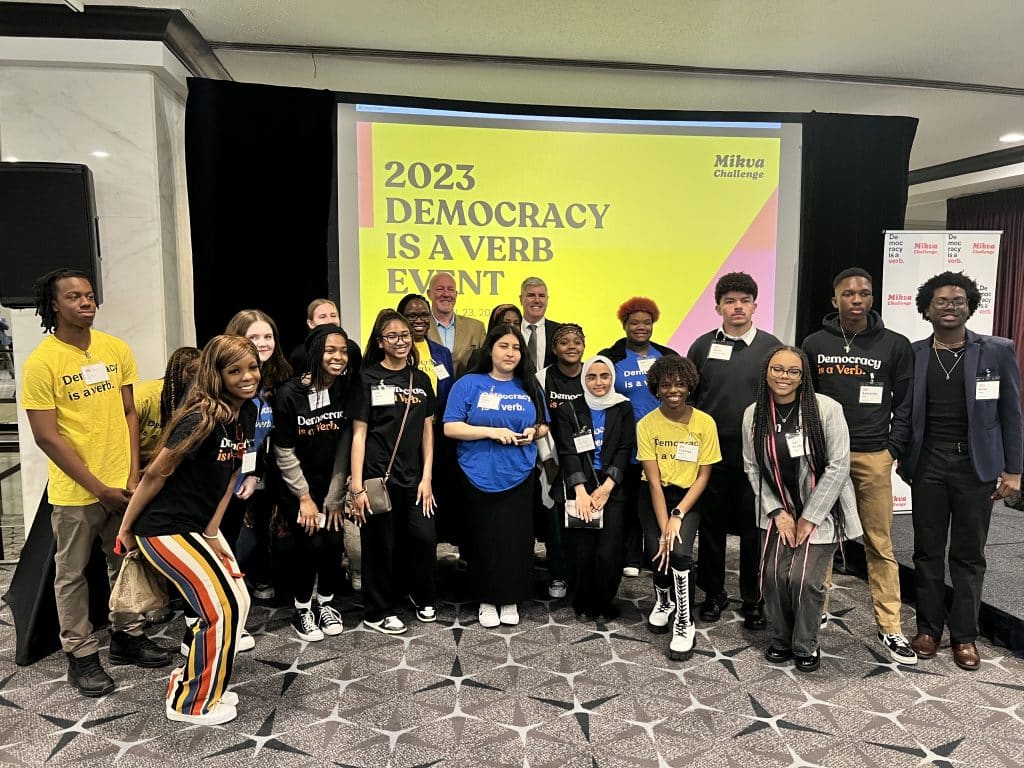 North America's Building Trades Unions (NABTU) hosted the Mikva Challenge's annual "Democracy is a Verb!" celebratory reception on Sunday, April 23 in Washington, DC. During the reception, Mikva Challenge — whose mission is "to develop youth to be empowered, informed, and active citizens who will promote a just and equitable society" — honored former SMART General President Joe Sellers with the organization's Legacy Award, recognizing his contributions to and support for the program and local communities.
Sean McGarvey, president of NABTU, introduced Sellers. "Joe is very involved in apprenticeship and training, since back at Local 19. Some of the progressive programs he put together at SMART have been fantastic." He added that Sellers "is like a steady rock. He's always there. He's always there with you. He's been there for SMART members, and he extended that to groups like Mikva."
Sellers then took the stage, telling Mikva Challenge: "Your civic engagement is unmatched, and the issues you're working on are vitally important to not only your neighborhood but our country. Listening to what you do enthused me to make a difference in the way you're making a difference."
Founded in 1998, the Mikva Challenge began as a small pilot program with an all-volunteer staff in four Chicago schools; 23 years later, Mikva has grown to serve over 17 states, 3,200 teachers and 135,000 students annually. According to the organization's website, Mikva has spent the last two decades developing an education model based on the principles that: 1. Youth voice matters; 2. Youth are experts on the issues that affect them; 3. Our communities and schools are stronger when youth leaders are involved in all aspects of civic life.
"I am impressed with how you create goals and you follow those goals with action plans," Sellers remarked to reception attendees. "And there is nothing that gets me more jazzed up than action plans!"
The Mikva Challenge provides schools with strategies and tools to engage young people in high quality, student-centered learning about the democratic process — an objective that aligns with the way SMART provides state-of-the-art training to apprentices while encouraging members to engage with their local union. Mikva's programs are designed to develop social and emotional skills, critical thinking, communication and collaboration. The organization also focuses on improving school and community culture while enhancing teacher effectiveness through inquiry-driven, project-based study, creating opportunities for engaging in democracy.
Sellers concluded his remarks by addressing Mikva students.
"Make sure you understand about our apprenticeship programs," he said. "Our goals are aligned with yours, and with an apprenticeship you can go back and harness your power as a union member to amplify your voice."