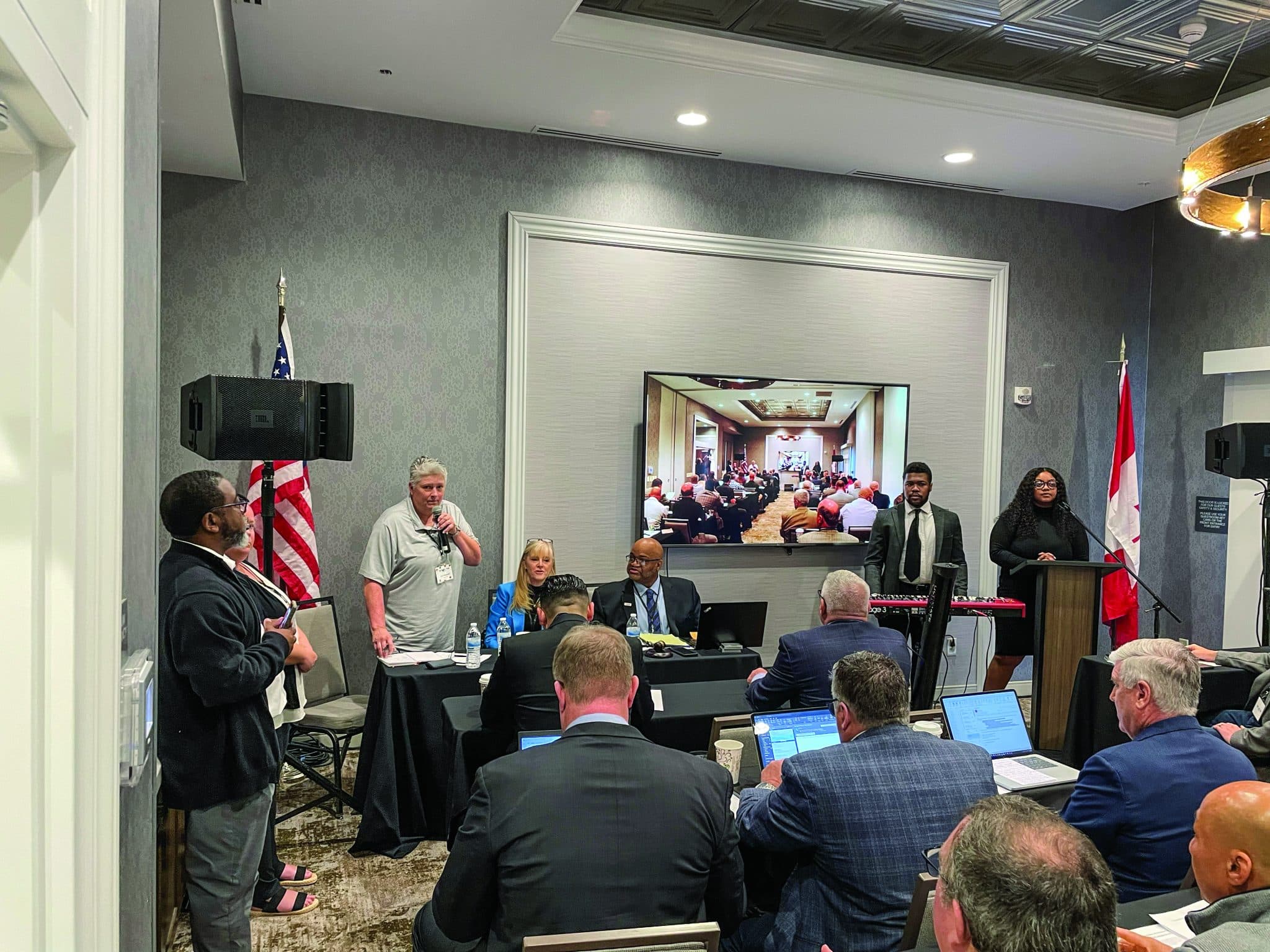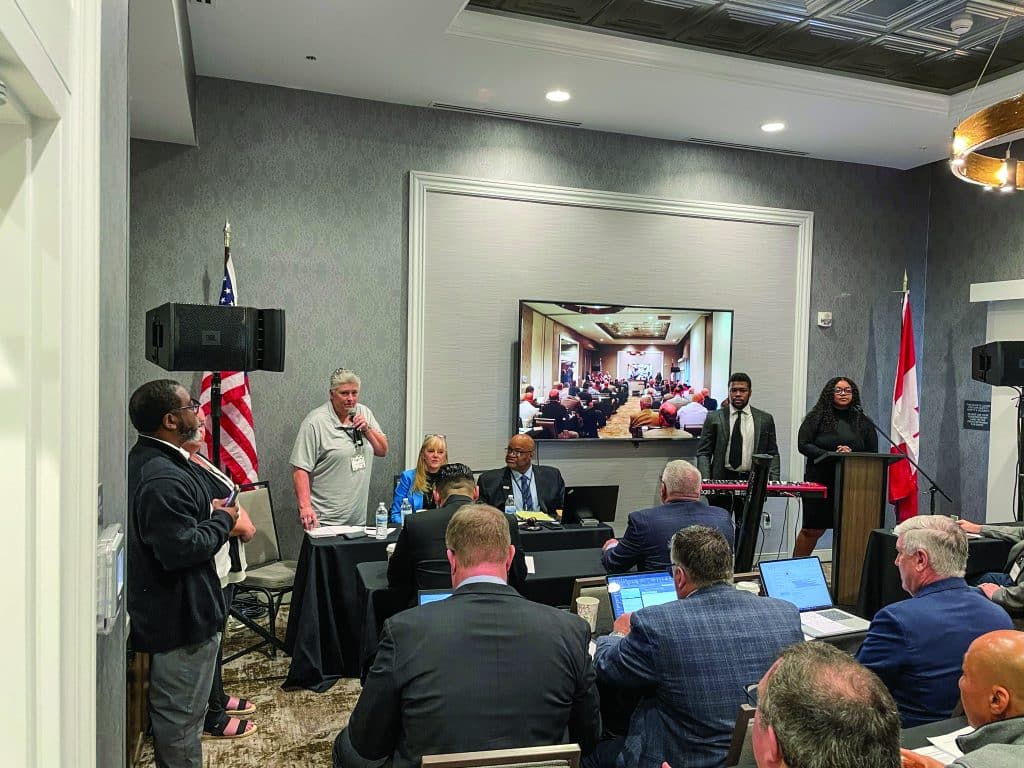 From May 15–19, 2023, the SMART Recruitment and Retention Council — along with the Roofing and Building Enclosure and Production and Sign Councils — met in Memphis, Tennessee, where SMART leaders from across the United States and Canada reviewed and planned out activities for the year and beyond.
With the continent-wide need for workers at a generational high, now is the time for locals to recruit new members and apprentices for upcoming megaprojects in both nations. Lauren Sugarman and Lark Jackson from Chicago Women in the Trades discussed recruitment strategies to build a diverse pool of potential members to strengthen the union. Tiffany Finck-Haynes from the SMART Government Affairs Department gave an overview of federal funding available to local JATCs to assist with recruitment and retention of members from across all ethnic and gender backgrounds.
Darrell Roberts, SMART's assistant to the general president, and Josh Garner from the SMART International Organizing Department led a presentation on recruitment tactics, while SMART-TD Chief of Staff Jerry Gibson led a discussion on recruitment and retention and its unique role in the industries the SMART Transportation Division represents. He was joined by John Pitts (organizer from SMART-TD Local 608), James Sandoval (general chairperson for SMART-TD Local 0023) and Chad Yokoyama (SMART-TD Local 1687).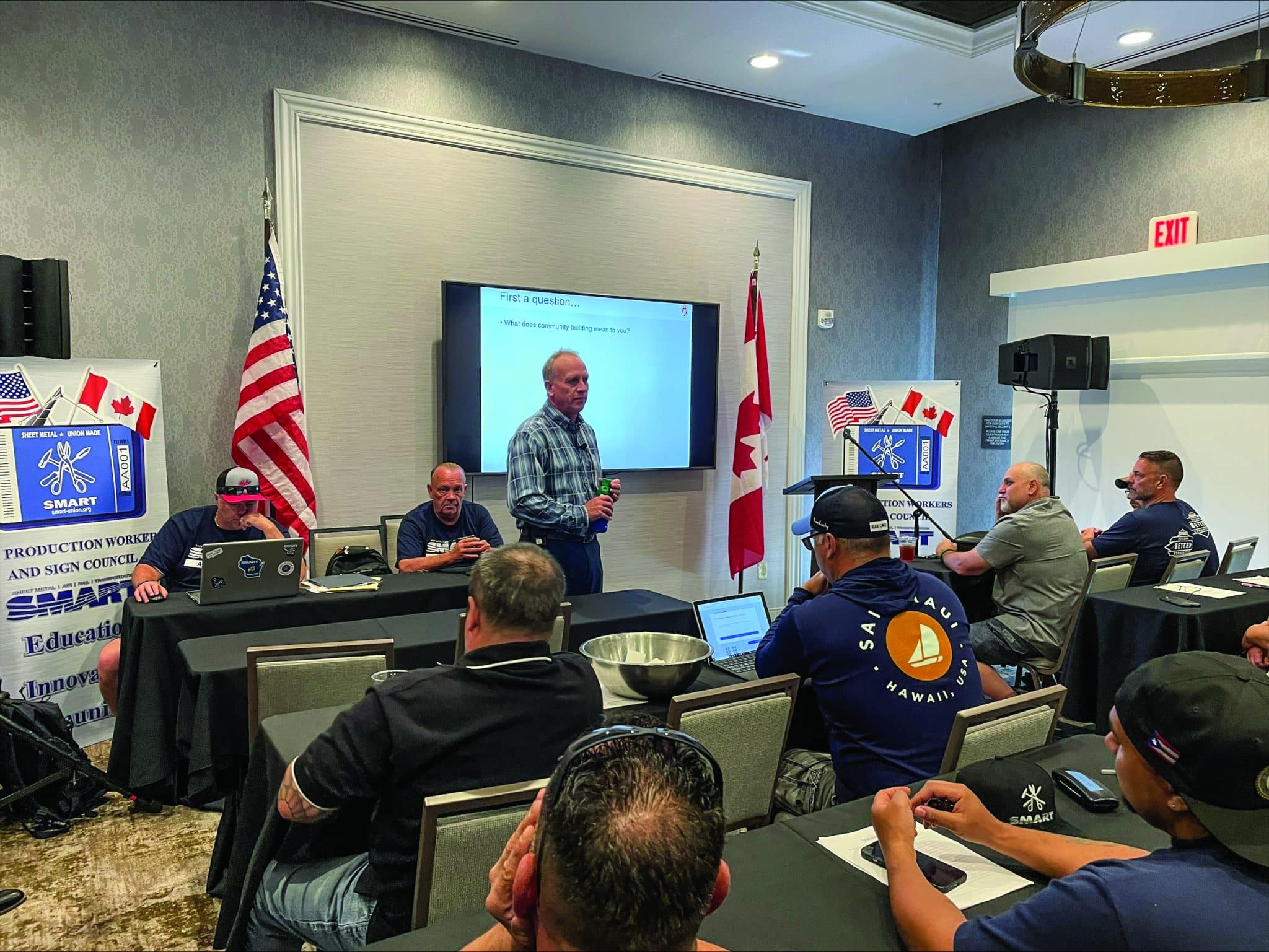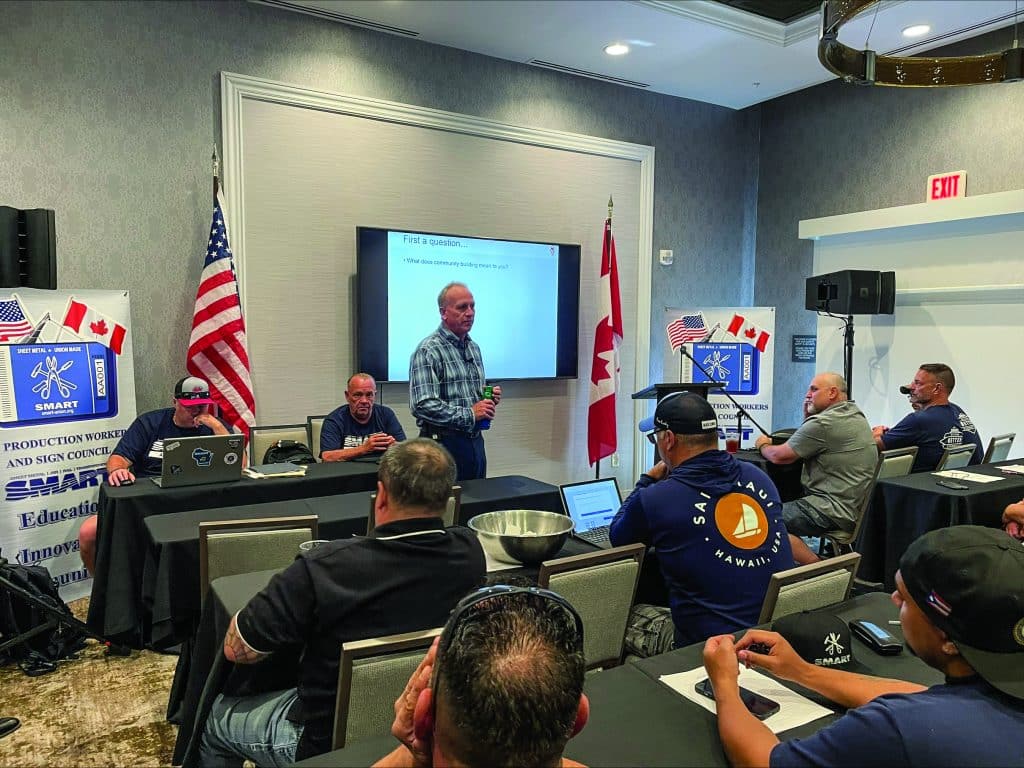 Attendees at the Roofing and Building Enclosure Council meeting were also updated on cutting-edge tools and training for new panel systems. These will give SMART architectural sheet metal workers and roofers a leg up over the nonunion competition as SMART continues to expand market share and collective bargaining power for members.
The Production and Sign Council heard from Michael Childers, the department co-chair of the School for Workers at the University of Wisconsin-Madison. Childers spoke about the collaboration between the labor movement and civil rights movements, and how that solidarity translates to work being done today as SMART looks to spread our message of opportunity to people of all races and backgrounds. Local 464 (Ponca City, Okla.) Business Manager Mechelle McNew, a longtime leader on the council and founding member of the SMART Women's Committee, was also honored at the close of the council meetings for her contributions to the organization as one of the first woman leaders in the SMART sheet metal industry.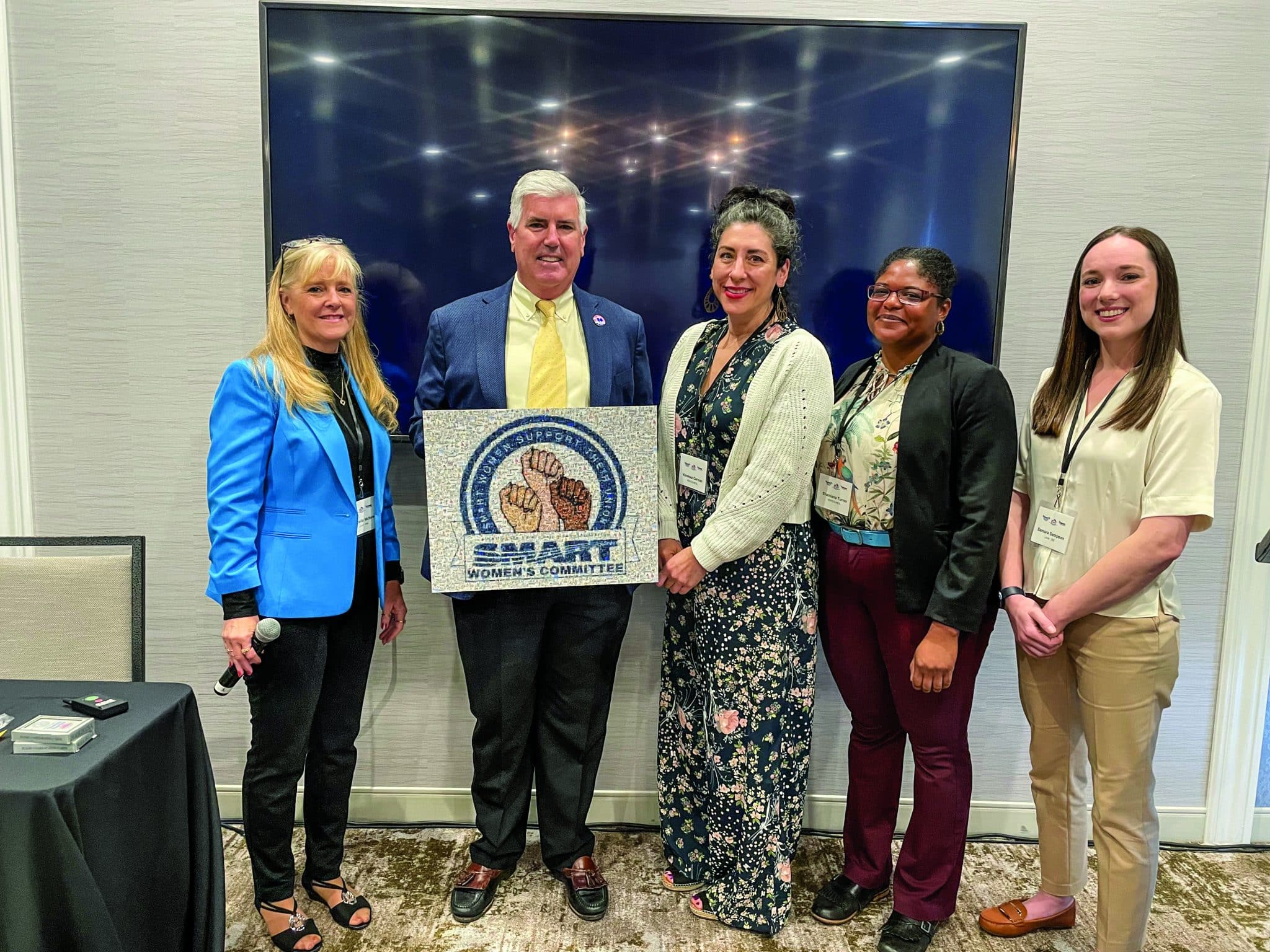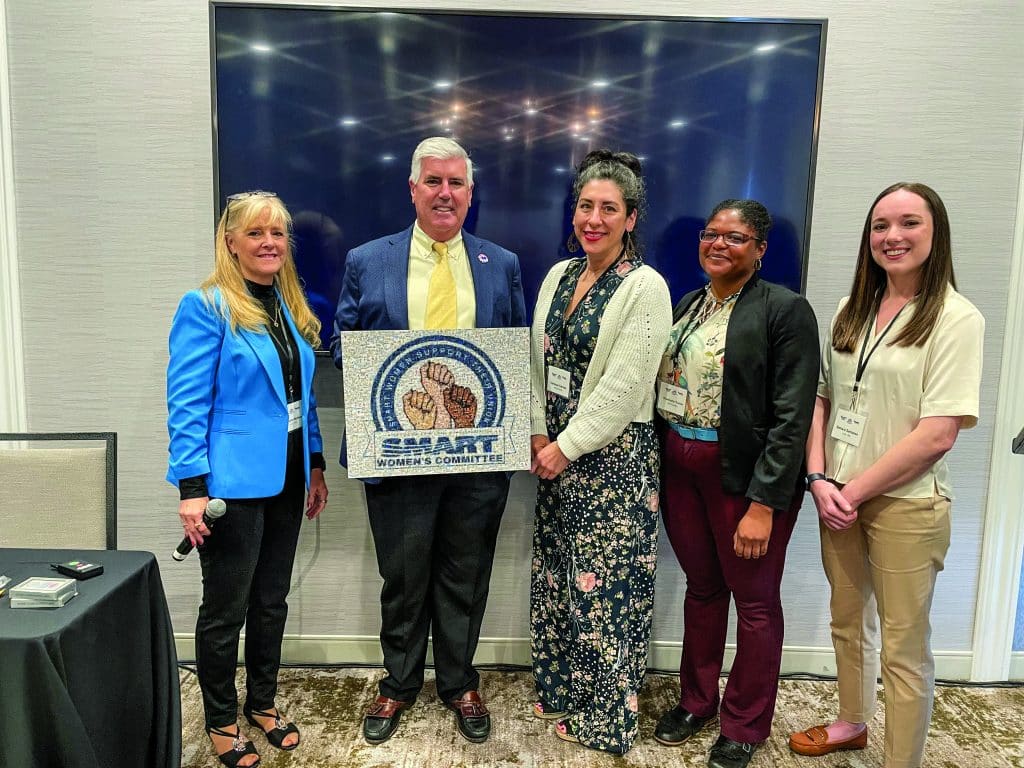 Former SMART General President Joseph Sellers and General President Mike Coleman addressed attendees at all three meetings and updated them on progress at the International level. Each committee later honored General President Sellers for his contributions to the union and the substantial progress made during his time in office. Among the items Sellers received was a fishing rod to use during his retirement, when he will have the chance to spend time with his family.
Remarking at the end of a presentation from the SMART Women's Committee, whose members were also in attendance, Sellers noted that he "looks forward to seeing the work you continue to do, because you're shaping SMART."
SMART Army lands in Memphis
On Thursday, May 18, members of SMART Local 4 in Memphis were joined by SMART members across North America for a community litter cleanup in historic Soulsville, where union members also helped repair and plant in Urban Forest and Community Garden. Following the event, the SMART Army presented a $21,100 check to Memphis City Beautiful, the nation's oldest beautification commission.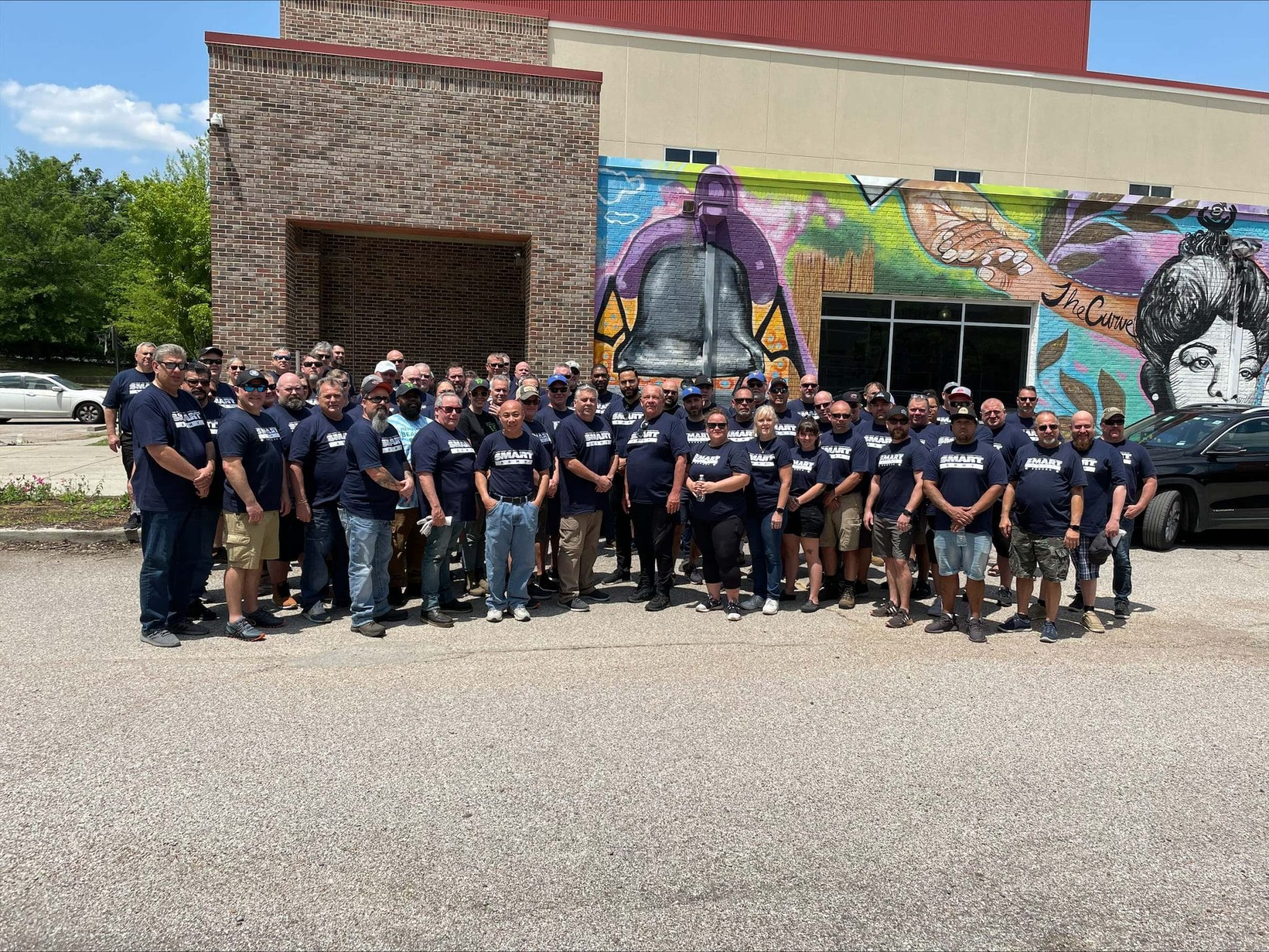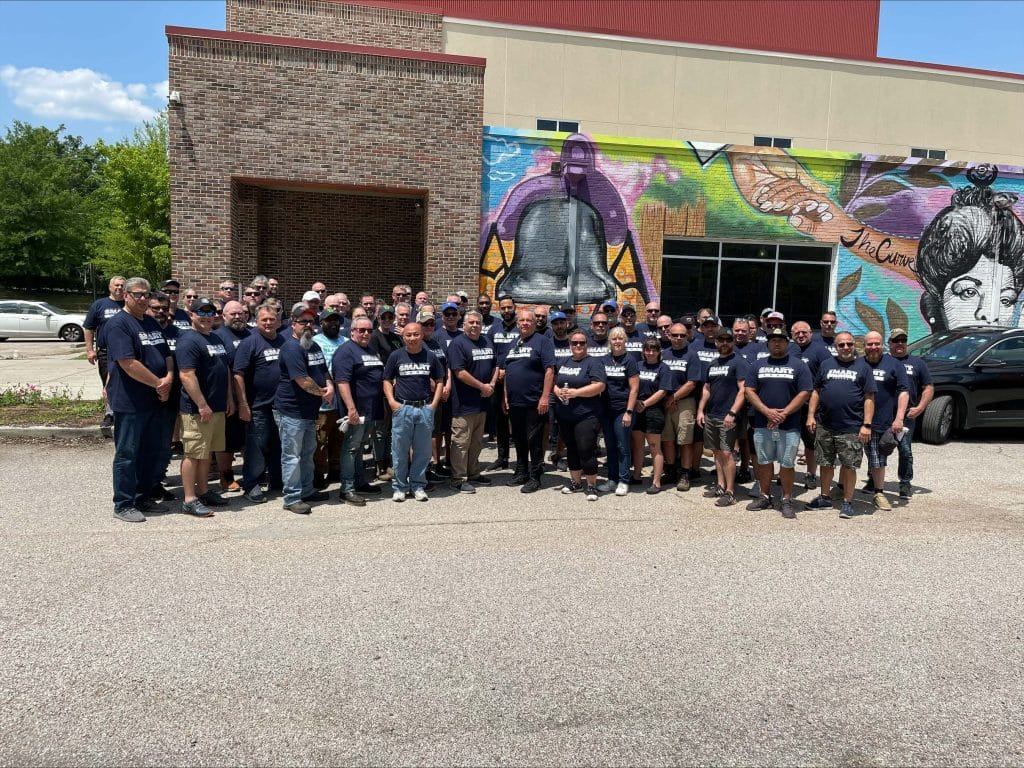 "As part of our Recruitment and Retention Council, Roofing and Building Enclosure Council and Production and Sign Council meetings in Memphis this week, we decided to collectively do what our union does best: uplift working families in local communities," said SMART General President Michael Coleman, who participated in the volunteer event. "We are proud to partner with organizations like Memphis City Beautiful and the Urban Forest and Community Garden to give back to the neighborhoods in which our members live and work."