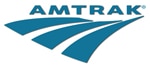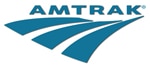 WASHINGTON – House Republicans are supporting a budget plan that Amtrak says will eliminate all state-supported Amtrak service nationwide beginning Oct. 1 — the start of a new federal fiscal year.
Fifteen states currently provide Amtrak with subsidies in exchange for Amtrak operating additional intercity trains in their states that transport nine million passengers annually.
The Sept. 8 budget proposal would prohibit federal funds from being used for those state-supported trains.
While the Amtrak budget cuts – proposed by the House Transportation Appropriations Subcommittee — could likely pass the entire Republican-controlled Appropriations Committee and Republican-controlled House of Representatives, the provisions could face strong opposition in the Senate. Still, given the budget-cutting pressure in Congress, nothing is easily predicted.
The proposed budget cuts fly in the fact of a provision of the Passenger Rail Investment and Improvement Act of 2008 that encouraged Amtrak to leverage federal subsidies of 80 percent with state contributions of 20 percent to develop new intercity passenger routes and improve existing ones.
The Transportation Appropriations Subcommittee's budget proposal would also:
* Restrict the use of federal funds for any overtime costs in excess of $35,000 for any individual employee.
* Require Amtrak to achieve savings through operating efficiencies, including modifications to food and beverage service, first-class service and long-distance routes.
"The House Republican plan is shortsighted and is the wrong policy for America," said Amtrak President Joseph Boardman. "It will result in the loss of jobs and reverses significant progress made to use passenger rail to reduce U.S. dependence on foreign oil."
Following are the 15 states — and the Amtrak trains — targeted:
* California: (Capitol Corridor, San Jose-Oakland/San Francisco-Sacramento/Auburn); Pacific Surfliner (San Luis Obispo-Los Angeles-San Diego); San Joaquin (Bakersfield-Oakland-Sacramento).
* Illinois and Wisconsin: (Hiawatha, Chicago-Milwaukee). Illinois: Lincoln (Chicago-St. Louis); Illini & Saluki (Chicago-Carbondale); Zephyr & Carl Sanburg (Chicago-Quincy).
* Maine: (Downeaster, Portland-Boston).
* Michigan: (Blue Water, Port Hurton-East Lansing-Chicago); Pere Marquette (Grand Rapids-Chicago).
* Missouri: Missouri River Runner (Kansas City-St. Louis).
* New York: Adirondack (New York City-Montreal).
* North Carolina: Carolinian (Charlotte-New York City); Piedmont (Charlotte-Raleigh).
* Oklahoma and Texas: Heartland Flyer (Oklahoma City-Ft. Worth).
* Oregon and Washington: Cascades (Eugene-Portland-Seattle-Vancouver).
* Pennsylvania: Keystone Corridor (Harrisburg-Philadelphia-New York City).
* Vermont: Ethan Allen (Rutland-New York City); Vermonter (St. Albans-Washington, D.C.).
* Virginia: (Extended Northeast Regional (Washington, D.C.-Richmond; Washington, D.C.-Lynchburg).