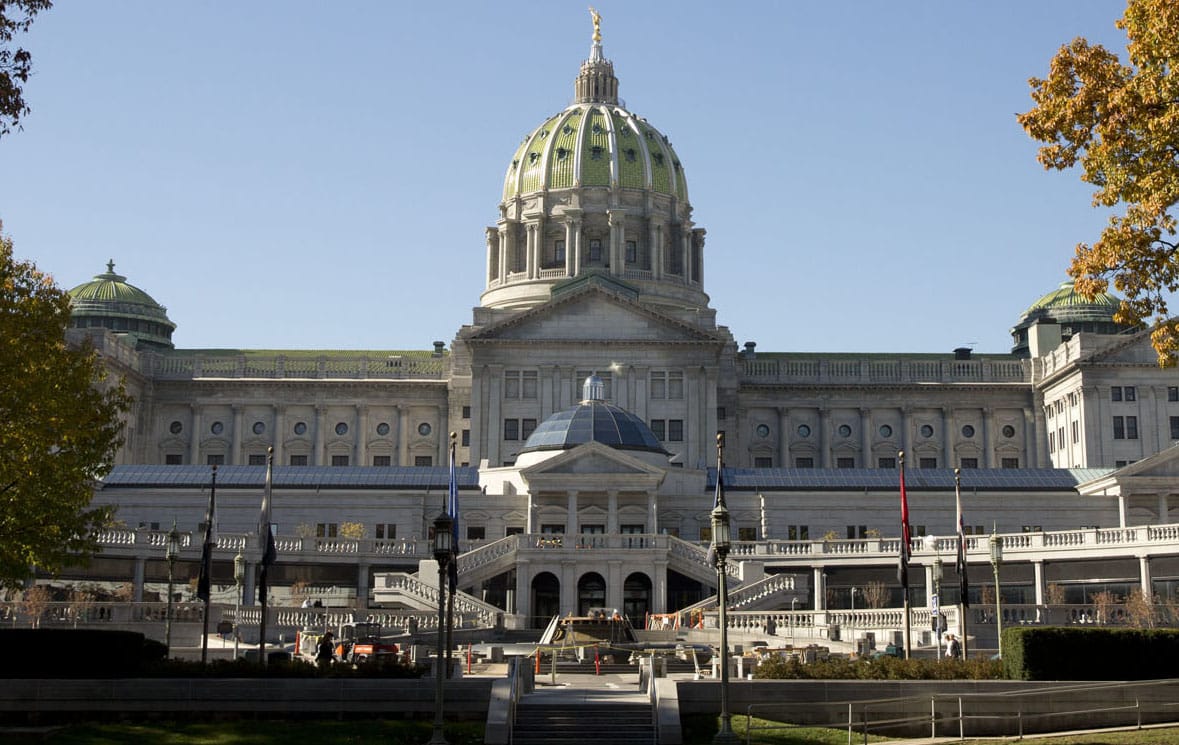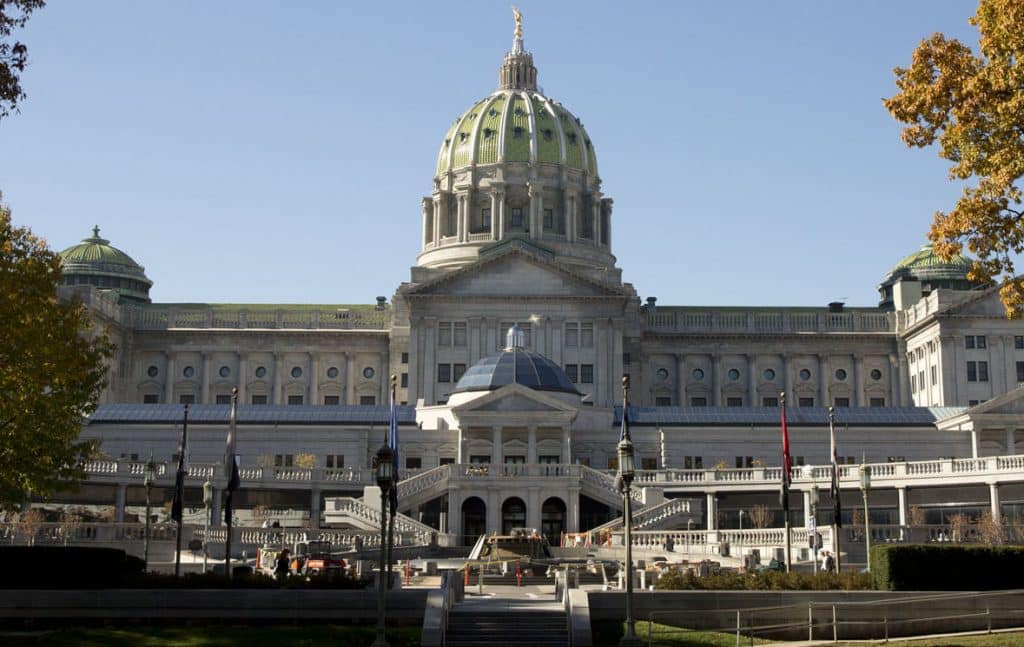 H.B. 1028 addresses minimum crew size, blocked crossings and train lengths
Earlier this week on June 5, the Pennsylvania House of Representatives passed a comprehensive railroad safety bill, H.B. 1028, by a 141-62 tally.
The bill will now move on to the state Senate, where the timeline for consideration has yet to be determined, according to union leadership.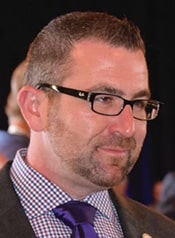 But it'll be very important to get the attention of senators so that the momentum can continue, says SMART-TD State Legislative Director Paul Pokrowka.
"Thank you first to all of the people who reached out to legislators, including the public, members of our union and others in organized labor," SLD Pokrowka said. "You all were a big part of why many legislators who have chosen the interests of the constituents over party tendency. But this is only the first in a three-step process and we'll need to mobilize and motivate."
Pennsylvania looks to follow Ohio in passing comprehensive rail safety legislation in the wake of the East Palestine rail disaster when a Norfolk Southern derailment released hazardous chemicals just across the Pennsylvania-Ohio border. The images and headlines from the February accident were not forgotten as the House considered the bill, which:
Fines carriers $10,000 for blocking rail crossings for more than five minutes.
Limits train lengths to 8,500 feet.
Permits rail labor representatives to have an active, participatory role while the state investigates rail safety matters.
Requires a two-person crew aboard freight trains and fines carriers who violate the provision.
Authorizes the state to inspect to ensure the functionality of wayside detectors in the state.
Authorizes a state study of hazmat/waste transport.
Creates a reporting system when carriers operating trains carrying hazmat/waste report these to the state.
Pokrowka said it's important for the bipartisan group of 141 representative to be thanked for keeping the bill intact and keeping their duty to work for the people in Pennsylvania at the top of their mind.
"We're going to need them again," Pokrowka said.
But a big effort now is needed to urge state senators for swift passage of the bill for the governor's signature in the face of intense carrier lobbying.
"We need to lead by example and make it clear that this is what constituents want their government to do and not to bend over backward to appease the carriers," Pokrowka said. "We need to make it perfectly clear that this rail safety legislation is not something that people in the government should be on the fence about."
Members are asked to use the SMART Legislative Action Center to contact their senators and to thank their representatives.
"If we get complacent here, the carriers will step in and try to sway things their way. Rail safety is too important a matter to let that happen," Pokrowka said. "We need everybody to reach out."