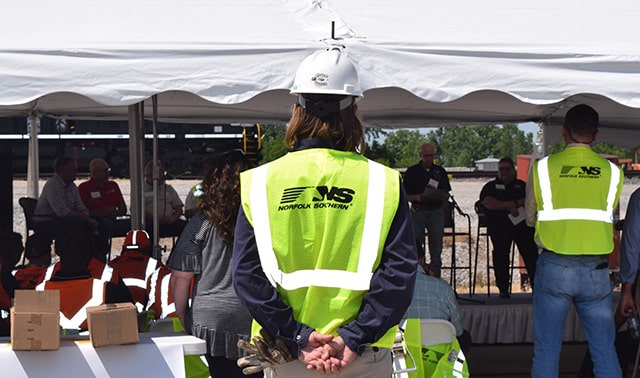 Norfolk Southern hosted a system-wide safety town hall meeting June 1 in the middle of the largest yard in their system in Bellevue, Ohio.
Carrier CEO Alan Shaw was joined on stage by the presidents from six of the 12 rail labor unions, including SMART Transportation Division President Jeremy Ferguson. Leading up to the presentation simulcast to every yard office on the NS system, the representatives from the labor unions and NS executives had an opportunity to meet and greet the employees of Bellevue Yard.
The theme of the event had a dual purpose. CEO Shaw's vision for a new top-down redesign of NS's safety culture was one of the main topics as well as the vision of how the company and rail labor could forge this new path focusing on the shared goal of safety. Shaw and his team looked for input from all of the labor representatives in attendance as well as the front-line employees at Bellevue from multiple crafts.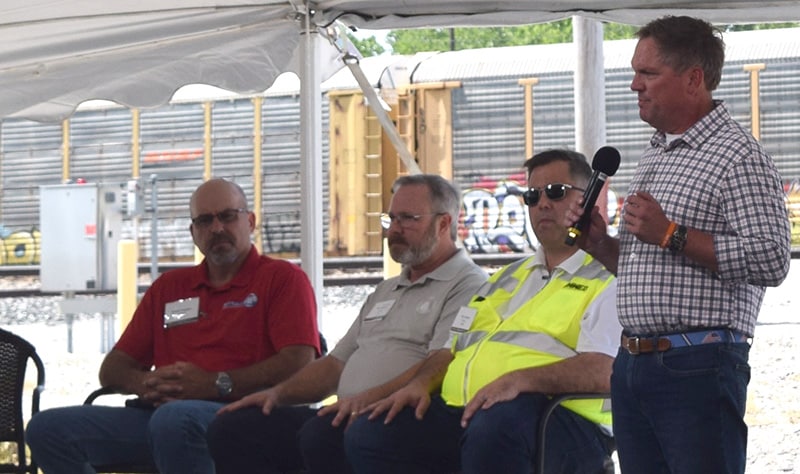 Shaw's message was clear to everyone in attendance, "For those of you who have worked for Norfolk Southern for more than a decade, you remember when we had the best service, and we had the best safety in the industry. And we took a lot of pride in that. I want to get that back. I want to be known for that."
Shaw expressed his intention to distance NS from the "do more with less" mentality that continues to prevail as a management tactic in the industry. In discussing the operation at Bellevue, he touched on the carrier's removal of one of two hump yards there as a cost-saving maneuver during PSR. He pointed to the recent reopening of the second hump as an indication that doing more with less was no longer the path that his company was on.
"We made a short-term decision looking to cut cost, and we took the hump out. That's not what we're doing going forward. We're going to be different. We're going to grow," he said. "We're going to grow and we're going to invest. We're going to invest in our franchise, we're going to invest in our facilities, and most importantly we're going to invest in our people.
"My vision for Norfolk Southern is a growth company. So we reopened this hump. And now we're pushing more volume through here and our service is a lot better."
He went on to emphasize that NS would no longer be following the model of focusing on short-term margins and cutting costs.
"If you keep cutting and that's your strategy, you're probably not going to look like how you look in about 4 or 5 years, because it's not sustainable," he said. "For those of you who worked out in the field and still do, I know what those cuts did. I know that they were really hard on you. I know it was really frustrating. That's not our path forward."
Shaw also made a unique commitment to his workforce in his speech.
"Too often you see railroads cut employees, and cut workers out in the field when they saw volume decline. Then we didn't have a good service product when the volume returned. That doesn't make a lot of sense to me," Shaw said. "I'm more focused on what we look like five years from now and 10 years from now than what we're going to do next quarter. So, I said the next time there is an economic downturn, we're not going to furlough. We're going to invest in our employees."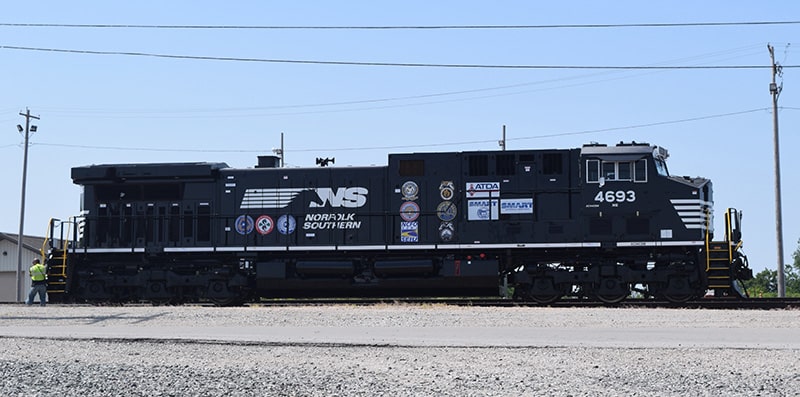 Time will tell how legitimate this system-wide corporate rebranding based on safety culture is at Norfolk Southern, but if Thursday's town hall that included the company's workers to be heard from and not just spoken to is an indication of what is to come, it seems as though NS is on the right track.
Rail labor in general, and specifically SMART-TD see it as our role to make sure it stays that way. Like the cars rolling down Bellevue's hump, NS has momentum. It is SMART-TD's role to be the retarders in this scenario and keep that car under control and make sure it doesn't jump the tracks or couple up our members again in its pursuit of profit margins.
President Ferguson was the first of the union representatives to address the group. He thanked NS and its team at Bellevue Yard for hosting the event.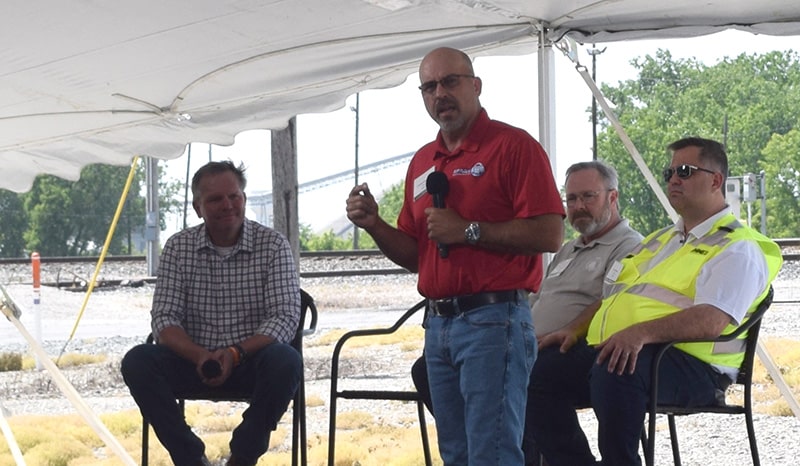 "Our union was created on the need for safety." Ferguson said, then describing the factors he saw as key. "There are two fundamentals that we have to work with. The first is culture, and the other one is ownership. Part of culture is us being able to change how we treat each other and to show respect when someone raises a hand and says, 'I'm concerned about this,' or 'I think this is an unsafe condition.' That is a commitment we have to make to each other.
"The other key component, as I said, is ownership. We all have a part in that. The old saying in the unions is that we are our brothers' and sisters' keepers. That's what we have to do. Make sure all of us, including the managers, including the switchmen, the maintenance of way workers, everybody, we take care of each other to make sure everybody is safe. We can't just say it, we've got to live it."
In addition to President Ferguson, President Mike Baldwin of the Brotherhood of Railroad Signalmen, President Tony Cardwell of the Brotherhood of Maintenance of Way Employees Division, President Leo McCann of the American Train Dispatchers Association, and Assistant General President Carl Lakin of the Transportation Communications Union all spoke.