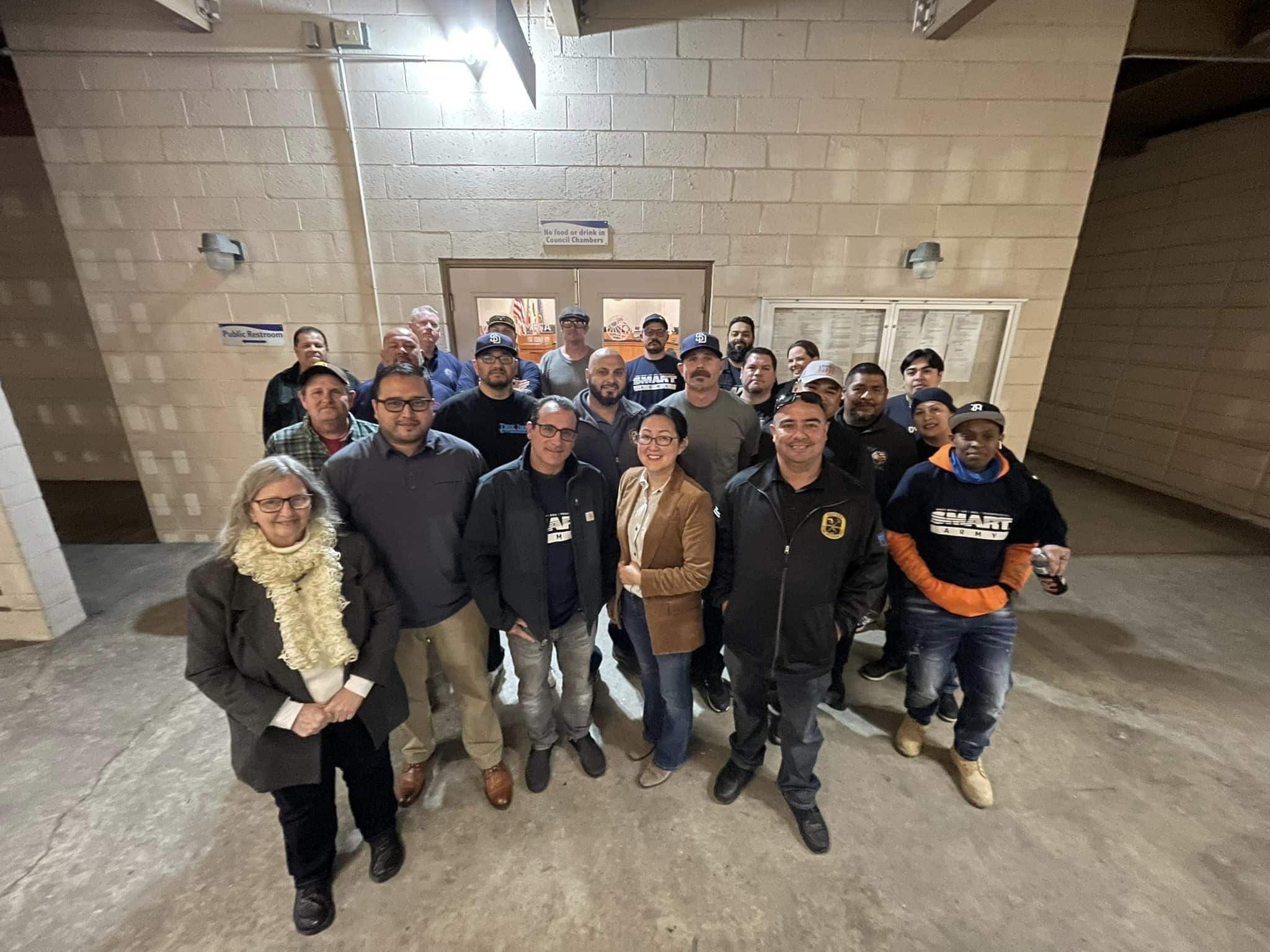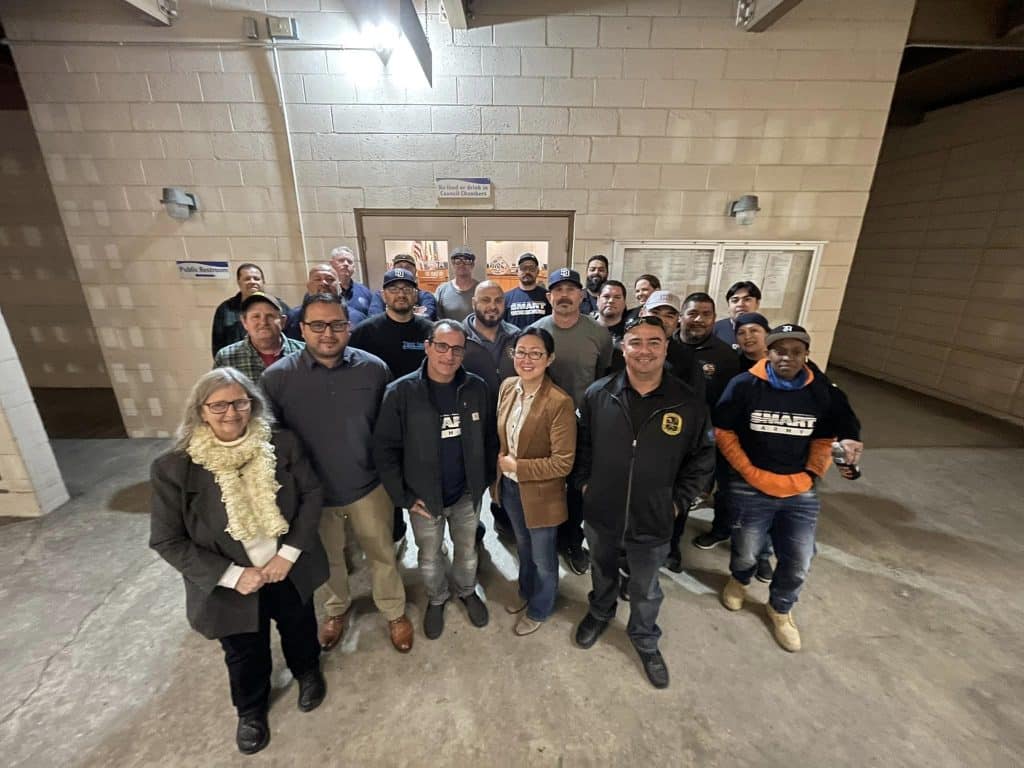 The SM Local 206 (San Diego, Calif.) SMART Army helped secure the future for themselves and their fellow workers in La Mesa, Calif. on March 14 — making their voices heard, loud and clear, as the city council voted in favor of a project labor agreement (PLA) in La Mesa.
"The City of La Mesa's 5–0 Council vote to negotiate a citywide PLA was a huge success for our SMART Army and members of all trades in La Mesa and San Diego County," said Local 206 Financial Secretary-Treasurer and Business Manager Dave Gauthier.
The citywide PLA legislation, introduced by La Mesa City Councilmembers Colin Parent and Patricia Dillard, will help ensure city construction projects are performed by local union members, with strong wage guarantees, local hire provisions and other stipulations that will lift up working families across the community. By showing up and fighting for themselves and their fellow workers, the members of Local 206 helped guarantee that public projects in La Mesa will benefit local residents — and provided an example of how SMART members across North America can collectively influence their working conditions.
"Congrats to the city of La Mesa for voting unanimously to enter into a Project Labor Agreement," the San Diego Building Trades wrote on Twitter. "PLAs are good for workers, good for taxpayers, and good for the local economy."