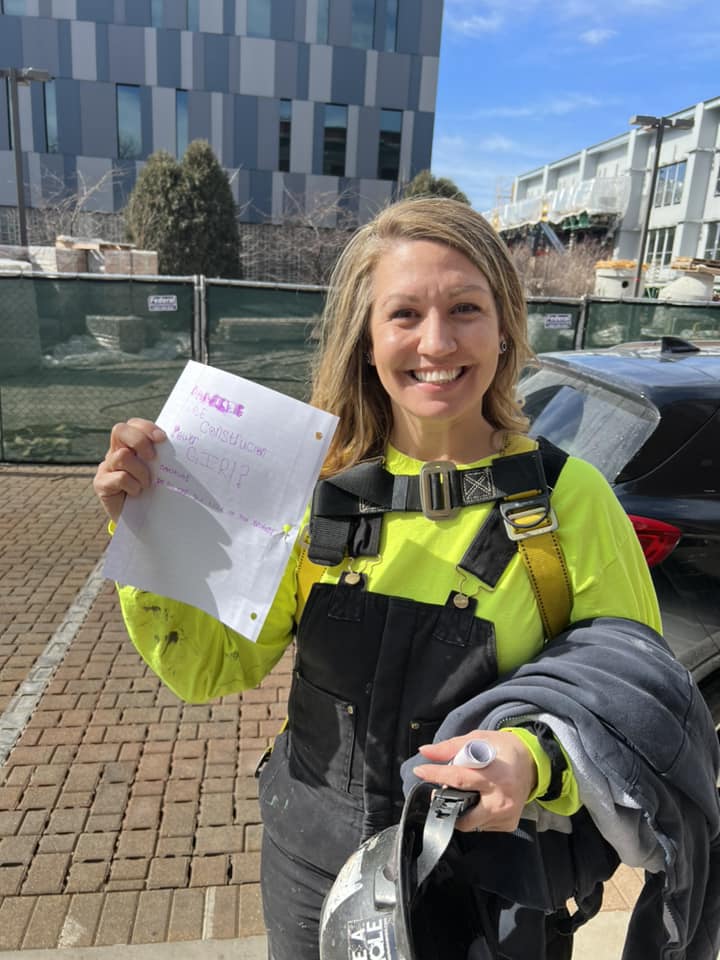 SMART Local 265 (DuPage County, Ill.) sheet metal worker Danielle Wilson has always impressed her fellow union members with her expertise and craft as a welder. In February, she also impressed contractor Walsh Construction, which featured Wilson – an employee at GT Mechanical – as part of its ongoing progress newsletter tracking the construction of a new Chicago Jesuit Academy (CJA) school building.
"Danielle currently lives in Coal City, Ill., and makes the hour-long commute to CJA every day," Walsh wrote in its newsletter.
Though Wilson comes from a family of tradespeople – her father and brother are laborers, while her brothers-in-law are sheet metal workers – she originally planned to become a surgeon. After a short stint as a painter, she joined Local 265; since then, Walsh wrote, "she has never looked back," developing her skills as a welder to such a degree that she is now the go-to stainless steel welder at GT Mechanical.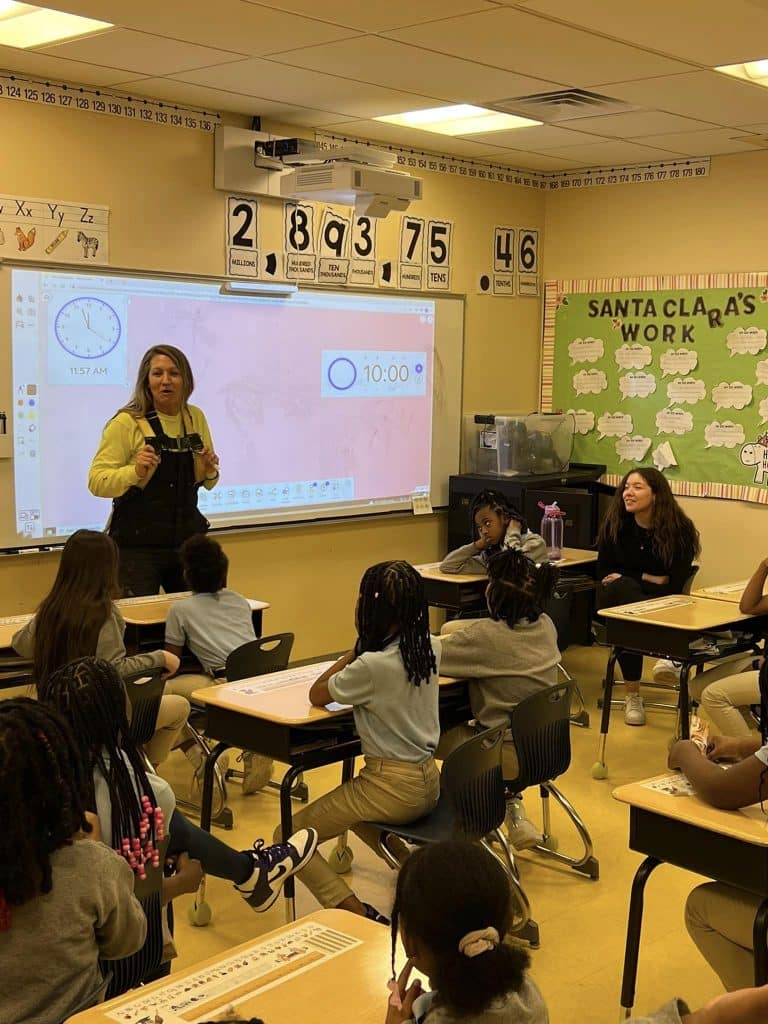 Her current job, the new CJA building, will serve as the future home for female students attending the academy. Wilson, a journeyperson, is currently working on installing and connecting ductwork for the building's HVAC system – a vital task that will ensure the quality of the air that future students breathe. However, Wilson is more than a sheet metal worker to the students at CJA; she's also a role model.
"Danielle recently spoke to the first class of 3rd and 4th grade girls to attend the school," Local 265 shared on Facebook in February. "She did a fantastic job explaining all the ins and outs of the trade and answered a number of great questions from the students."
By serving as ambassadors for the sheet metal trade and our union, members like Wilson do more than demonstrate the importance of skilled labor on the job: They pass on knowledge about the fulfilling, life-changing nature of a union sheet metal career. This is vital as SMART works to strengthen the union's future and lift working families across our two nations.
"Local 265 is very proud of Danielle Nicole Wilson," the local's Facebook post concluded.