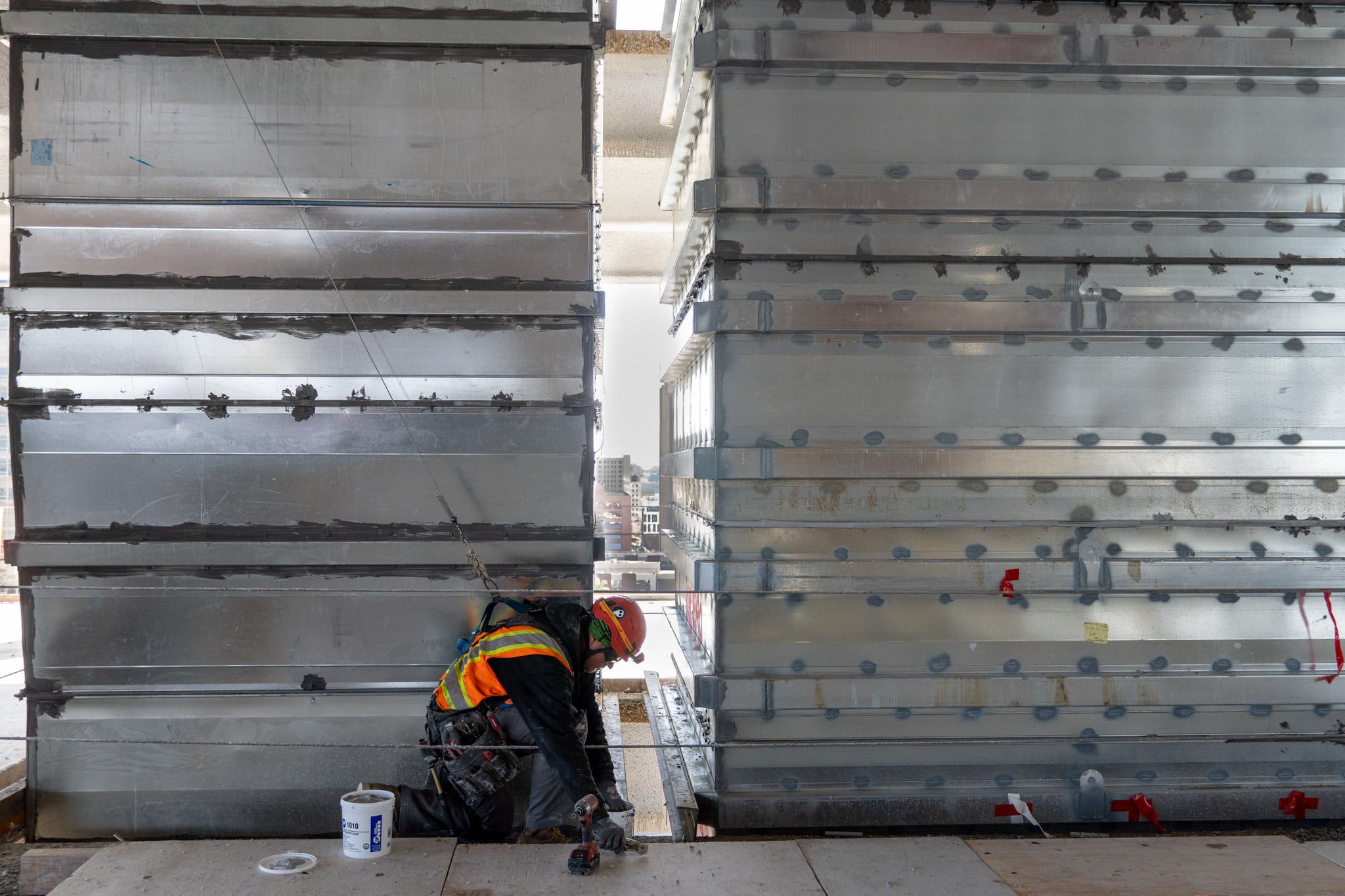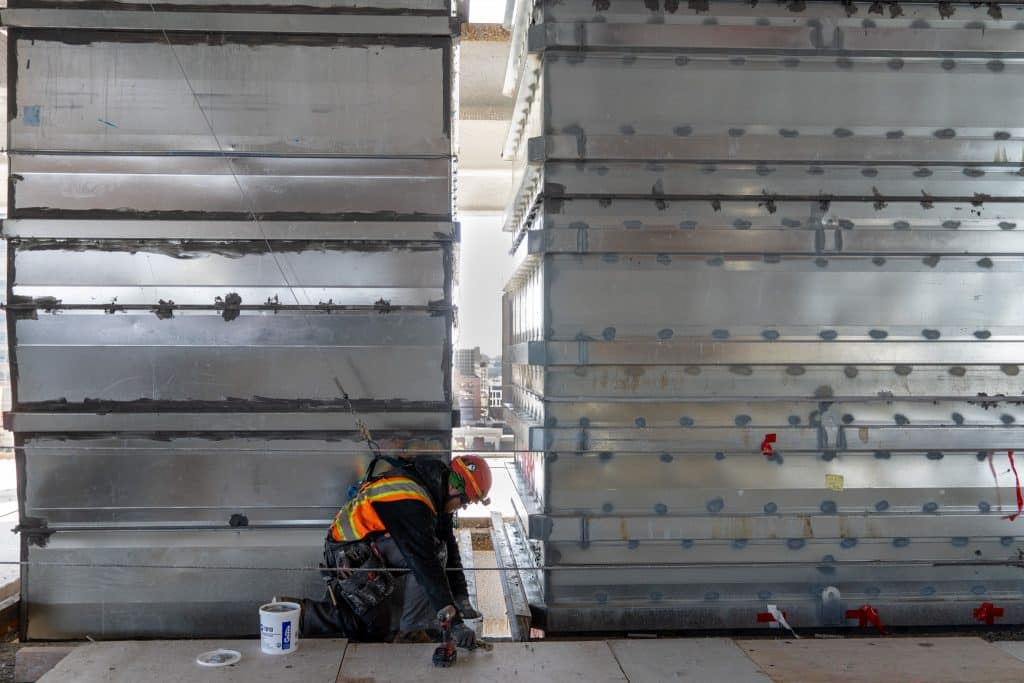 SMART Local 206 (San Diego, Calif.) sheet metal workers are currently on the job at the IQHQ Research and Development District in downtown San Diego: a large, mixed-use, life science development that spans eight acres and six city blocks. Once completed, it will be California's largest commercial waterfront site, featuring mid-rise buildings, a 17-story tower, shops, restaurants, a public paseo, roof decks and green spaces.
"Work like this is a testament to our members' skill, expertise and commitment to safety," said Local 206 Business Manager/Financial Secretary-Treasurer Dave Gauthier. "We are proud to play such a vital role shaping the future of San Diego."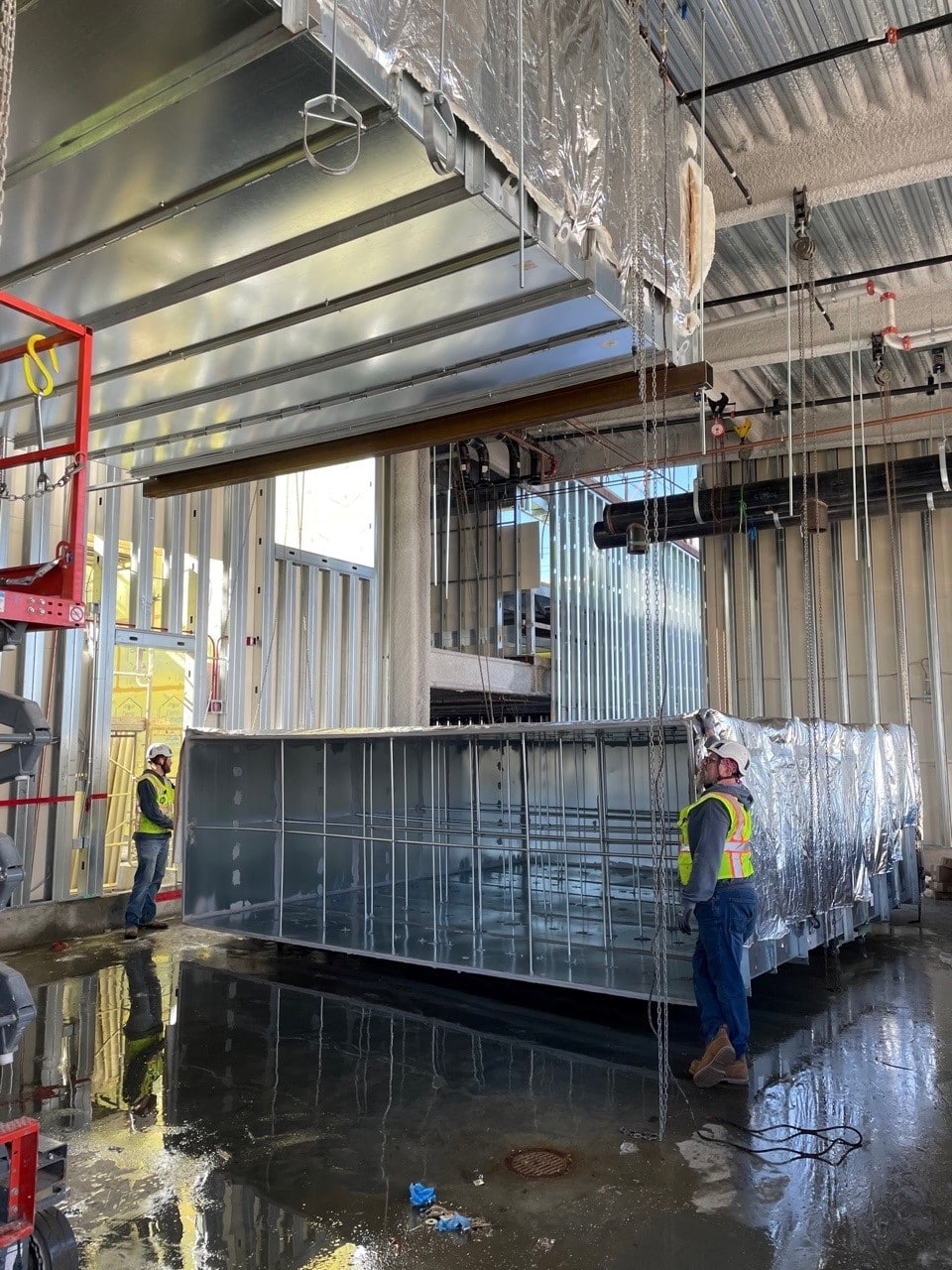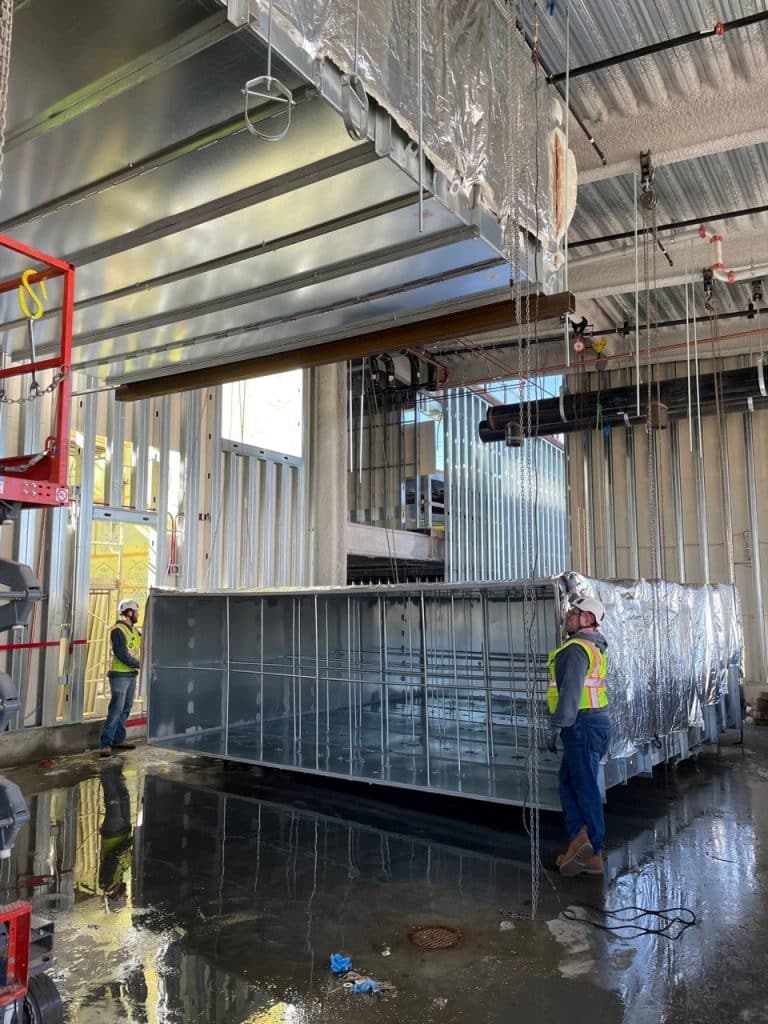 Four Local 206 signatory contractors are currently on the job. CMF, Inc. workers are performing portions of the architectural work. Local 206 members at California Sheet Metal, meanwhile, will staff the project for one year, with a scope that spans four of the eight areas of work and requires 12,170 shop hours and 14,326 field hours, with 2,700 linear feet of railing and 8,380 square feet of trellis.
Local 206 signatory contractor A.O. Reed was brought on early in the project phase to create unique detailing and constructability ideas to accommodate the project's scope. The development — which A.O. Reed says is taking place on "arguably the last undeveloped land on the San Diego waterfront" — is estimated to be completed in early 2024.
Block 2B of the IQHQ project includes the 17-story lab/office building with retail spaces at the ground level and second floors. The laboratory spaces require the installation of lab exhaust risers: the largest duct that workers at A.O. Reed have fabricated in the company's 109-year history. The duct measures 248 by 118 inches and runs from the rooftop on level 18 to level 1. The size and complexity of the duct setting — which necessitated the use of a crane — saw the A.O. Reed BIM team working hand-in-hand with the engineer to pre-plan each step of the process, showcasing the depth and detail of the sheet metal trade as Local 206 members work to ensure the large system operates as efficiently and flawlessly as possible.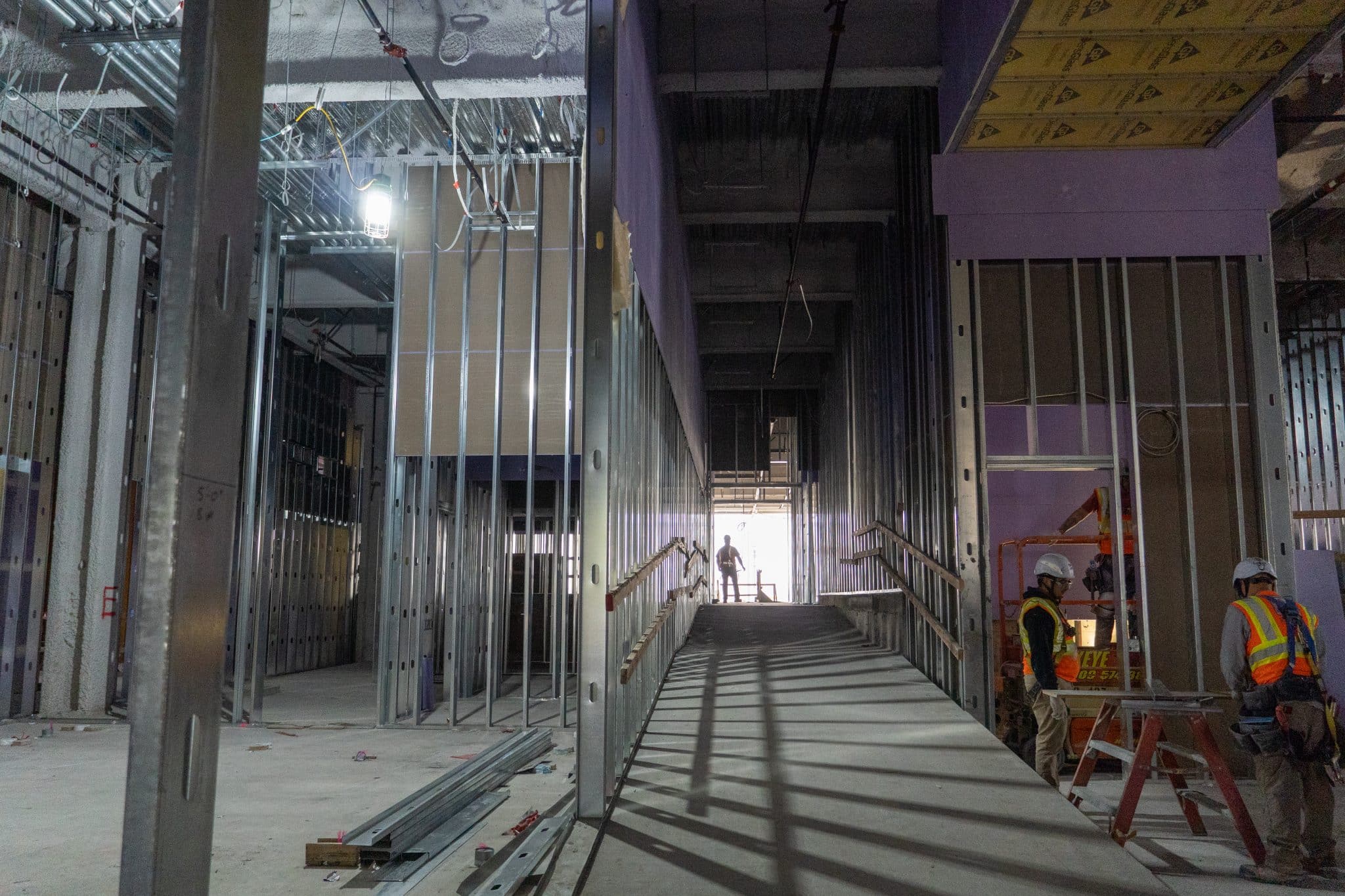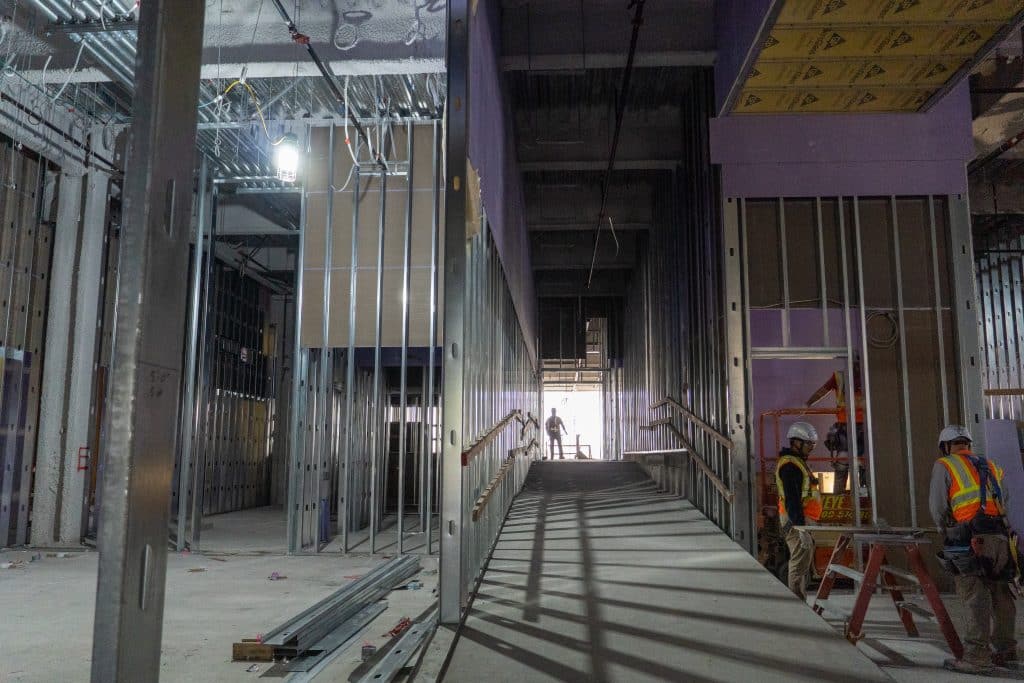 Members working for ACCO Engineered systems will spend a total of 16 months on the job — 44,000 work hours in the field, 8,000 work hours in the shop. They have already installed two 264- by 78-inch lab exhaust duct risers with subduct connections, using a tower crane to drop the riser pieces down the shaft and into place. Local 206 workers pre-assembled the supply air duct over the air handling units — sized 204 by 66 inches — on the ground. ACCO employees also built 62- by 15- by 6-foot outside-air plenums, which connected to the curtain wall system out of a gas station panel.