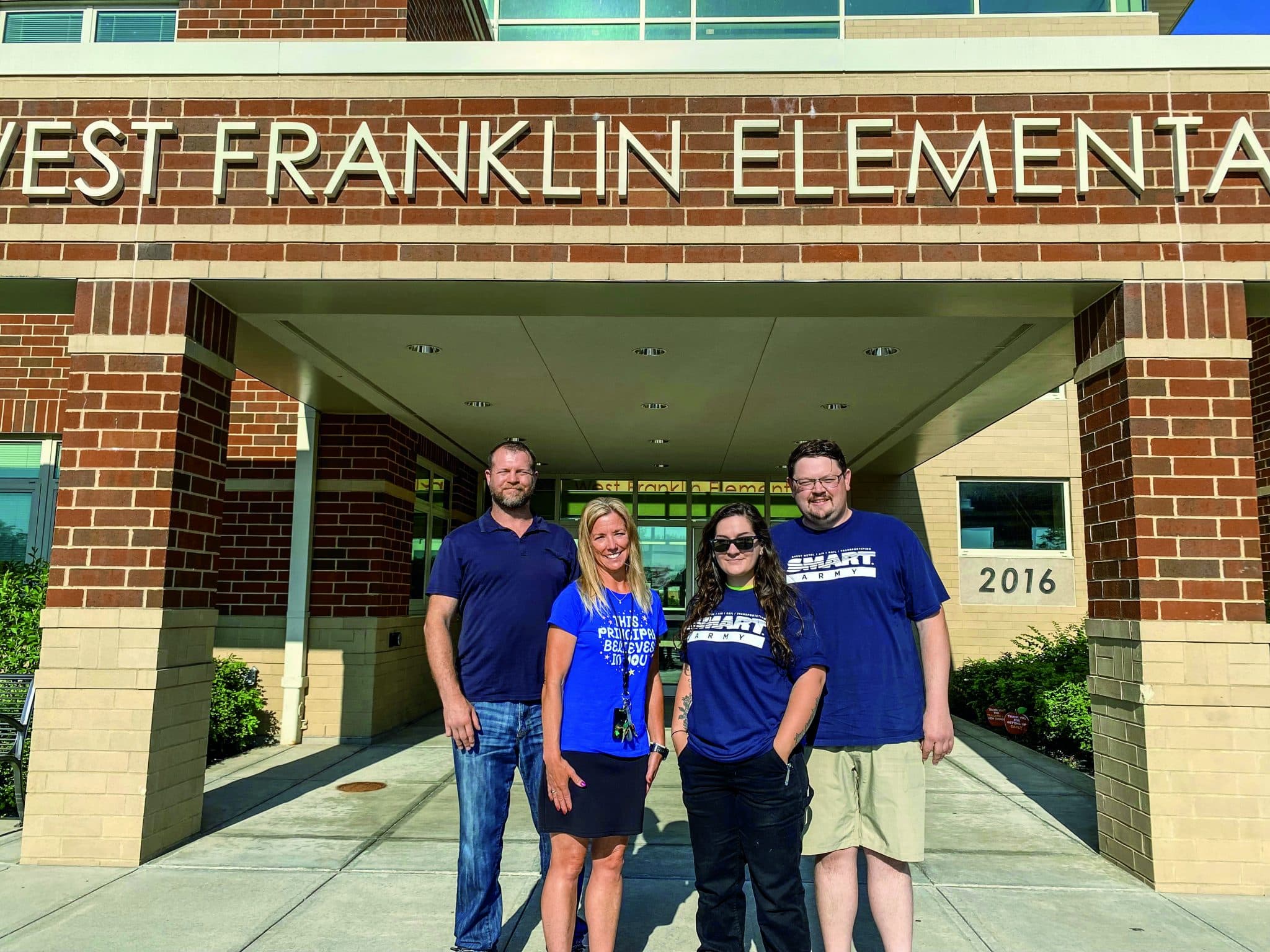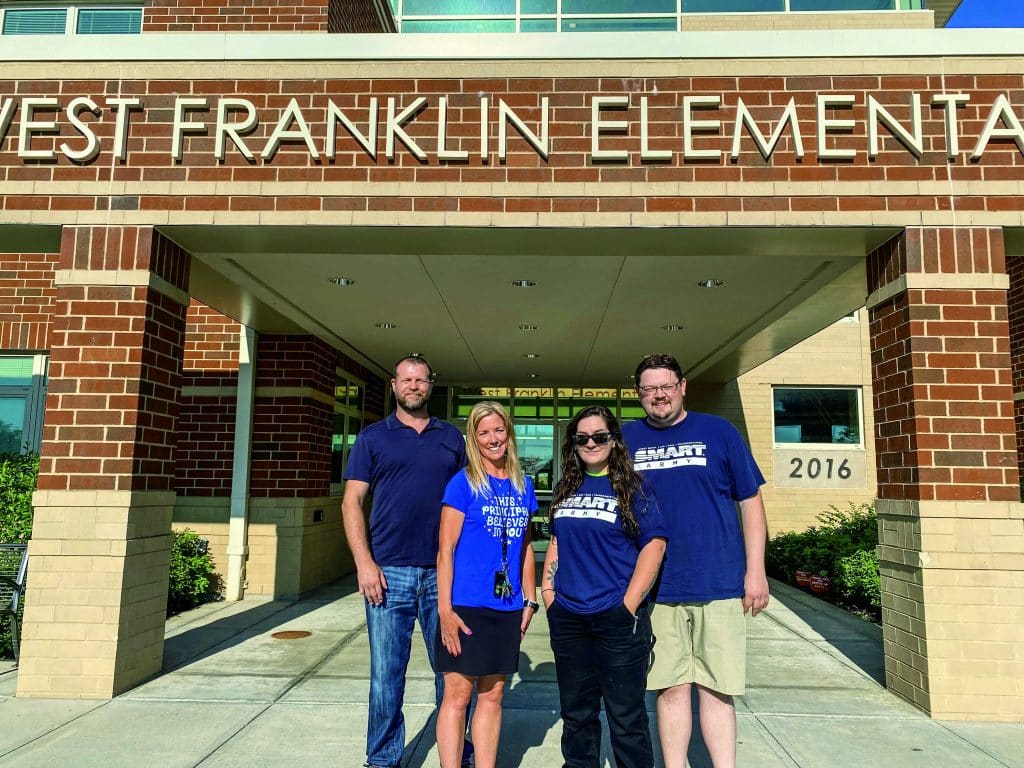 Business Representative Josh Williams, West Franklin Elementary Principal Dr. Dawn Lauridsen, Local 24 apprentice Katie Fertig, Business Representative Jeff Hunley.
The SM Local 24 (southern Ohio) SMART Army helped area kids and families stay healthy as summer began with a food drive benefiting elementary-aged students at West Franklin Elementary School in the Southwestern City School District; the fourth-largest school district in the state. Organized by Local 24 apprentice Katie Fertig, the food drive saw the SMART Army partner with West Franklin Elementary Communities in Schools Coordinator Brooklyn Brown to put together more than 50 food kits to send home to families in need over the summer months — a time when many children in the community lose access to school breakfast and lunch programs.
Local 24 members are currently at work helping build and remodel several new school buildings, as well as other projects, for the Southwestern City School District. The local hopes to further grow its relationship with the district and expand its food drive effort in future years to continue supporting the community and keep kids and families healthy.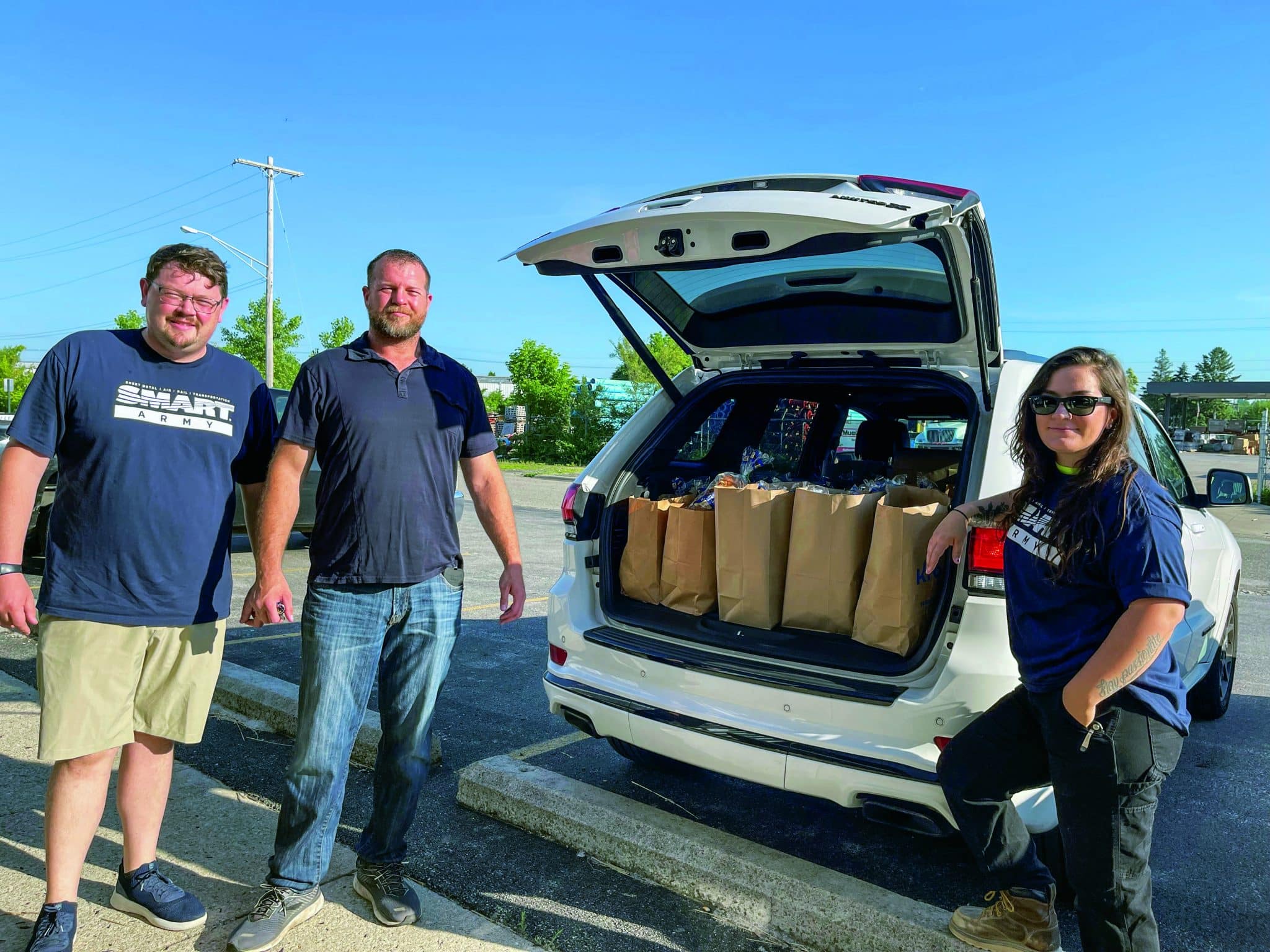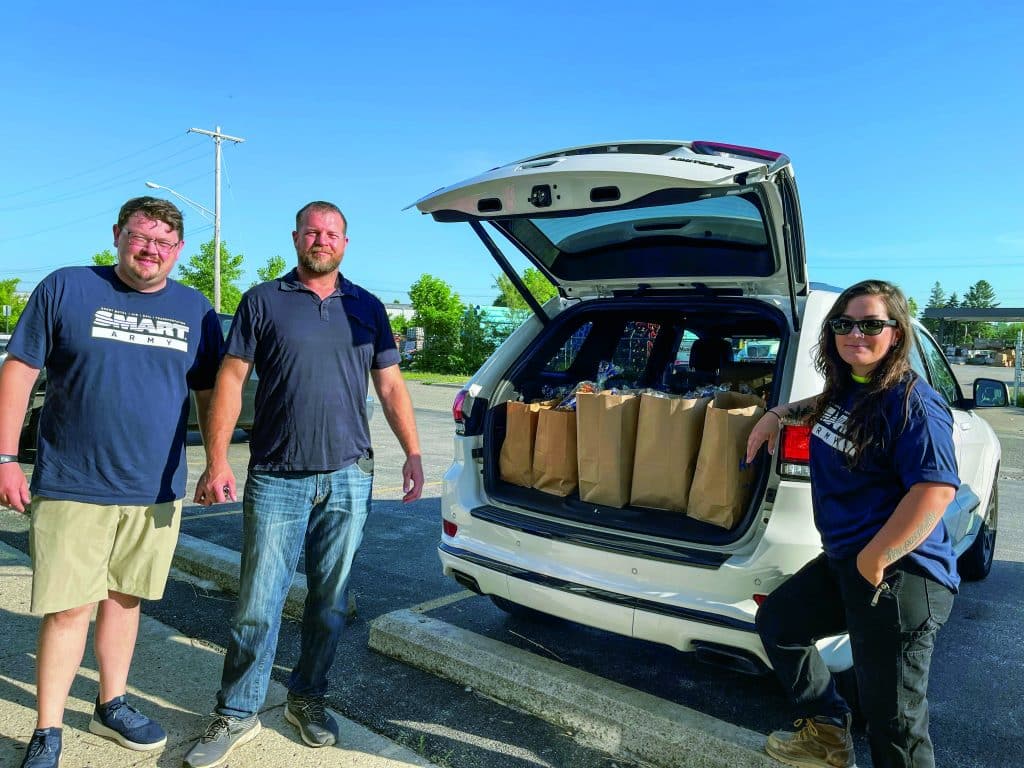 Business Representative Jeff Hunley, Business Representative Josh Williams, Local 24 apprentice Katie Fertig