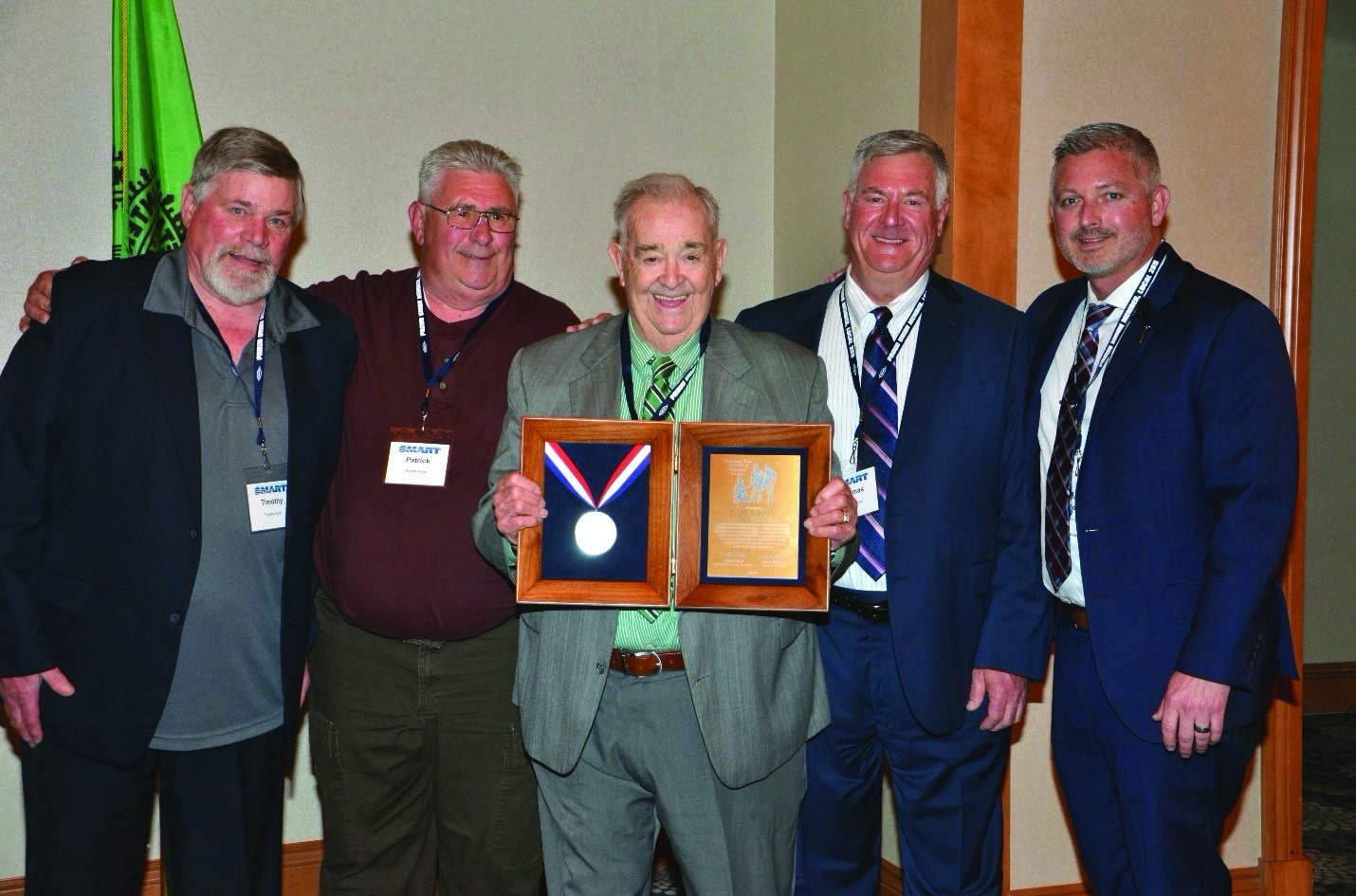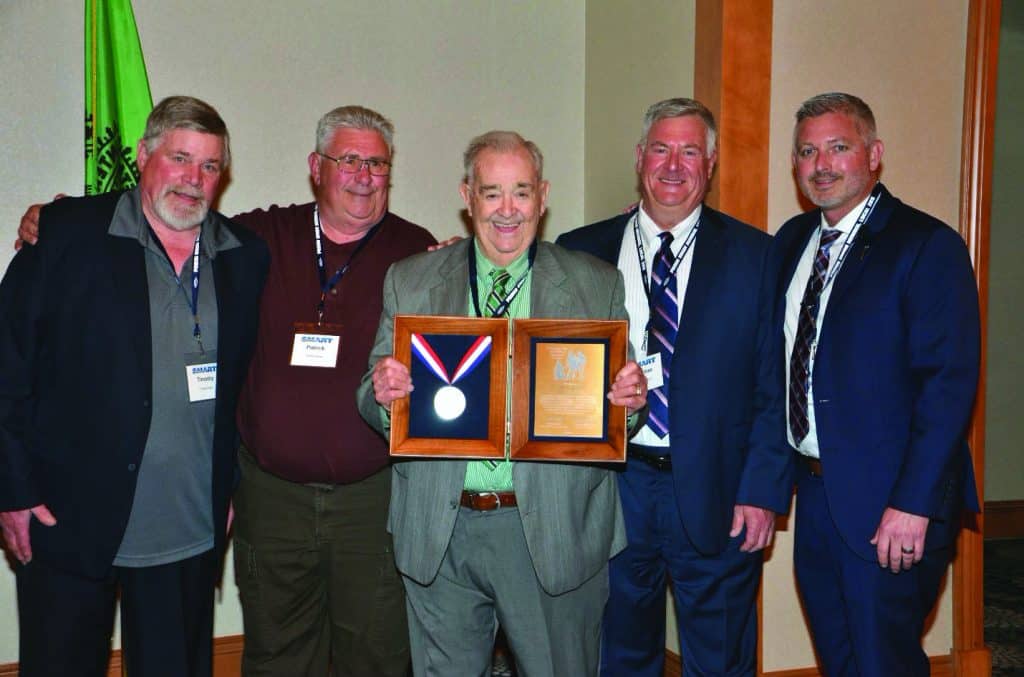 Local 265 (DuPage County, Ill.) recognized Robert Flynn and his three sons for 200 years of combined service at its recent service award ceremony.
Robert joined Local 265 in 1954 after proudly serving in the U.S. Navy for four years on the SS New Jersey during the Korean War. In July 1963, Robert was elected as financial treasurer. In 1967, he became business agent/financial secretary, and in 1979, he was elected to business manager. In 1986, Robert was appointed as international representative, where he worked until his retirement in 1992.
Robert received his 70-year service award. Patrick received a 50-year service award, and Thomas and Timothy received 40-year service awards for a combined total of 200 years of service.