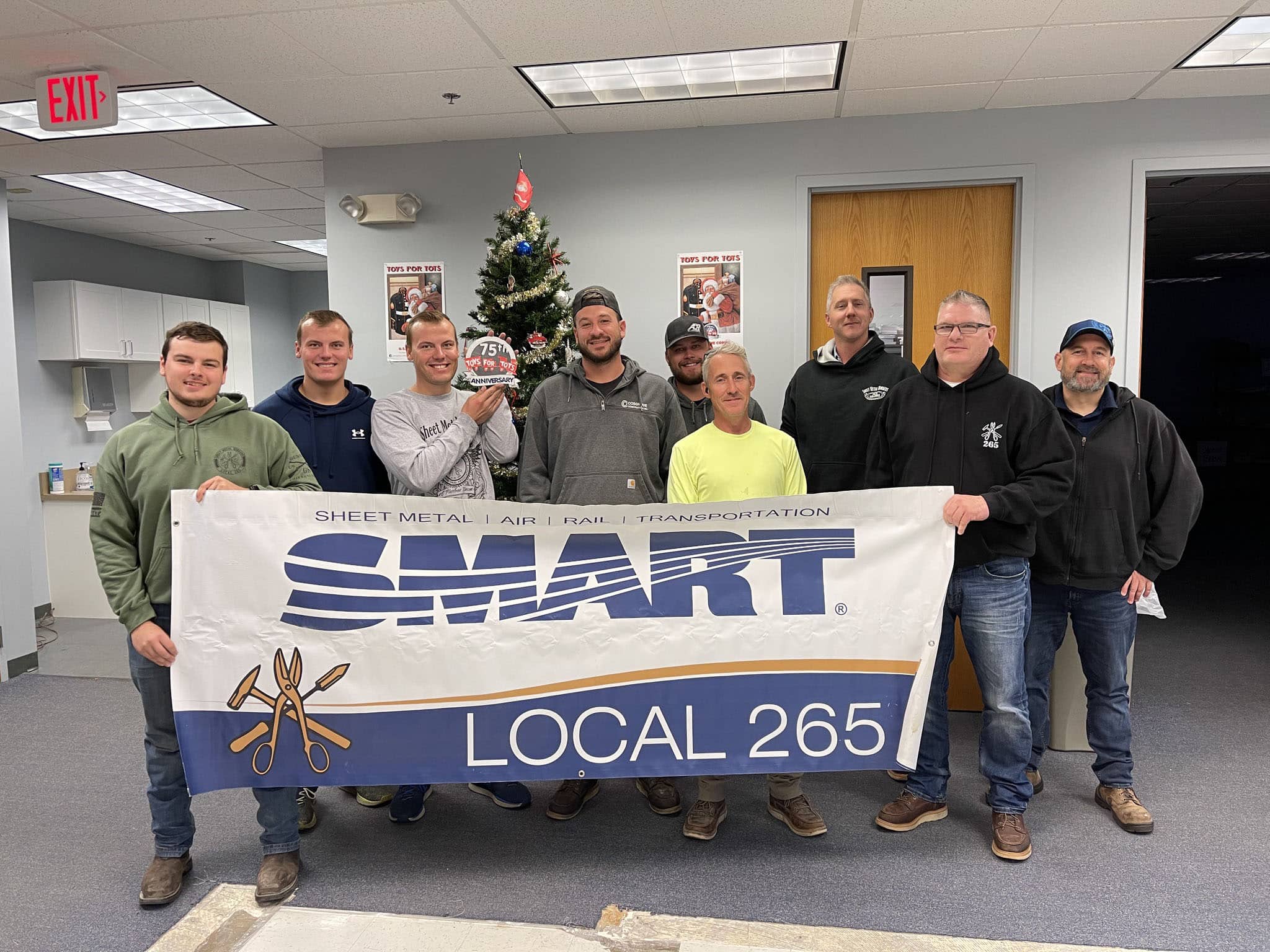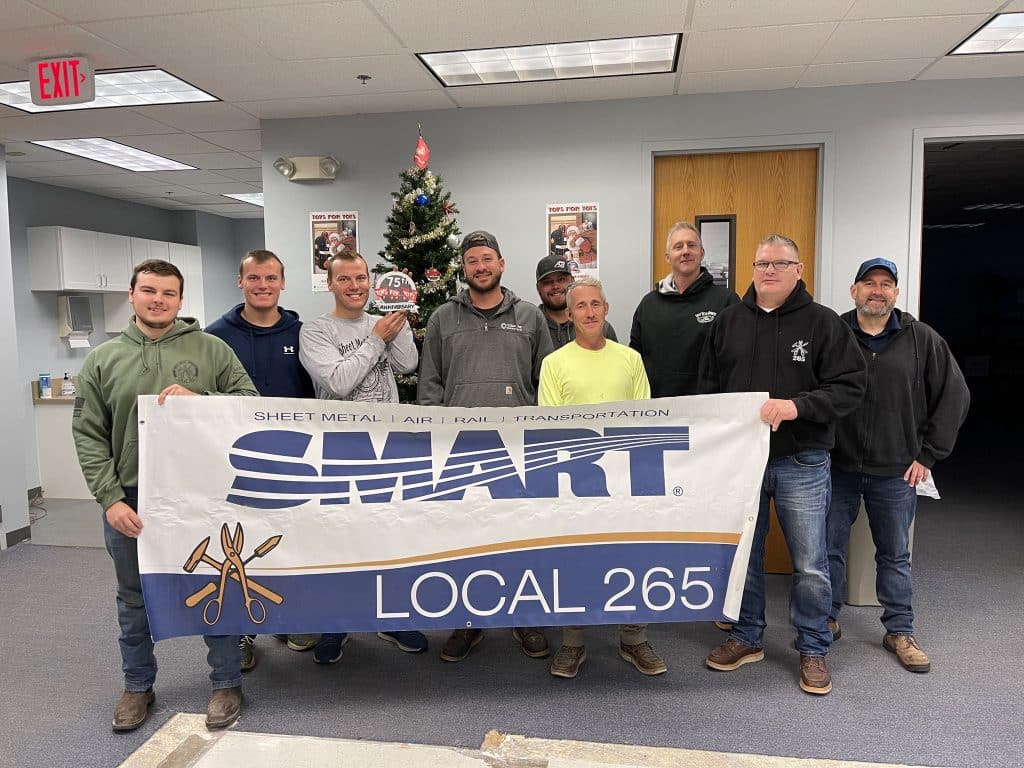 SM Local 265 (DuPage County, Ill.) members proudly demonstrated the spirit of union solidarity in late October, when they volunteered to deliver toys with DuPage County Toys for Tots.
"A huge thank you to Local 265 Sheet Metal Workers!" Toys for Tots wrote on Facebook. "After a long work day, they volunteered their time and energy to help us at Santa's Workshop with a large delivery. Thank you for making magic happen!"
The U.S. Marine Corps Toys for Tots mission is to spread cheer to all during the holiday season, collecting and distributing toys to children who may otherwise go without gifts. SMART commends our Local 265 brothers and sisters for taking part in this great cause!