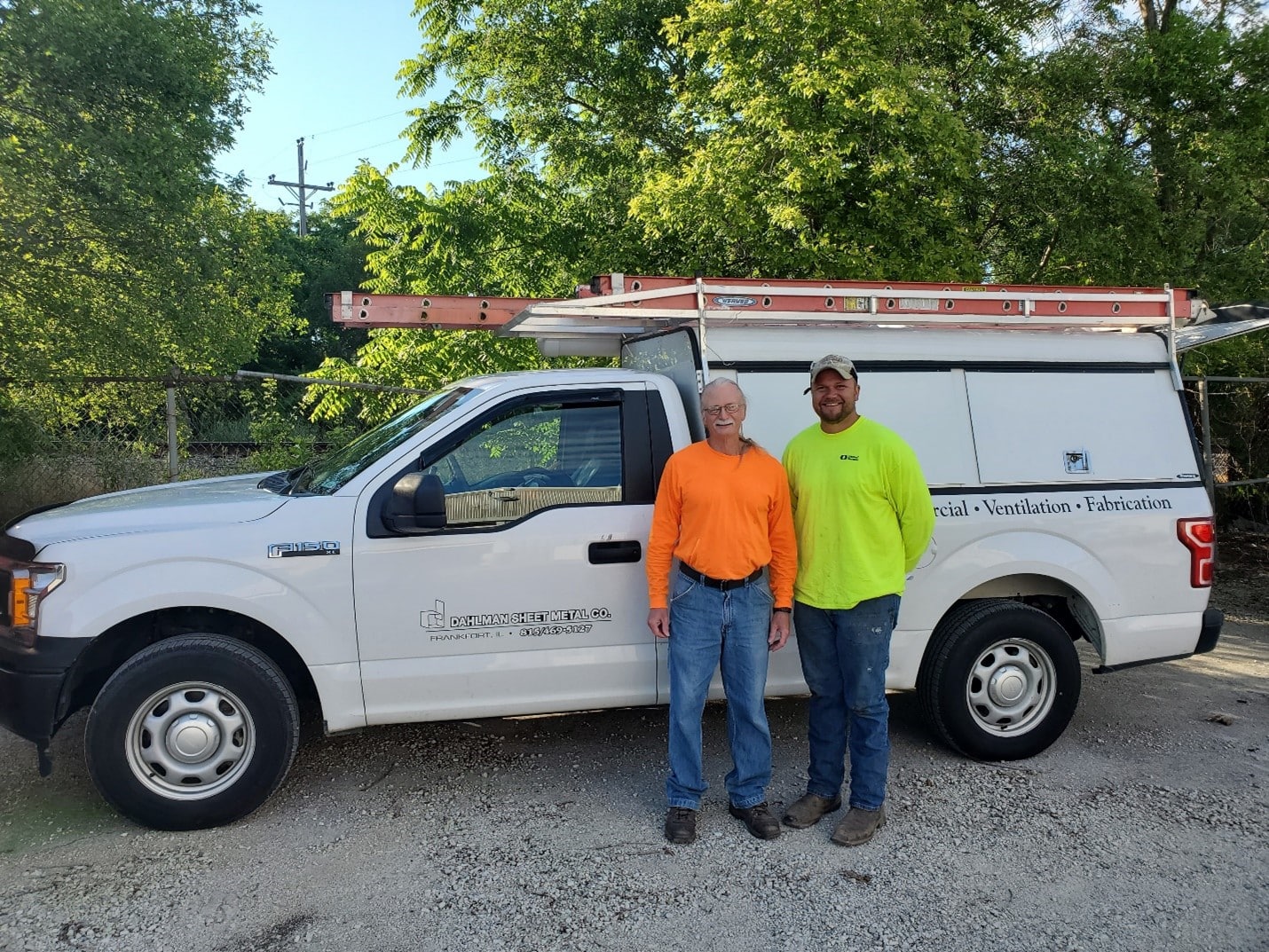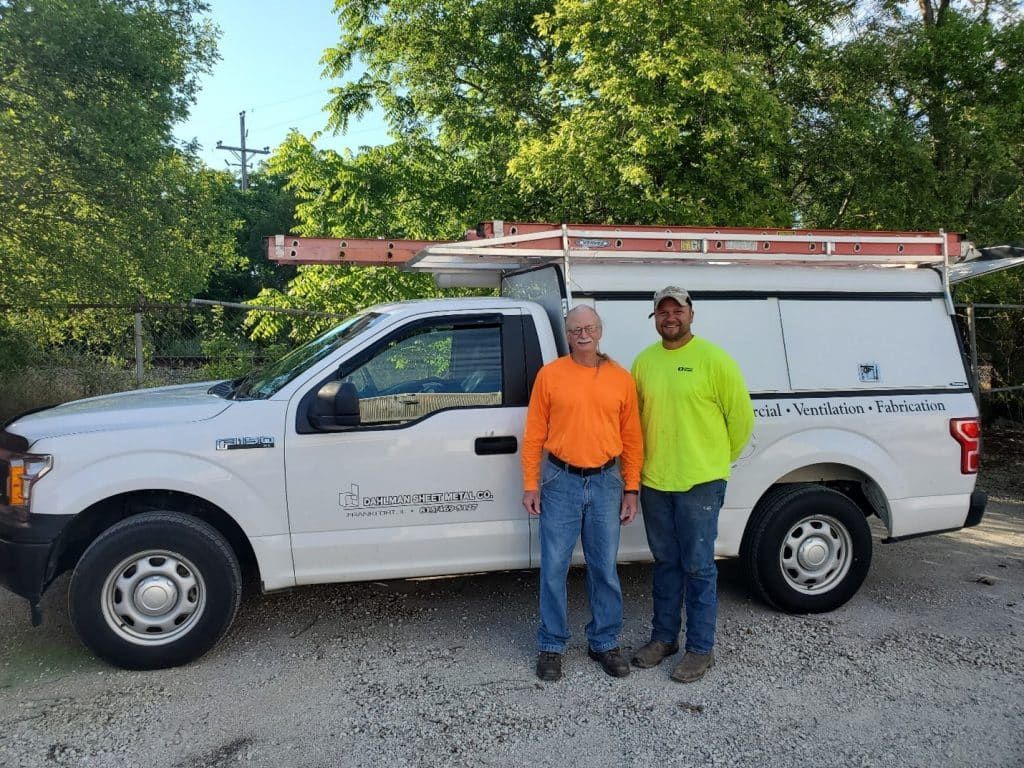 Jim Trimby (left) and Neal Dahlman.
After 37 years of dues-paying SMART membership, Jim Trimby has decided it is time to put his hammer away. He is humbled that it is finally time for him to reap the benefits of his many years of service
Trimby came to the trade by way of his family. His father, Homer, was a member of SMART Local 50/265 in Carol Stream, Ill., for 50 years, serving as a business agent for the last 10; his grandfather, Ray, began his career at Local 50 in 1940, and his uncle, Ike, joined Local 50 after serving in World War II. Jim also has a twin brother retired from Local 265.
During Homer's elected term, he signed up a shop in 1989, Dahlman Sheet Metal. Coincidentally, Jim worked his last day at Dahlman Sheet Metal, at a jobsite with the Dahlman owner's son, Neal, where Jim had previously worked in 2008 installing a stack. Having worked his last day, the end of Jim's career also signifies the end of the Trimby generation of sheet metal workers, with a total of 80 years spent actively working in the industry.
In addition to being a strong union member, a mentor and a great asset to our trade, Jim also served as a paratrooper in the Armed Forces. Local 265 wishes him a happy retirement and hopes to see him at the local's retirement club events.