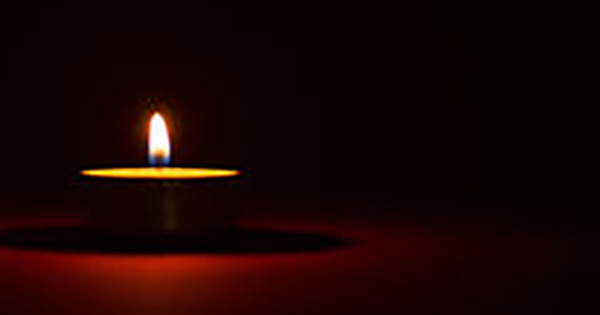 SMART Transportation Division Local 583 (Fond du Lac, Wis.) suffered a tragic loss prior to the Labor Day weekend when member John A. Thornton was killed Aug. 31 after a suspected drunken driver smashed into his transport vehicle in Matteson, Ill., while en route to work.
Brother Thornton, 48, was a conductor for Canadian National (CN) and a member of our union for nearly two decades, joining in November 2005.
Two other members of the crew, fellow TD Local 583 member Larissa Pondexter, an engineer trainee, as well as engineer Tony Hargrow were hurt in the crash. Both were treated and released from the hospital, said General Chairperson Kenneth Flashberger of GO-987.
Flashberger said the transport vehicle driver also was hurt, treated and released.
"John was a longtime employee and had a big effect on all of us," said Wisconsin State Legislative Director Andy Hauck, who has known Brother Thornton for nearly 20 years.
Canadian National has made grief counseling to Brother Thornton's co-workers. SLD Hauck also said they have committed to covering the costs of our fallen member's funeral.
"The CN Railroad really stepped up and has truly been extremely supportive and helpful," he said.
Hauck said Thornton was an organ donor and it provides some comfort that he will live on.
"While he was with us, John provided real joy with his humor," Hauck said. "Now he is living on in a last act of charity so that others may live. Let's hope that the laughter also comes with his gift."
Local 583 Chairperson John Potter is collecting donations for the Thornton family. Checks may be made out to John Thornton's wife, Janelle Thornton, and sent to Potter at 314 Oak St., Rosendale WI 54974
Brother Thornton is survived by Janelle and two daughters.
"Please keep them in your thoughts and prayers," GC Flashberger said.
Visitation is scheduled noon to 4 p.m. local time Sept. 7 at Uecker-Witt Funeral Home, 524 N. Park St., Fond du Lac.
CN President and CEO Tracy Robinson also said that the carrier will observe a minute of silence Thursday, Sept. 7 in memory of Brother Thornton.
"Our operations colleagues will stop all yard movements and pause activities where safe to do so. All movements on the main track continue and we will pay respect by ringing the engine bell at 11 a.m. local time," she said.
The SMART Transportation Division extends its sincere condolences to the family, friends and the union brothers and sisters of Local 583 who will continue to cherish Brother Thornton's memory.