FRA is seeking a hazardous materials railroad safety inspector to be based out of Baton Rouge, La.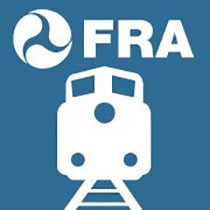 The position requires that the candidate:
Plans and carries out periodic inspections at rail hazardous materials shipper/consignee locations including oil & gas refineries/fractionation plants, chemical and explosives manufacturers, rail intermodal terminals/van yards, freight forwarders, import/export agents and tank car manufacturing and repair facilities within their district and neighboring districts when called upon to conduct team inspections.
Inspects railroads for compliance with the hazardous materials regulations and assists in training railroad personnel to enhance compliance with federal regulations.
Conducts railroad accident investigations including train and/or railcar collisions, reportable derailments, Non-Accidental Releases (NAR) of hazardous materials, or other accidents/incidents resulting in serious injury to person(s) or to the property of a railroad occurring on the line of any common carrier engaged in interstate transportation.
Conducts in-depth Hazardous Materials Incident Investigations (HMII) to determine the root cause of an incident and the corrective and preventative actions that will prevent recurrence.
For more information, including job qualifications and other requirements, visit the job posting on the USAjobs.gov website.
Available jobs at FRA are listed here.
Applications for all FRA positions should be emailed to frajobs@dot.gov