The SMART Transportation Division (SMART-TD) is thrilled to announce that one of its own, New Jersey State Legislative Director Ron Sabol, was honored at the 35th Annual Knights of Labor award ceremony on Oct. 28. This event is hosted annually by the AFL-CIO Central Labor Council of Mercer County, N.J. This prestigious award recognizes outstanding achievement and unwavering dedication to the labor movement, and SLD Sabol's exceptional commitment to the cause made him a clear honoree.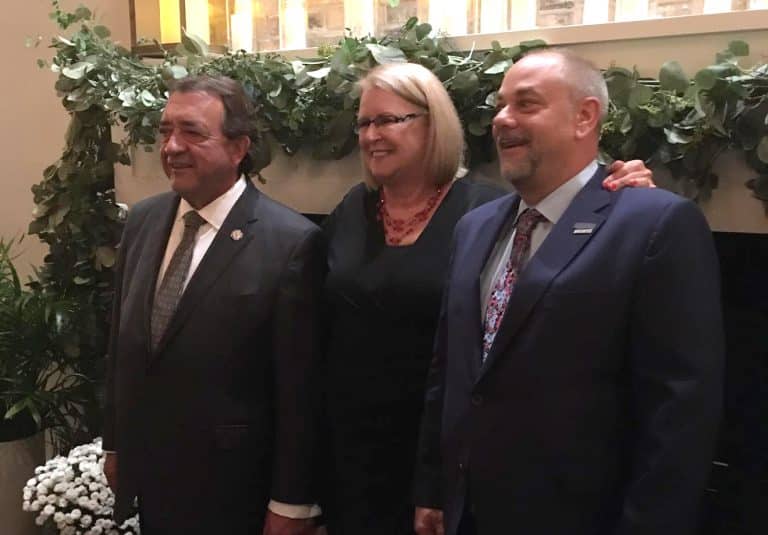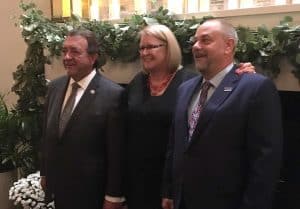 Sabol, of Local 1447 (Newark, N.J.) and an active member of SMART-TD since 1999, has tirelessly served the organization and its members for over two decades. He became state legislative director in December 2016, where he has continued to be a relentless advocate for the rights and welfare of workers in both bus and rail sectors in New Jersey.
The Knights of Labor Award was presented to Brother Sabol in a special ceremony held by the Mercer County Central Labor Council. Michael Maloney, president of the Mercer County Central Labor Council and a representative of the Plumbers and Pipefitters Union Local 9, gave Sabol the award.
"Choosing Brother Ron Sabol for this award was a very easy pick," Maloney said. "Ronnie is very committed to New Jersey's labor movement. He's one of the most dedicated representatives of organized labor I've had the pleasure to work with."
In addition to the AFL-CIO Knights of Labor Award, SLD Sabol was also surprised with commendations from various legislative bodies and organizations. Both chambers of the New Jersey State Legislature, U.S. Rep. Mikie Sherrill's office, and the clerk's office and commissioners in Mercer County all recognized his remarkable contributions and dedication to advocating for the rights and well-being of workers in New Jersey.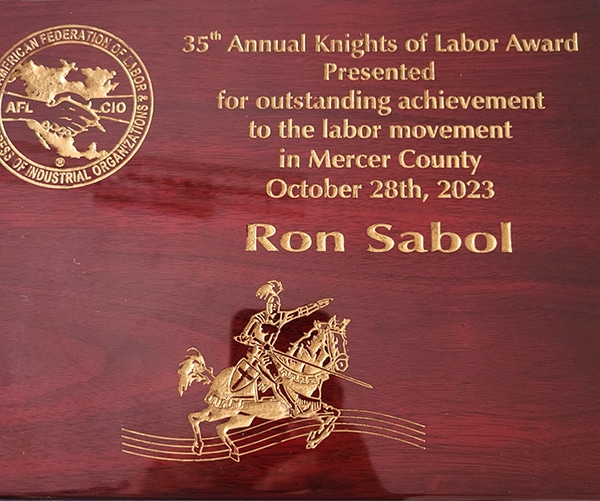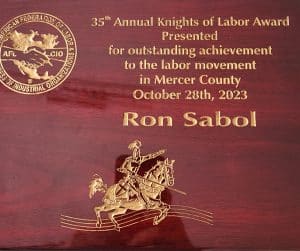 SMART-TD National Legislative Director Greg Hynes also congratulated Sabol, saying, "Congratulations to Ron Sabol on his well-deserved award! Ron does an outstanding job of representing our members in both bus and rail in New Jersey."
SLD Sabol's tenacity and commitment in advancing the interests of workers in New Jersey have not only been a source of pride for the union but have also earned him the respect and recognition of the broader labor community — we thank for him for the example he sets and for his amazing advocacy on behalf of our members and the organization as a whole.
As SMART-TD continues its mission to protect and advance the interests of transportation workers, SLD Sabol's recognition as an outstanding labor leader is a testament to the organization's commitment to fostering dedicated individuals who tirelessly fight for the rights of working people.
Congratulations to Ron Sabol for this well-deserved honor, and SMART-TD looks forward to your continued advocacy and leadership in the years to come!