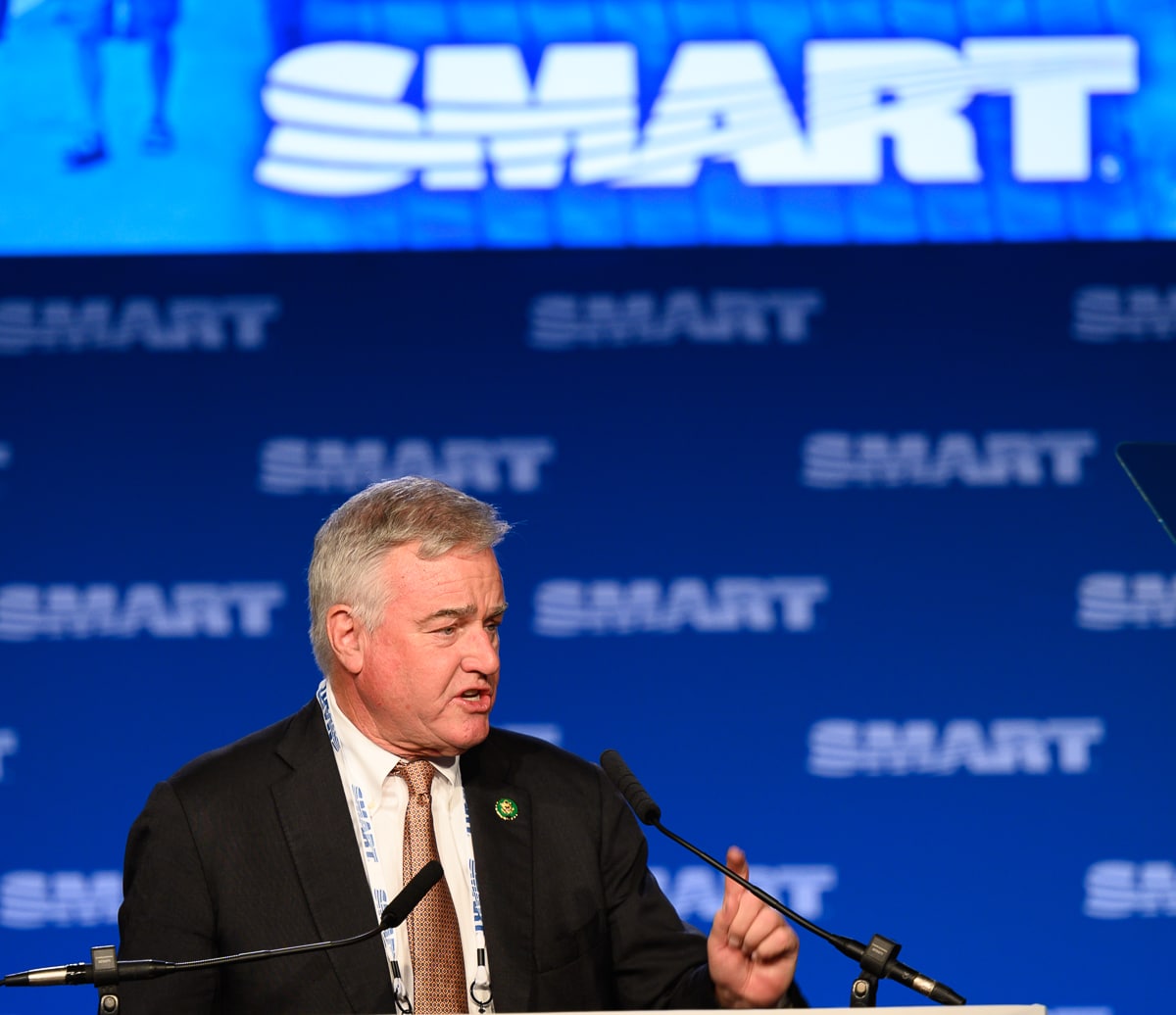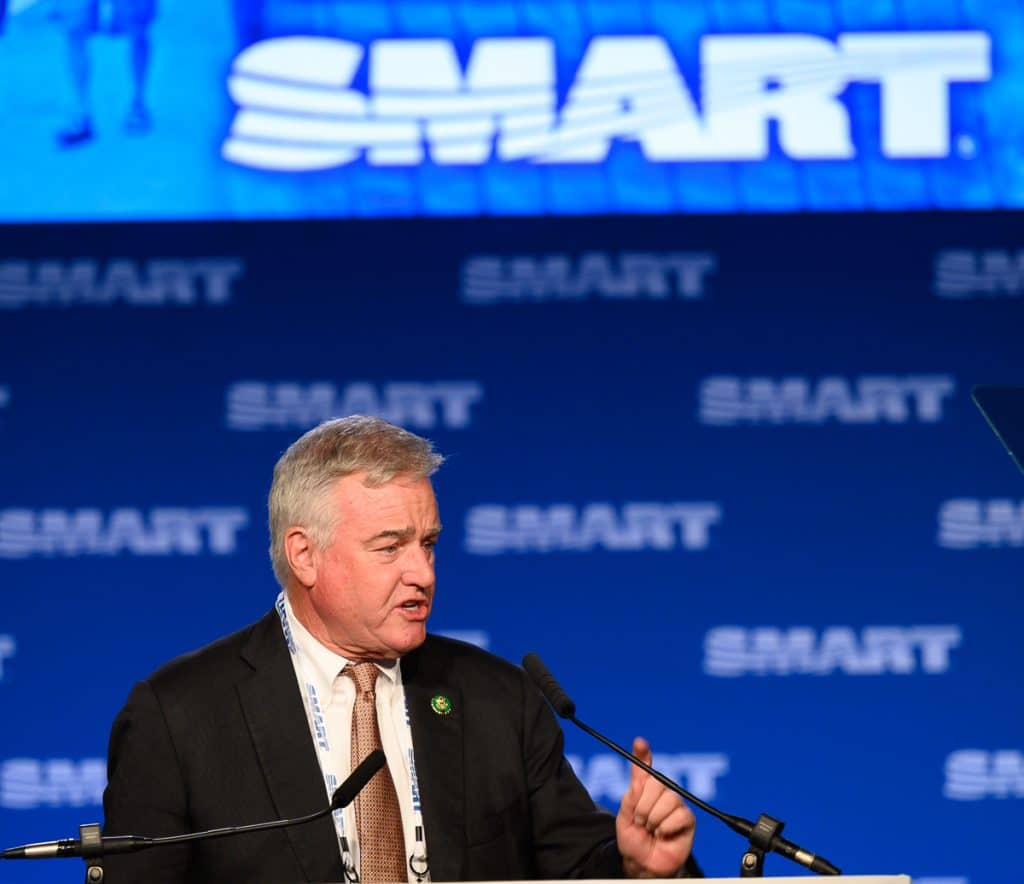 On Tuesday, October 24, the International Association of Sheet Metal, Air, Rail and Transportation Workers (SMART) endorsed Maryland Congressman David Trone for the United States Senate, citing his stellar record of supporting SMART members and working families.
"Since Congressman Trone's election to the House of Representatives in 2018, he has been a steadfast advocate for our members and our families, supporting pro-labor federal legislation and amplifying the voices of union workers in Maryland's sixth district," said SMART General President Michael Coleman. "He helped pass the American Rescue Plan, the Bipartisan Infrastructure Law, the CHIPS and Science Act and the Inflation Reduction Act – investing in our jobs, our industries and our pensions. He has been a champion for working families in the House, and we know he will continue to fight for our members in the Senate."
Rep. Trone's commitment to SMART and union labor took center stage during his visit to the 2023 SMART Leadership Conference in Washington, DC, in August. Noting the revolutionary investments in SMART and our industries provided by federal legislation passed since 2021, Trone vowed to continue supporting working families as those laws are implemented – whether pushing for legislation that funds registered apprenticeships or working to secure project labor agreements on infrastructure jobs.
"In order to lock in these wins, we have to ensure that workers' voices are heard, and their rights are protected," Trone told SMART members at the conference. "I'm incredibly proud to be your partner in this continued fight. I'm going to always stand with labor."
In addition to legislation he helped pass, Trone cosponsored the National Apprenticeship Act, the No Tax Breaks for Union Busting Act and the Protecting the Right to Organize Act. He has also worked tirelessly to combat the opioid epidemic, helped Americans access healthcare and mental health resources, and pushed for criminal justice reform – all issues that are vital to SMART members and working families.
"David is someone who has made good on his promises; who has walked the walk for SMART members and all of labor, in Maryland and beyond," General President Coleman concluded. "We look forward to continuing our work with him in the United States Senate."