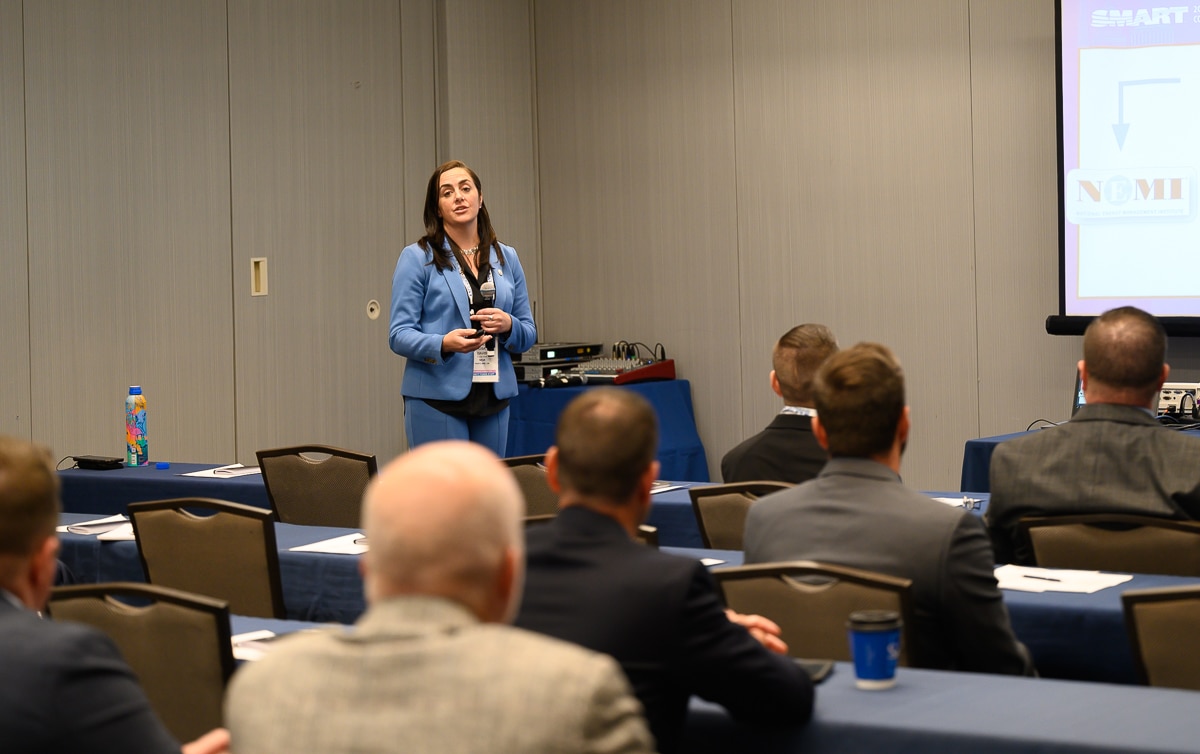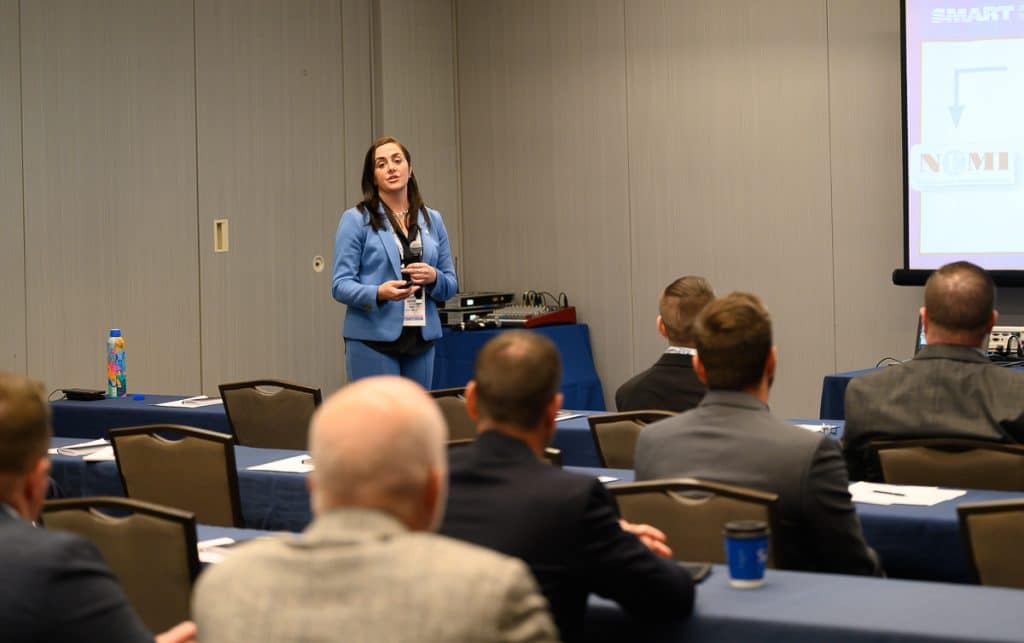 "What can women do in the trades" was the Google search that changed everything for Lisa Davis, who was recently hired as the administrator for the National Energy Management Institute Committee (NEMIC).
After working a series of odd jobs both in and out of the trades and experiencing pervasive discrimination, she had almost given up on the building trades as a career path. But in 2008, after Googling that question, Davis found the website for Oregon Tradeswomen, an organization that focuses on providing opportunities for women in building trades apprenticeships. She enrolled in the organization's trades and apprenticeship career class, which eventually led her to the apprenticeship program at SMART Local 16 (Portland, Ore.).
Today, Davis would be the first to tell you what women can do in the trades: She is now the first woman to serve as administrator of NEMIC.
"I am very excited to be a part of the NEMIC fund — there are so many powerful initiatives that this brilliant team is working hard on moving forward to help bring more work to our members," she said, also expressing her gratitude to those who came before her. "I'm looking forward to continuing to collaborate with our contractors on what efforts best serve our industry to give us the edge, and to bring public and stakeholder awareness to issues that matter the most, like energy efficiency and public safety."
"Lisa is a fantastic choice to lead NEMIC into the future," said David Bernett, former NEMIC administrator and current SMART international representative for U.S. Northeast Region 1. "She worked closely with our NEMIC team over the last several years, and her work ethic, integrity and honesty shine through in everything she does. Honestly, on more than one occasion I wished I had hired her instead of the ITI [International Training Institute], because she is just that good."
Davis took an unconventional career path into the sheet metal industry. She originally attended the University of California, Davis, where she earned her Bachelor of Science degree in microbiology. With aspirations of becoming a doctor, she then moved to Oregon to attend the Oregon Health and Science University in Portland. She also became a perfusion assistant, helping monitor the medical equipment that keeps patients' hearts and lungs functional during surgeries.
The job was grueling. Davis worked 20-hour shifts and was on call day and night. She felt burned out after only two years and realized medicine wasn't for her.
Davis had worked in a bowling alley as a mechanic during her undergraduate studies, so she found a similar position in Oregon. Not only was the work taxing — as the only woman on the job, she faced consistent misogynistic behavior from the mechanical staff. It was around that time that she entered that fateful Google search.
While her studies at Oregon Tradeswomen restored her faith that she could find a career in the trades, it took almost two years for her to be accepted into the Sheet Metal Institute, Local 16's five-year apprenticeship program. It was 2008, and the country was at the height of a recession. Jobs were sparse.
Once Davis began her training at the Sheet Metal Institute, she proved to be a dedicated and skilled apprentice. Within a year of journeying out, she was recruited by her alma mater to develop and implement a service apprenticeship program. In 2016, Davis was hired as a full-time service apprenticeship program instructor at Local 16, and she began working at the ITI just two years later.
"Lisa has had the words 'first woman' attached to her name a lot over the past several years," said Dan McCallum, executive director of the Funds, which comprise NEMIC, ITI and the Sheet Metal Occupational Health Institute Trust (SMOHIT). "While the distinction is important and notable, it didn't factor into our selection process. Lisa was, by far, the most qualified candidate for the job."
Aaron Hilger, CEO of the Sheet Metal and Air Conditioning Contractors' National Association (SMACNA), concurred.
"I couldn't agree more with Dan's assessment," he said. "Lisa is the most qualified person for the job, and I am very excited to work with her. Lisa's strategic leadership at NEMIC will help SMART members and SMACNA contractors gain market share and work hours, and help guide us through the complex waters of indoor air quality and ventilation verification."