Since 1998, trains coming across the Mexican border to the United States in Laredo, Texas, have been run by non-FRA-certified foreign national crews from Mexico. These foreign crews have been taking trains into Port Laredo, where they receive an initial Class I inspection and brake test on U.S. soil.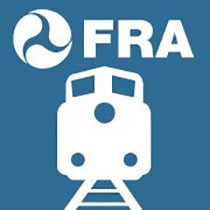 This practice was established back in 1998 when Union Pacific requested a variance from FRA. The variance was reconfirmed in 2003, 2008, 2013, 2018 and was reapplied for in 2022.
Multiple times this variance has come up for renewal, and the question has been asked of FRA whether it would be permissible for crews over whom they have no oversight to take trains 10 miles deep into our country without an inspection and without a thorough brake test. For years, the agency's leaders answered, "Yes — If the railroad asked for it, it must be OK."
In 2023, UP put in its standard request seeking a rubber stamp to continue the practice, using the same tired justifications the carrier has used for a quarter-century. All unions know crews are paid by the mile, and UP had somehow found a way to trade the border security of this country and the safety of our rails so the carrier wouldn't have to pay U.S.-based crews for those 10 extra miles a day.
But unlike the four prior requests, SMART-TD President Jeremy Ferguson, National Legislative Director Greg Hynes, Alternate National Legislative Director Jared Cassity and Kamron Saunders, Texas's state legislative director, officially requested FRA put an end to this practice. Along with our allies in the AFL-CIO's Transportation Trades Department and other rail labor organizations, SMART-TD submitted strong public comments that pointed out many holes in the logic.
This week, FRA released its ruling on UP's variance request. The carrier will continue to be allowed to perform Class I brake tests 10 miles into the U.S. in its yard in Port Laredo, Texas.
HOWEVER, in a clear victory for labor, a new rule was added.
"13. All trains crossing the international bridge at Laredo and destined for UP's Port Laredo Yard must be operated from the bridge to that Yard by a properly qualified and certified UP locomotive engineer and conductor."
Local Chairperson Eddy Castaneda of Local 1670 (Laredo, Texas) is also vice general chairperson of the San Antonio Hub and highly excited about the news out of the FRA this week.
"It has been a long fight to get this work back, and this is a big win for us. It wouldn't have been possible without everyone working together," he said. "All the local chairs in the Laredo Hub, Scott Chelette, our general committee chair, and Kamron Saunders, our Texas state legislative director, as well as the International, have been relentless — working on congressmen and the FRA to get these jobs back in the hands of FRA-certified crews.
"We are grateful for those of us here in Laredo, but we have a long fight still to go. There are many other border crossings and a lot more crew bases we need to fight for."
President Ferguson was in Texas at a Houston rail labor rally shortly after the FRA released its ruling. When he got word of this win for common sense and public safety, he had this to say:
"The carriers involved gave our work to non-FRA-certified foreign national crews a long time ago to save a buck for their shareholders. Today, our members got back some work that is rightfully ours and this country is safer and better off for it. I'm proud of the work SMART-TD has done to make this happen. This ruling helps shore up a national security concern. This is a good day for our members and this country's safety."
Alternate National Legislative Director Jared Cassity said FRA's action is a step forward to normalizing cross-border regulation.
"It is great that we got this work back for our crews and were able to add security to our borders, but the big-picture win is that FRA listened to SMART-TD," Cassity said. "They listened to the views of Kamron Saunders and didn't blindly swallow whatever the railroads tried to sell them. This FRA isn't afraid to deny the railroad what they want if it isn't the safest policy for our workers and the country itself."
For more information, read FRA's ruling embedded below.