Local 600 in Cumberland, Md., is mourning the loss of CSX conductor trainee Travis Bradley alongside his family and friends.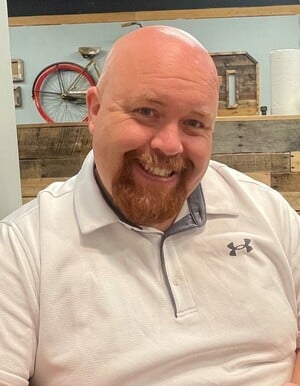 Shortly after midnight August 7, Brother Bradley, 40, died from injuries he received Aug. 6 while working in an incident involving a close clearance in a yard track. Brother Bradley referred to his new career in railroading as his dream job. Unfortunately, his career and life were both tragically cut short in Cumberland Yard.
Bradley came to the railroad in hopes of providing for his wife and three children. Like most of us, he was willing to sacrifice holidays, sleep and any aspect of a normal lifestyle to bring his family the security of railroad worker wages, healthcare and retirement.
As a trainee, Brother Bradley's family is not protected by the same level of benefits that non-probationary employees are. The ugly truth is that his wife and children will not be taken care of by the railroad in the way that Travis had set out.
We all began as trainees, and even if it was 30 years ago, many of us remember having a close call while learning how to railroad safely. Brother Bradley didn't survive that moment in his young career.
SMART-TD is asking all those who can identify with Brother Bradley and are able to do so, to please consider following this link to the GoFundMe campaign established to benefit Bradley's wife, Nichole, and their three young daughters.
SMART-TD extends its condolences to the Bradley family and all our members in Local 600 and thanks Local 600's Local Chairperson Danny Strang for establishing the GoFundMe campaign to benefit Brother Bradley's family. Your leadership and willingness to go above and beyond the call of duty for the men and women of your crew base is appreciated.