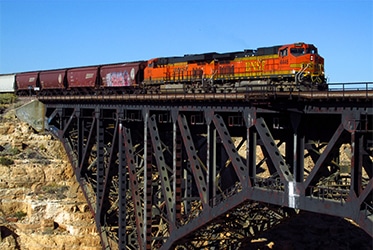 Last week, SMART-TD announced that 8 of its General Committees of Adjustment reached a tentative agreement with BNSF regarding important quality of life issues and predictability for time off. Voter instructions have been sent out to all eligible BNSF members via USPS first class mail. Members should expect to receive their information early next week.
Additionally, on Thursday, October 12, email and text message reminders will be sent to all eligible members who have not yet cast their vote. Members will have the option to vote by telephone or by web. In order to be eligible to vote, members must have been in active railroad service with BNSF on October 2, 2023.
Members who believe they are eligible to vote but have not yet received their voter instructions by Friday, October 13, should contact their General Committee of Adjustment to confirm their eligibility and be provided with instructions. Contact information for General Chairpersons can be found under the "My Local" section of the SMART Union app, which is available on the Google Play and Apple App stores (note that member registration and login is required for all SMART Union app users).
Voting will conclude on Thursday, November 2, and results will be announced soon after. Additional information, including a full copy of the Tentative Agreement, can be found on last week's press release.