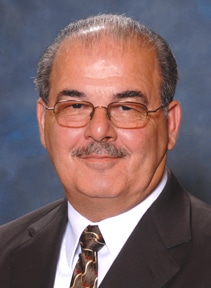 By Vic Baffoni
Vice President, Bus Department
I recently spoke with UTU Local 1785 (Santa Monica, Calif.) member William Alvarenga, who has driven a motor coach for more than 30 years and who has been commended for his safe and courteous driving record.
I asked Brother Alvarenga his recipe for success. "Put safety first and schedule second," he said. "I treat passengers like I want to be treated, and I never, never let anything upset me while working."
UTU bus members are the most dedicated and safe drivers in the country. They carry men and women to work, medical appointments, grocery stores and recreational outings. They also transport the most precious of cargos – children — to and from school.
Wise words. If we all strive to live by Brother Alvarenga's simple rules, we will all succeed.
Not all is tranquil on our properties, however.
At many of our locations, we are experiencing an increase in disciplinary actions. Charges are being filed and harsher discipline is being assessed, along with more strict enforcement of work rules.
We have seen this before prior to and during contract negotiations.
Our remedy more strict enforcement of our contracts by our officers, and education of our members as to their rights under our contracts.
Your Weingarden Rights are very important. They take their name from a 1975 U.S. Supreme Court case (NLRB v. Weingarten) where the Court ruled that unionized employees possess a right to have a union representative present during investigatory interviews when a supervisor questions an employee to obtain information that might be used as a basis for discipline, or asks an employee to defend his or her conduct.
If an employee has a reasonable belief that discipline or other adverse consequences may result from what he or she says, the employee has the right to request union representation.
Never give up your right to be represented.
On a more pleasant note, congratulations are due those who worked so hard during recent representation elections, where workers voted, "UTU, yes." The Bus Department will not work to deliver on our promises.