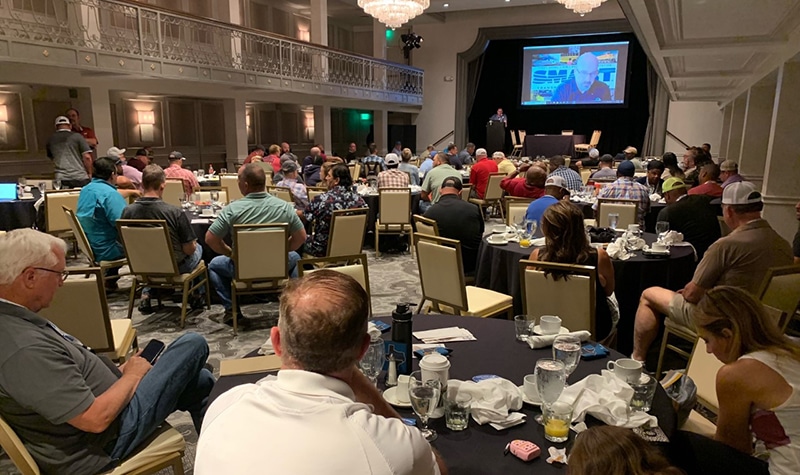 Registration is now open for the SMART Transportation Division Regional Training Seminar (RTS) to take place November 6 through 9, 2023, at the Rhythm City Casino Resort in Davenport, Iowa.
Online Registration Is Highly Recommended! Space Will Be Limited!
Attendee check-in begins the morning of Monday, Nov. 6, with programming and speakers scheduled to begin that afternoon.
The RTS schedule and information will be available through the SMART app.
Attending an RTS is an exciting opportunity for local leadership and members to engage one on one with union experts to help fulfill the need for live, in-person training from local leaders closer to home.
The cost for TD members to register to attend the seminar is $50.
The RTS includes classes for local governance, roles of a local president, secretary & treasurer, legislative representatives and local chairpersons in protecting members and on the SMART Constitution, among others.
The classes are taught by national officers and other subject-matter experts associated with SMART-TD.
TD President Jeremy Ferguson and other union leaders are scheduled to appear to answer membership questions. To register for the seminar, visit https://register.smart-union.org/.
The deadline to register to attend is November 1, 2023.
Please note: Attendees are responsible for making their own hotel reservations.
For more information, contact Iowa State Legislative Director Christopher Smith at 641-278-0699 or by email at utuislb@hotmail.com or Illinois State Legislative Director Bob Guy at 312-236-5353 or by email at: bob.guy1@comcast.net.