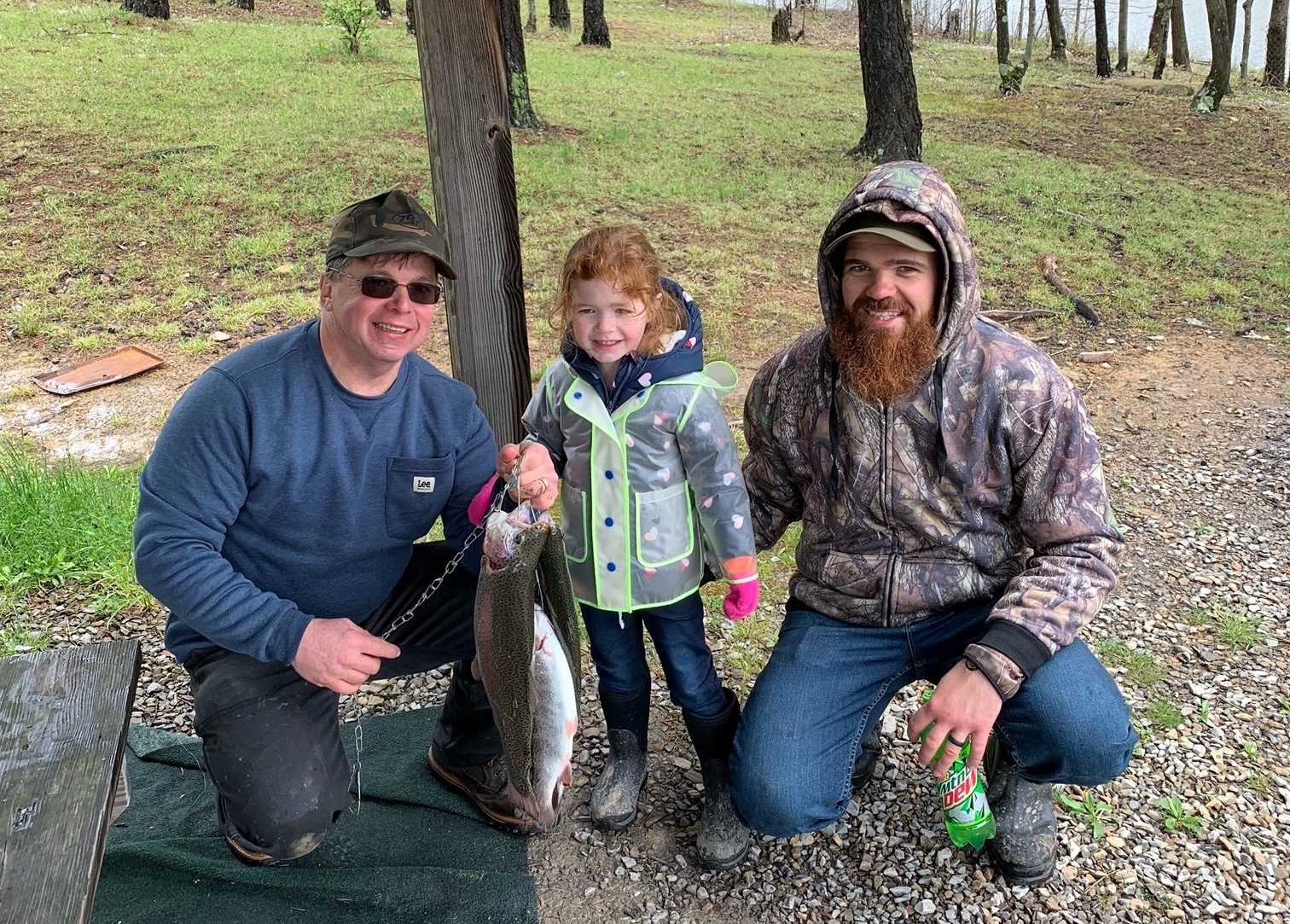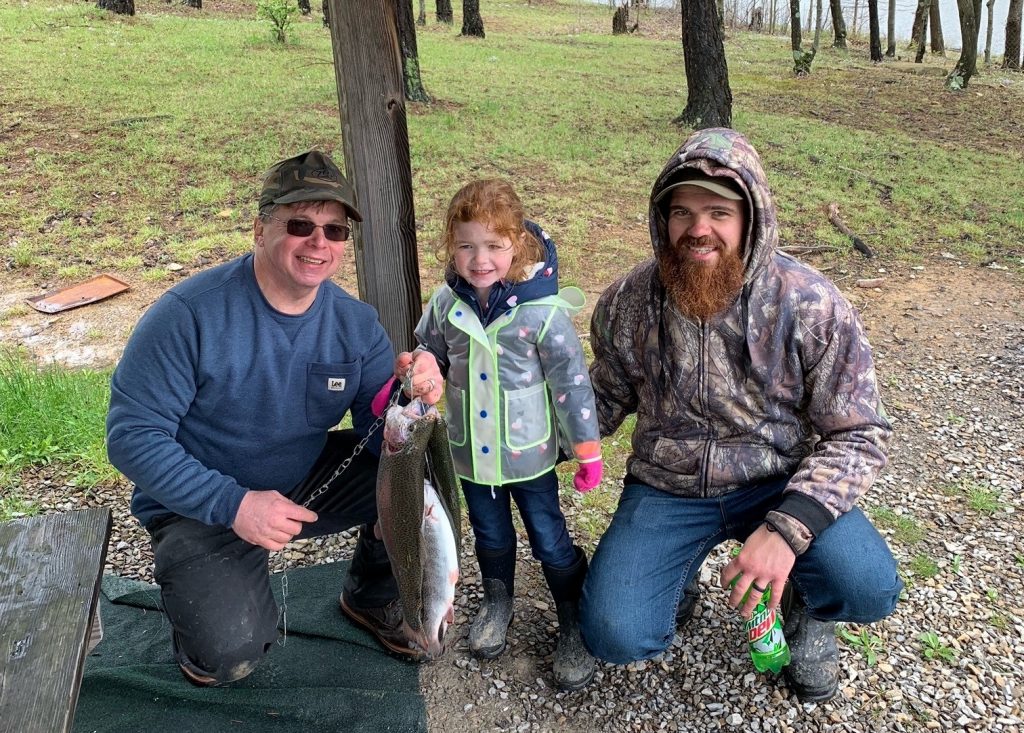 On Saturday, May 7, SMART Local 12 (Southwestern Pa.) hosted its annual Take Kids Fishing Day at Derry Rod and Gun Club Lake, inviting local SMART families and children, as well as youth from the Westmoreland County Autism Society, for a fun day of fishing followed by a picnic lunch. Despite rainy conditions and temperatures that hovered around 40 degrees, 20 children showed up for free fishing poles, bait, T-shirts and food — provided by Local 12 with help from the Union Sports­men's Alliance.
"When you see the look on the kids' faces, it's worth it — even the weather," said Local 12 Business Rep. Daniel Maslo.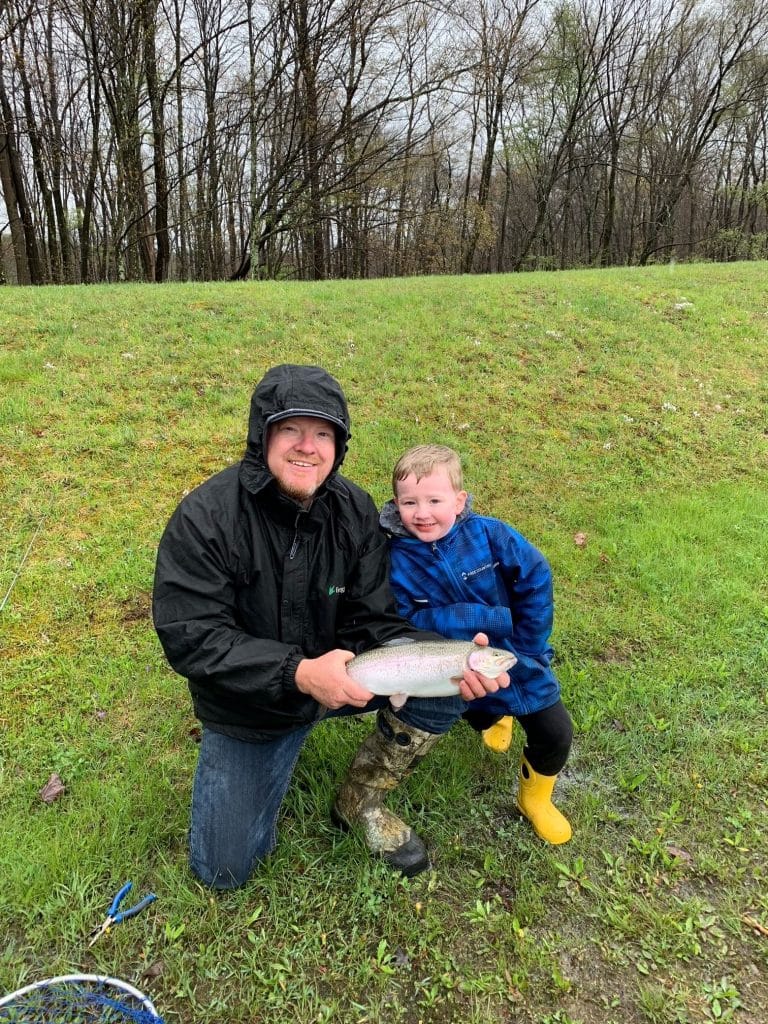 SMART Local 12 has hosted Take Kids Fishing events for three consecutive years; this year's event benefited, as well as included, the Westmoreland County Autism Society. Before the event, Maslo explained, the local sent letters to all signatory contractors asking for donations to the Westmoreland County Autism Society, which were presented to the organization during Take Kids Fishing Day.
For members of the local union and the community alike, such examples of service and outreach demonstrate the lasting power of solidarity — beyond the jobsite — and the transformative impact a union can have in local communities.
"Thanks to Derry Rod and Gun Club for the use of their lake and for an extra fish stocking donation," Maslo added.