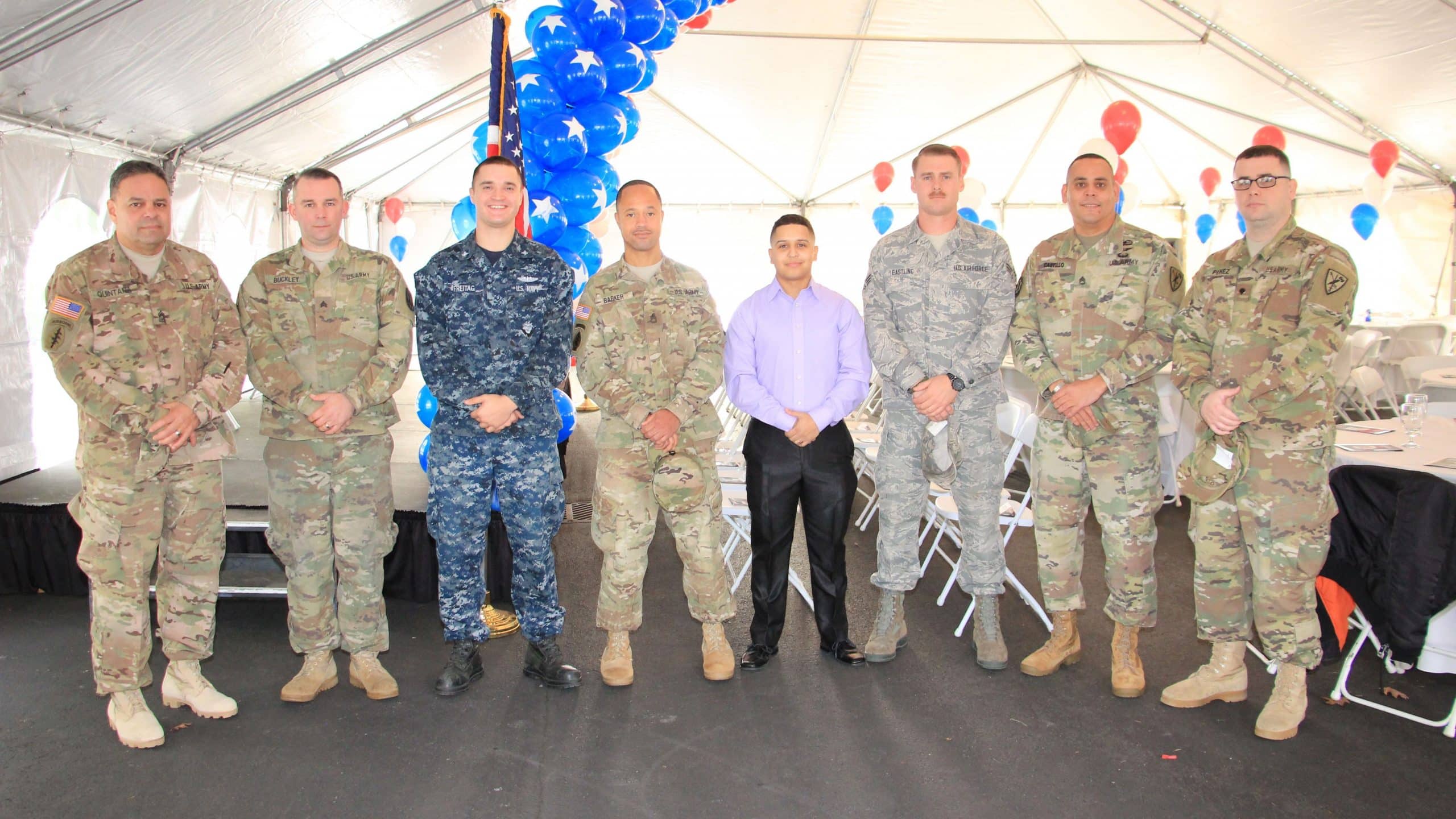 Members of the military preparing to leave the service often have difficulties transitioning to civilian jobs — they suffer a loss of community, have trouble relating to civilians who don't understand military life and struggle with how to find a career, not just a job. Five years ago, the SMART Heroes program started giving veterans and active-duty military about to transition to the civilian world in western Washington a shot at a career as a sheet metal worker. To date, 500 participants have graduated to become journey-level sheet metal workers.
The program — created by the International Training Institute (ITI), the International Association of Sheet Metal, Air, Rail and Transportation (SMART) workers and the Sheet Metal and Air Conditioning Contractors' National Association (SMACNA) — presents participants with a concentrated seven-week course equivalent to their first-year sheet metal apprentice training (224 hours). Upon discharge from service, program graduates may choose to enter any of the 148 SMART apprenticeship programs in the United States and are provided direct entry and advanced placement as second-year sheet metal apprentices, which includes a living wage, health and pension benefits and a distinct career pathway.
Kevin "Lucky" Moore is a member of the second class of SMART Heroes and will graduate from the apprenticeship program at Western Washington Sheet Metal JATC in spring 2023. Upon his medical retirement from the U.S. Army in 2017, Moore recalled feeling a bit lost as he looked for his next step.
"I wanted to go into a job similar to my job in the infantry, just to stay in the lifestyle," Moore said. "It was becoming an identity crisis for me, not knowing what to do with my life."
For Moore, the military was a family business, and he was concerned he wouldn't find the solidarity he'd experienced among military members and their families anywhere else. Instead, he found a place that merged his military and sheet metal skills, and although it's not the same, it was good enough to get the attention of his 19-yearold son, Alex Hogeland, who is currently a first-year apprentice.
"I was losing that identity, and one thing I was really dreading was losing that camaraderie," Moore said. "The similarities between the union and the military as far as the brotherhood and the camaraderie was a big draw for me. They're never going to be the same, but they're very close — so the transition isn't so bad."
In addition to the brotherhood and sisterhood found in the union, past SMART Heroes graduates have said working with their hands, being outside, having a clear line of advancement and performing to expectations were all similarities between the military and the union that drew them to the program.
"I had choices after retirement. I knew that with sheet metal I would be actually working. I didn't want to sit at a desk anymore," said Richard Quintana, a member of the first SMART Heroes class who graduated from the apprenticeship in early 2022. "I also didn't want to be in charge of a bunch of people. The Army isn't the easiest [place] to be in charge of people. You can go somewhere, and you will come back with half of them. It takes a toll. I needed a break. I wanted to work with my hands, and this one sort of fell in my lap."
Five years in, Moore said he's watched the program evolve, and every day he finds out more information to help the next class of SMART Heroes. He and other veterans at SMART Local 66 (western Washington) have started a volunteer veterans committee and sit in on SMART Heroes admittance interviews to provide military expertise and guidance for the veterans and the union.
As part of that evolution, SMART Heroes opened a second location in Colorado Springs, Colorado in 2019. Josh Moore (no relation to Kevin Moore), SMART Heroes specialist with the ITI and an Army veteran, would like to see the program branch out even farther across the country.
"You're not going to find opportunities like this too often after taking a seven-week course," Josh Moore said. "I think these veterans have a solid opportunity in front of them. I would love to tell all veterans about becoming a sheet metal apprentice, even if they don't come through this program."