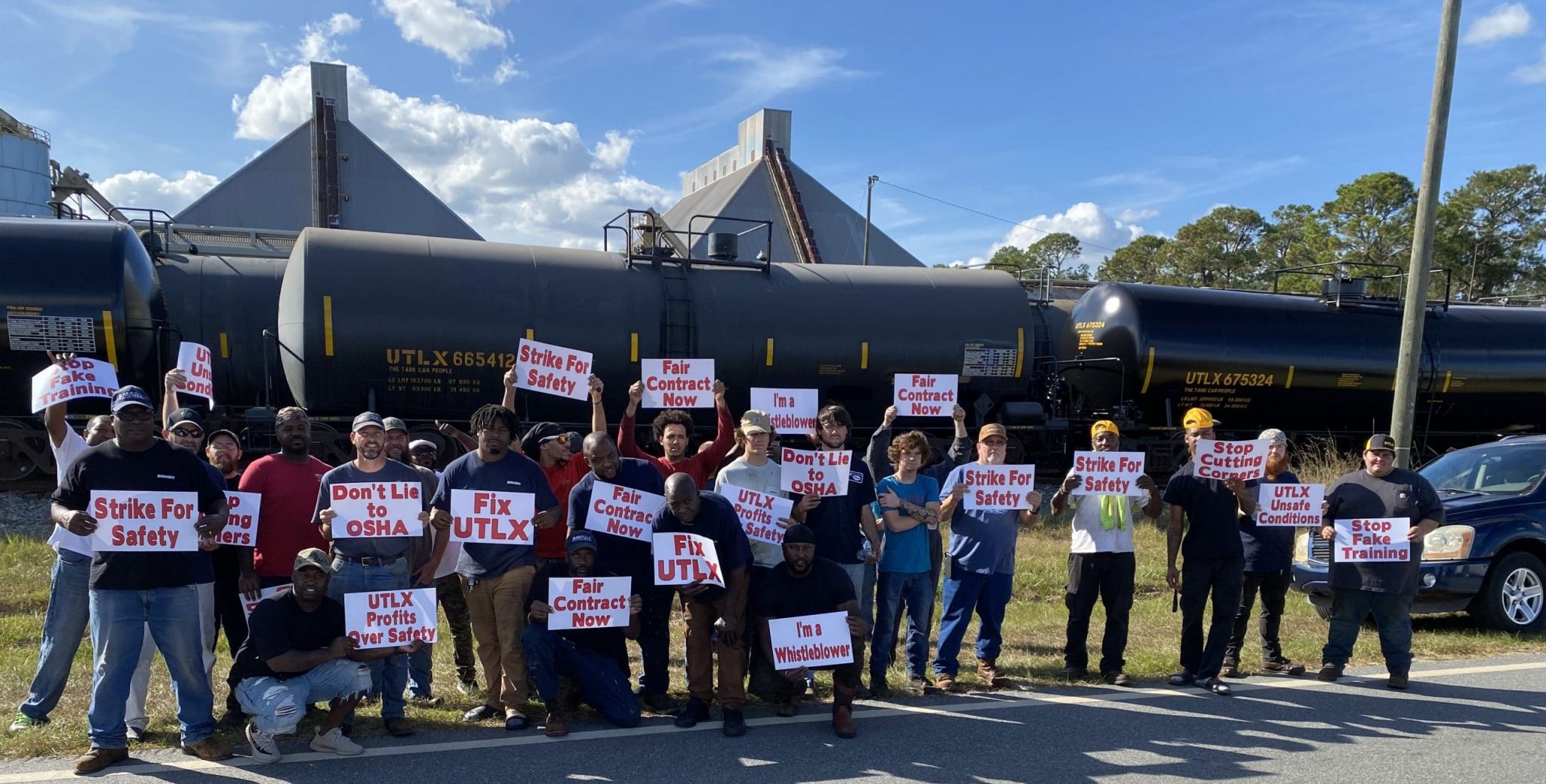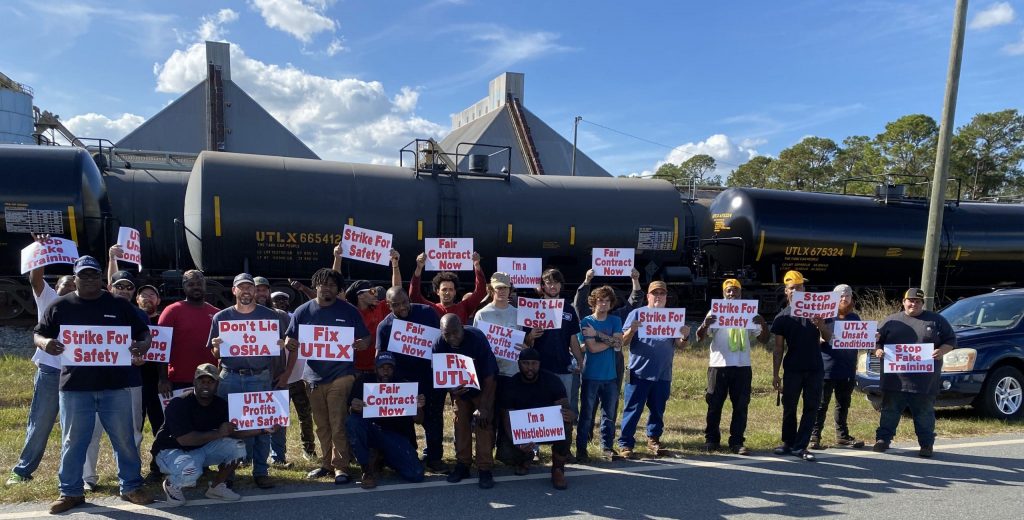 Members of the SMART Rail, Mechanical and Engineering Department (MD) working for Union Tank Car Company (UTLX) in Valdosta, Georgia rallied for an informational picket on Friday, November 4 — demonstrating their solidarity and showing their willingness to fight for better working conditions. SMART MD is currently negotiating a new contract at UTLX; one that will address jobsite safety, proper training and more.
"The workers took a stand in solidarity and sent a clear message to the company that they will stand in support of each other as we work toward reaching an agreement worthy of ratification," said Joe Fraley, SMART MD international representative. "Our internal committee has done an exceptional job growing the strength of this unit."
The primary reason UTLX employees rallied, Fraley explained, was to demand fair treatment. UTLX has refused to reward seniority for common items such as bidding vacation or job openings and has resisted considering seniority when performing workforce reductions. Additionally, employees say, the company cuts corners and bends and breaks safety policies and procedures, putting profit over the well-being of its workers. Training, as well, is a huge issue for UTLX employees: Workers say that the company regularly directs recent hires — who have little to no experience — to train new workers, perpetuating the lack of focus on safety.
"These workers deserve and are ready to demand better," Fraley said.
They did just that on November 4. Brandishing signs that read "Strike For Safety," "I'm A Whistleblower," "Don't Lie to OSHA," "Fair Contract Now" and more, the workers gathered at the UTLX gate, sending a strong message to the company and passing drivers.
SMART commends these workers for refusing to back down in the face of unfair treatment, and we will continue to stand with members working at UTLX as they negotiate the contract they have earned!