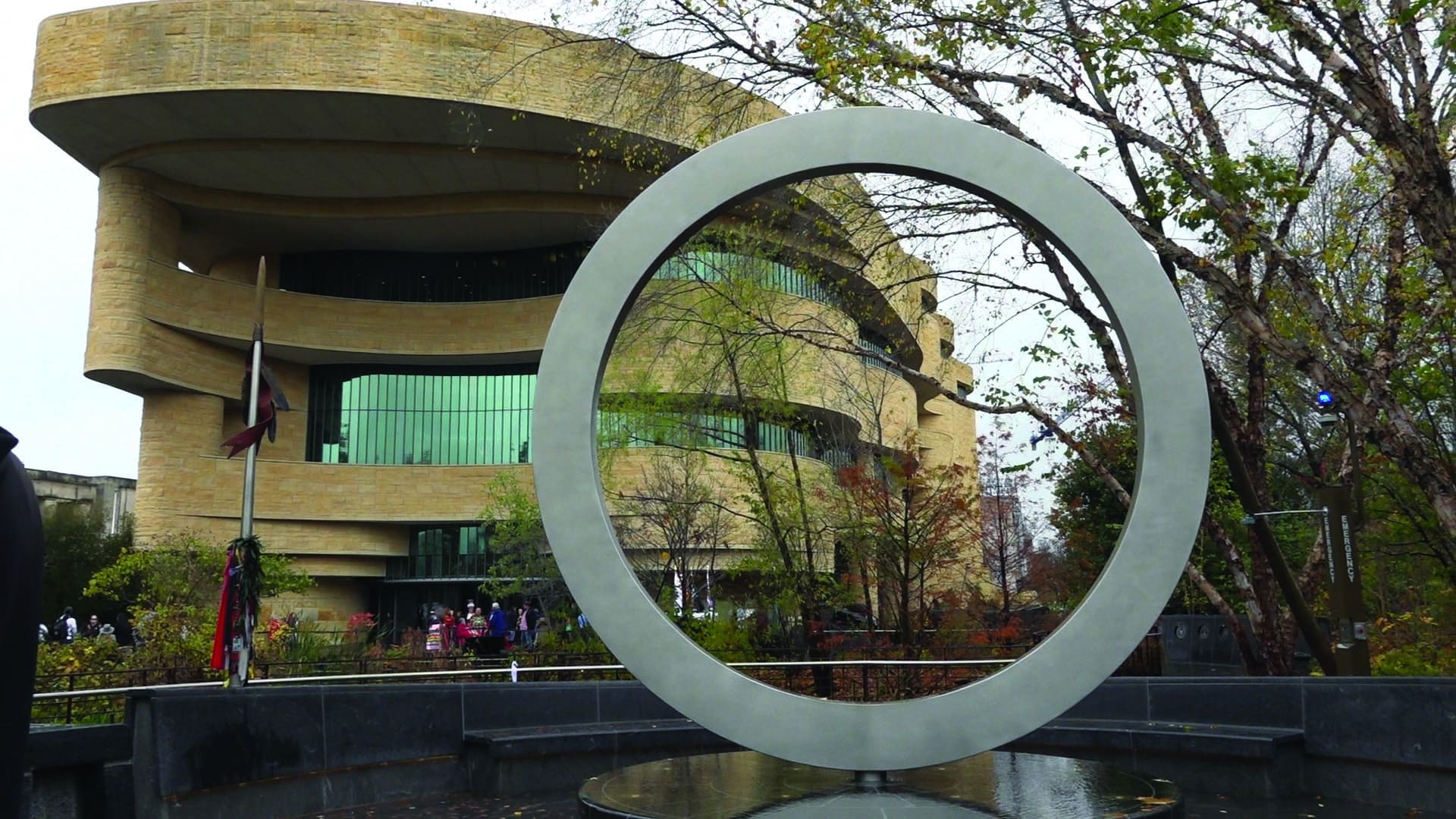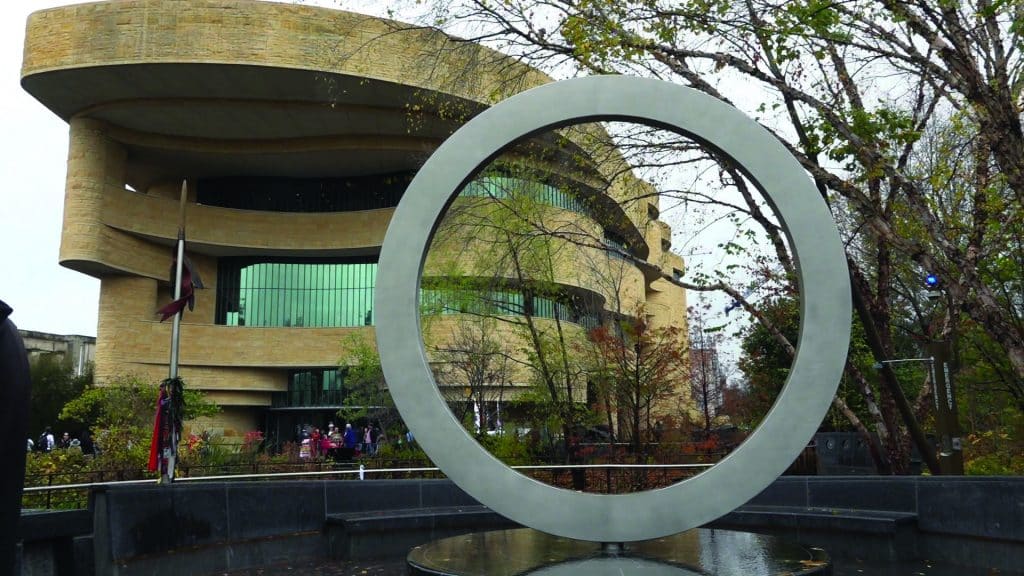 The National Mall in Washington, DC now prominently features a 12-foot-diameter, stainless steel memorial statue that was fabricated by SMART members and built to honor Native American veterans.
The National Museum of the American Indian dedicated the National Native American Veterans Memorial during a Veterans Day ceremony on November 11, 2022. The statue was built by SMART Local 124 (Okla.) members working at signatory contractor RedLand Sheet Metal, a Native American-owned shop in Oklahoma City.
Prior to the ceremony, on a rainy and windy day in the nation's capital, more than 1,500 Native veterans and their families participated in a procession around the museum and onto the National Mall.
"We are a stainless steel custom fabrication company," said Tammy Adams, president of RedLand and a member of the Choctaw Nation, following the dedication ceremony in DC. "We have been a union shop for about five years now. My father was a veteran of the Korean War — he was a Navy veteran. So, this was a passion project for us."
In addition to being a signatory contractor and a Native-owned company, Adams says one half of RedLand's employees are Native American.
"I did everything," said RedLand stainless fabricator and Choctaw Nation member Lamar Lester, who is also a member of SMART Local 124. "I welded and put together the lances, added the rings to the lances. I was in on slip-rolling of the metal, the welding process, the grinding process."
RedLand co-owner Henry Adams, who is a 40-year veteran of the sheet metal industry and married to Tammy, said the circular monument is made out of 3/8" steel plate, and its fabrication was not unlike some standard HVAC projects.
"The design is a lot like ductwork," he said. "Those two sides that you see, you're slip-rolling those sides the way you would a round reducer."
During the memorial dedication ceremony, numerous speakers underscored how Native Americans have long served in the U.S. military at rates far higher than the national average for non-Natives.
"Native people fought for this country, a country, candidly, that occupied their homelands, disrespected their tribal sovereignty and confined their people to reservations," said Lonnie Bunch, secretary of the Smithsonian Institution. "Yet, they fought in every major conflict for the last two centuries."
Tammy Adams, Henry Adams and Lamar Lester all underscored how meaningful the memorial project was to them personally, both while they were working on it and now that it has been completed and installed.
"You know what this is going to mean to a lot of people," said Henry. "And it's going to be around as long as our country is."
Tammy noted that it was "incredibly moving" to be in DC for the ceremonial procession and dedication. "It is a testament to Native veterans."
Near the end of the dedication ceremony, just as the sun was setting in Washington, DC, statue designer Harvey Pratt lit the flames at the bottom of the circular statue. Pratt is a renowned Oklahoma-based Native American artist and member of both the Cheyenne and Arapaho tribes.
"The deeper you get into it, the more the emotional attachment comes to it," said Lester. "It's the greatest project I'm ever going to have an opportunity to work on. And the further I get away from it, the more it means to me."