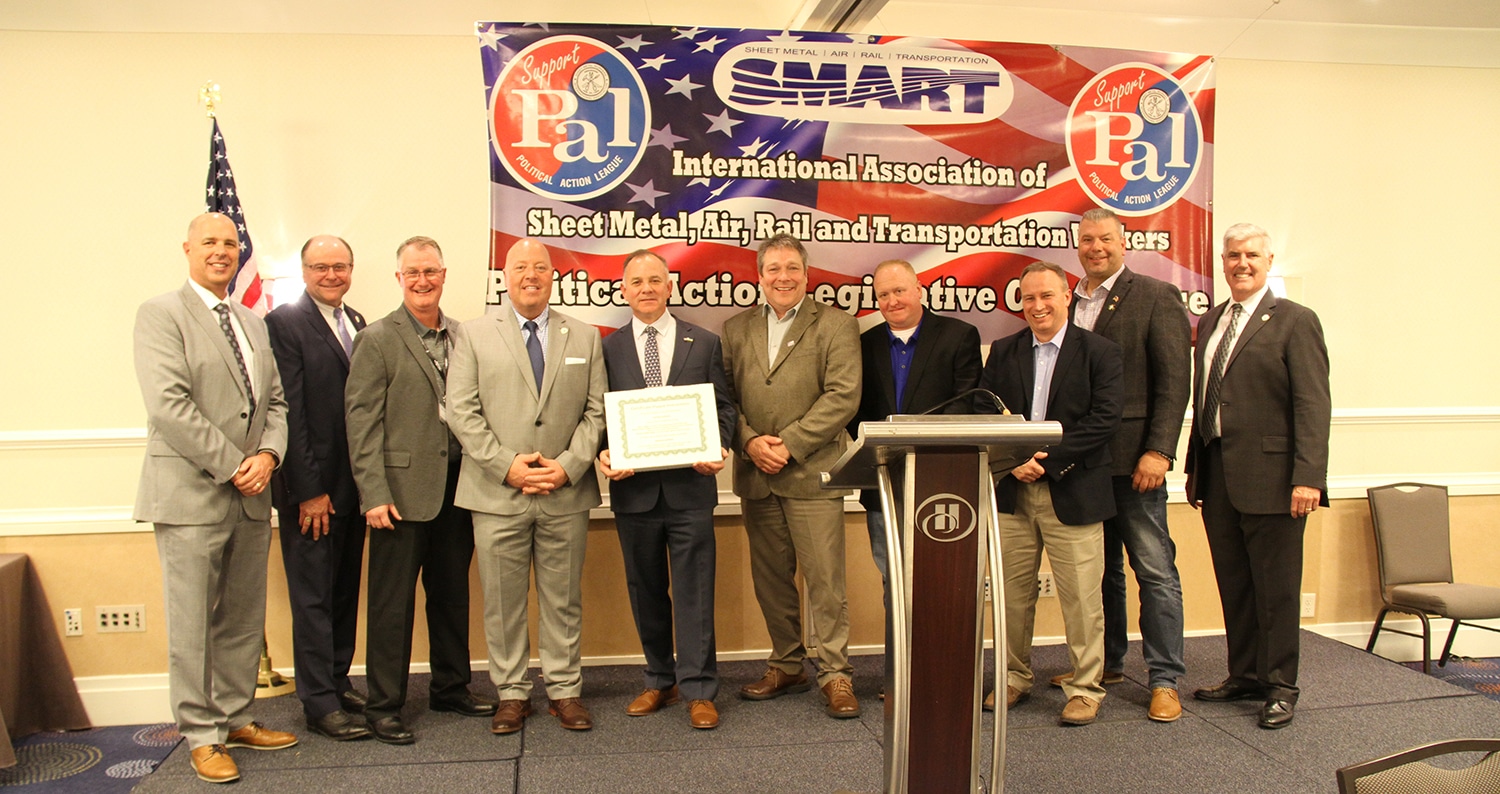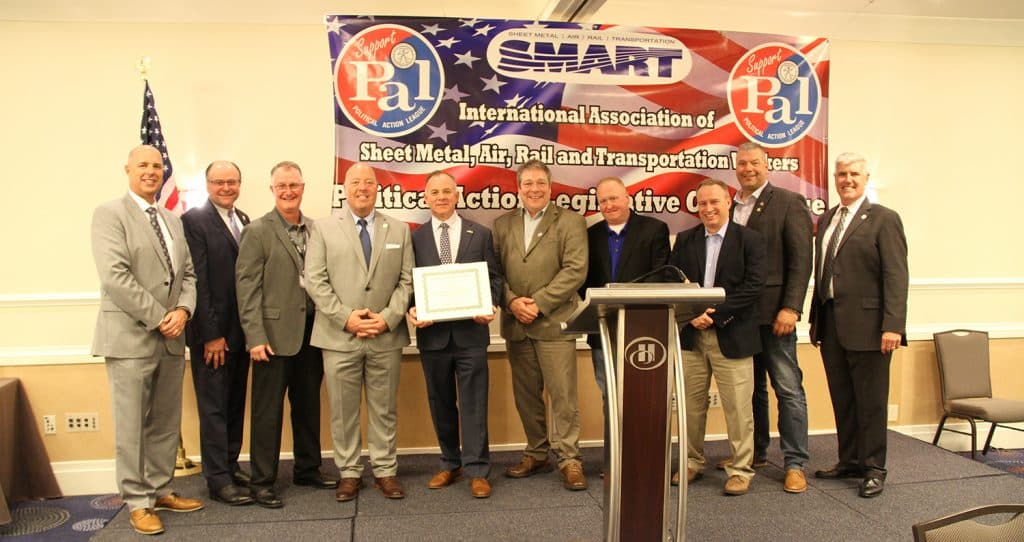 In addition to participating in NABTU Legislative Conference activities, representatives from SMART local unions gathered on the evening of April 5 for a SMART Political Action League (PAL) reception at the Washington Hilton. Members in attendance heard from Representatives Richie Neal (D-Mass.), Julia Brownley (D-Calif.), Tim Ryan (D-Ohio), Hakeem Jeffries (D-N.Y.) and Donald Norcross (D-N.J.) — a proud IBEW member who SMART welcomed warmly as a fellow union brother. Along with pointing out the various ways in which they continue to fight for SMART priorities — from including multiemployer pension protection in the American Rescue Plan and working with SMART members at the BYD factory in California, to fighting for Build Back Better and PRO Act legislation and indoor air quality work for union members — each visiting congressperson went out of their way to thank SMART members for the work they have done, and continue to do, in rebuilding our country.
Members at the reception also heard from Local 265 (Northern Illinois) Business Manager John Daniel, who this year ran for election and won a seat on the Democratic State Central Committee in Illinois: essentially, the executive board of the Democratic Party in a state that is primarily blue. Emphasizing the importance of SMART members running for local office, Daniel noted the vitality of labor — and specifically SMART — having a seat at the table where political decisions are made. "If you're not at the table, you're on the menu," he warned.
The reception concluded with General President Joseph Sellers presenting plaques to the top 31 PAL fundraising locals. In all, it was a heartening night in which our union's determination to fight for our membership in the halls of government was on full display.