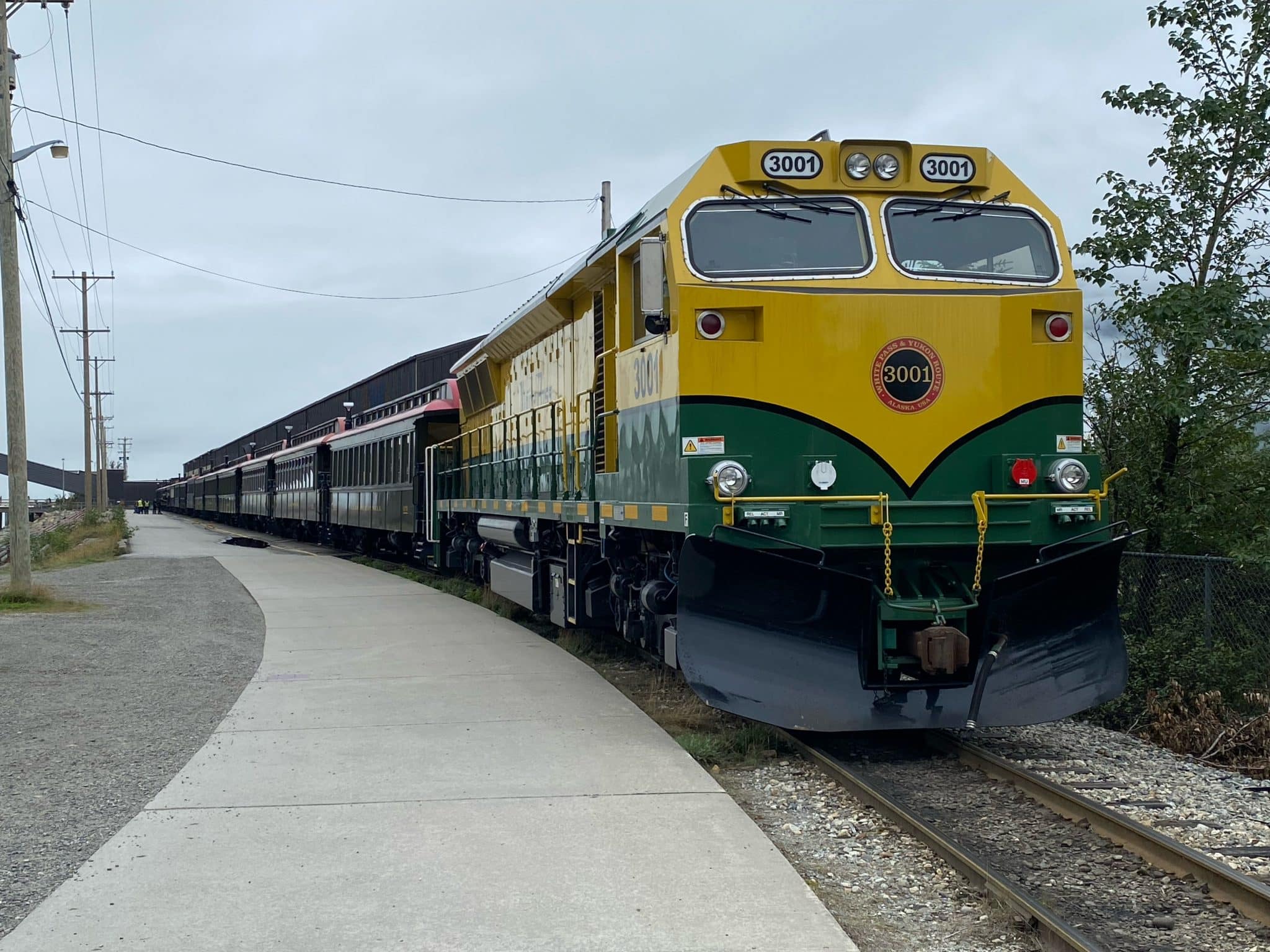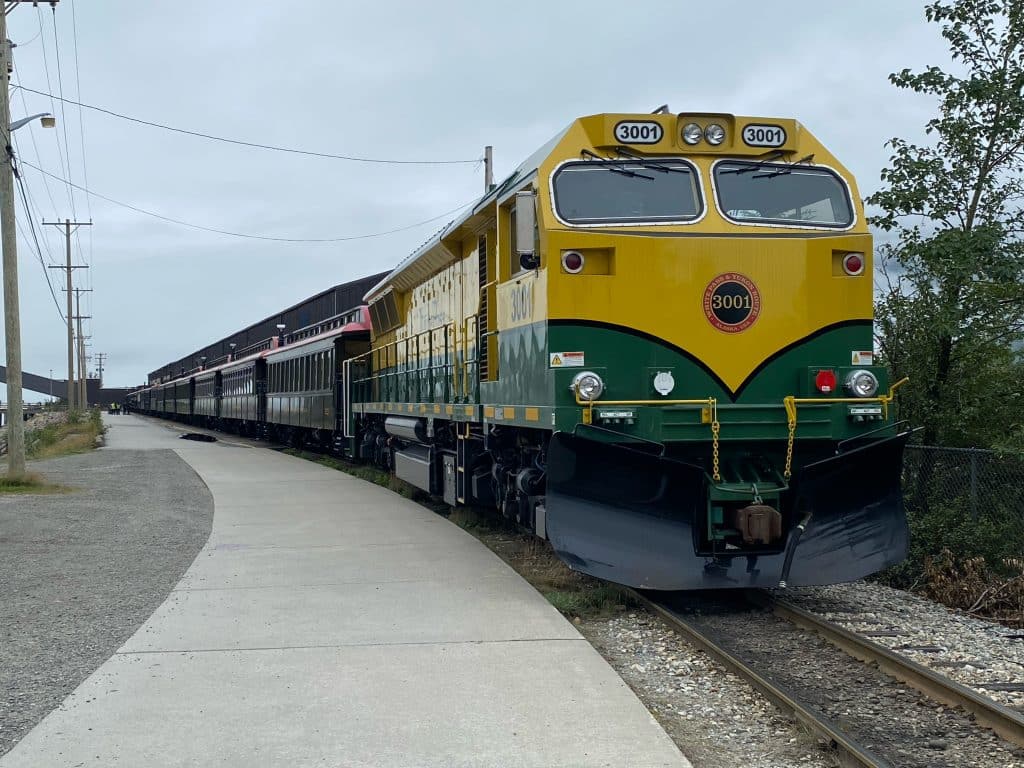 SKAGWAY, Alaska (July 25, 2023) — White Pass & Yukon Route Railroad (WP&YR) and the SMART Transportation Division (SMART-TD) are pleased to announce that a tentative agreement has been reached between the railroad and the union for WP&YR's train and engine workers.
The agreement, which will run through 2027, is under consideration by the more than two-dozen unionized operating employees and is pending ratification. Details of the agreement will be released publicly following the announcement of the ratification vote results.
"Growing up in train and engine service, I have a deep respect for the craft and have worked hard over my tenure to help further that tradition on the railroad. With this agreement, we can now move forward together continuing the WP&YR's 125-year legacy," WP&YR Superintendent of Rail Operations Mark Taylor said.
"The members I represent will carefully consider the provisions of this agreement," said General Chairperson Jason Guiler (GCA-WPY), who led the labor union's local negotiating team and represents the unionized operating employees working for the WP&YR. "This long process has allowed us to express our concerns and urge the carrier to offer a contract that is fair and addresses workers' needs."
"I'm very proud of the hard work that General Chairman Guiler and the Local 1626 negotiating team did on this round of negotiations," said SMART-TD Vice President Brent Leonard, who assisted in facilitating the negotiations. "This tentative agreement recognizes the dedicated hard work that SMART-TD members provide to the WP&YR and provides exceptional raises in pay, maintains a high level of health & welfare benefits and does so without a single concession in work rules. SMART-TD White Pass members, once again have something to be proud about in their jobs."
"It has certainly been a challenging process, but we are happy that both parties have been able to come together and get this done in the best interest of our employees. It is a good agreement for both sides and we believe shows the respect, value, and appreciation we hold for the work our people do," said WP&YR Executive Director Tyler Rose.
# # #
The White Pass & Yukon Route (WP&YR) is a World Class railroad annually carrying hundreds of thousands of passengers through Alaska, British Columbia, and the Yukon Territory. WP&YR is a Class 2 railroad federally regulated in the United States and Canada and is celebrating its 125th anniversary.
SMART Transportation Division is comprised of approximately 125,000 active and retired members who work in a variety of different crafts in the transportation industry. These crafts include employees on every Class I railroad, Amtrak, many shortline railroads, bus and mass transit employees and airport personnel.