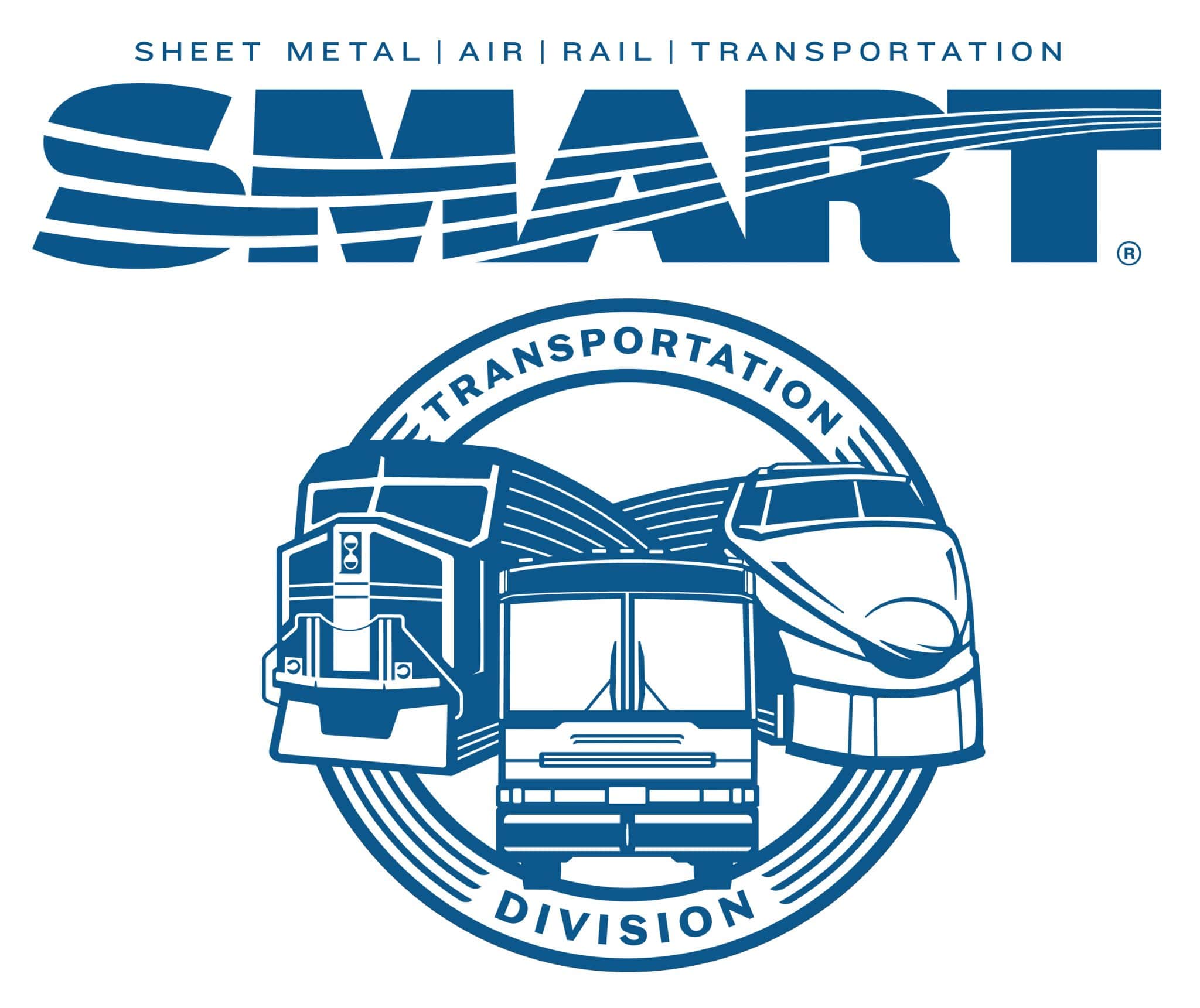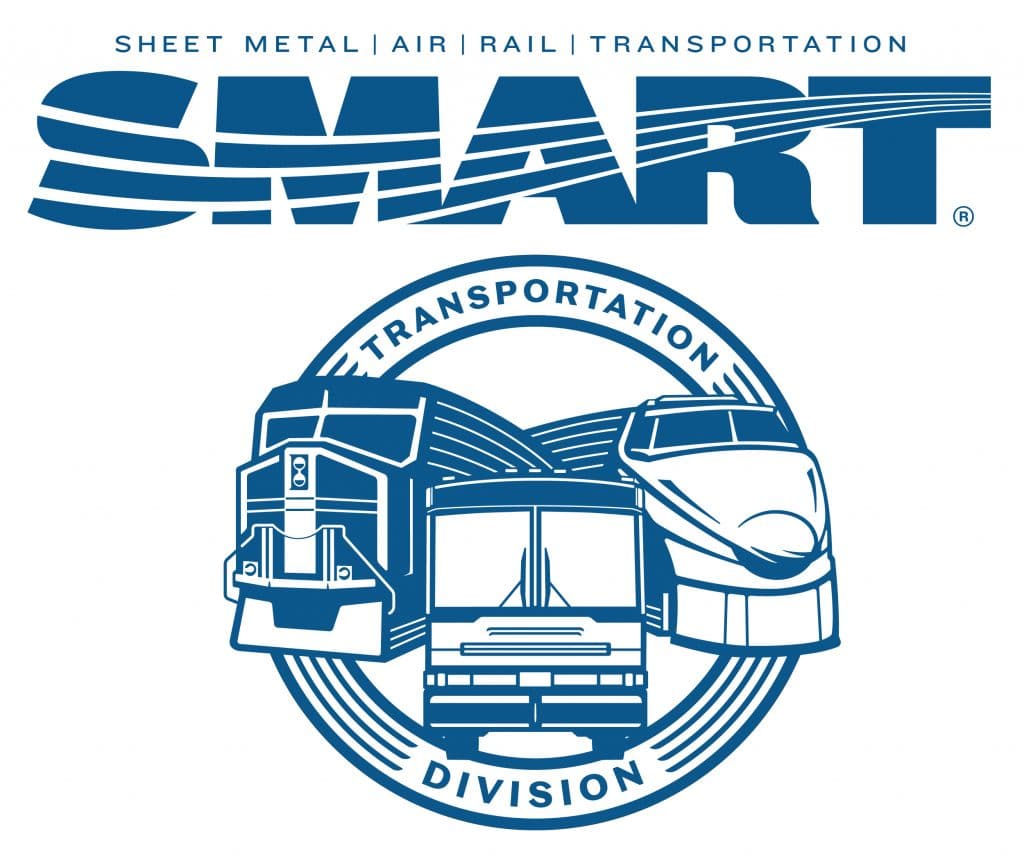 For immediate release
March 1, 2023
Phone: (216) 228-9400 
Department email: news_td@smart-union.org  
"This legislation goes a long way toward protecting American families and communities while fortifying the rail industry to be sustainable and safe long into the future. The voices of SMART-TD's brothers and sisters have been heard by these senators and are echoing through the halls of the United States Congress."
INDEPENDENCE, Ohio (March 1, 2023) — Jeremy Ferguson, president of the International Association of Sheet Metal, Air, Rail and Transportation Workers Transportation Division (SMART-TD), is calling for national support of The Railway Safety Act of 2023, a bipartisan bill that acknowledges the real-world conditions that shape the day-to-day safety concerns of the railroad workers who haul America's freight.
U.S. Sens. Sherrod Brown (D-Ohio), J.D. Vance (R-Ohio), Bob Casey (D-Pa.), John Fetterman (D-Pa.), Marco Rubio (R-Florida) and Josh Hawley (R-Mo.) have listened to the concerns of their constituents and put forward a comprehensive package in the Railway Safety Act that lives up to its billing — prioritizing the safety concerns expressed by the public and rail worker alike. In this bill, they give credence to the common-sense safety measures that our union and others in rail labor have advanced for years. 
"The provisions in this act add up to the end of the era of Precision Scheduled Railroading (PSR) and attempt to take back control of our nation's supply chain from Wall Street's 'profit at any cost' mentality. It offers a chance for the nation to make the giant rail corporations take rational measures to get the industry to do what it's designed to do — move freight through our nation safely and efficiently and be an example for the rest of the world to model," President Ferguson said. "SMART-TD is proud to support this bill and its efforts to bring about generational changes in this country and to take a major step to stop PSR. We will work tirelessly with this team of like-minded Senators to realize their vision for a safer and stronger rail industry."
The safeguards offered in the bill include, but are not limited to:
A nationwide mandate for well-trained two-person crews on all freight trains;
Restrictions on train length and weight;
Regulations on the installation, frequency, upkeep, and response to wayside defect detectors;
Speed restrictions;
Drastically increased fines for rail companies and management employees who do not adhere to rail safety protocols;
Universalized track maintenance standards;
Universalized rail-car maintenance standards;
Higher standards for tank cars carrying hazardous material;
Emergency response plans for carriers and communities;
Phasing out of rail cars that do not meet strengthened safety requirements;
Annual government audits of rail carriers to validate compliance to new heightened safety standards.
"Hedge fund management of rail companies and their PSR strategy have careened the United States rail industry into a dark and dangerous place in the last six years. This bill has the potential to put safe operations into its rightful place as the gold standard in railroading and not what the next quarterly report can bring. We owe it to the people of East Palestine, Ohio, and to all communities that have railroad tracks running through them to have members of Congress do the right thing — to support this bill and insist that it makes it to President Biden's desk without being watered down by negotiations or the special interests that will seek to stop it and claim that it is too 'burdensome' for a highly profitable industry to implement," Ferguson continued.
A recently released Ipsos-USA Today poll shows that 53% of Americans believe that strengthened rail industry safety regulations could have prevented the disaster in East Palestine, Ohio.
###
SMART Transportation Division is comprised of approximately 125,000 active and retired members who work in a variety of different crafts in the transportation industry. These crafts include employees on every Class I railroad, Amtrak, many shortline railroads, bus and mass transit employees and airport personnel.
If you're interested in speaking more about the Railway Safety Act of 2023, PSR, East Palestine, rail safety, and the next steps for the rail industry, we'd be happy to connect you with:
SMART Transportation Division President Jeremy Ferguson
President Jeremy Ferguson, a member of Local 313 in Grand Rapids, Mic., was elected president of SMART's Transportation Division in 2019.President Ferguson, an Army veteran, started railroading in 1994 as a conductor on CSX at Grand Rapids, Mich., and was promoted to engineer in 1995. Ferguson headed the recent national rail negotiations for the union with the nation's rail carriers.
SMART Transportation Division National Legislative Director Gregory Hynes
Greg Hynes is a fifth-generation railroader and was elected national legislative director in 2019. Hynes served on the SMART Transportation Division National Safety Team that assists the National Transportation Safety Board with accident investigations, from 2007-2014. In 2014, he was appointed to the Federal Railroad Administration's Railroad Safety Advisory Committee (RSAC), which develops new railroad regulatory standards.
SMART Transportation Division Alternate National Legislative Director Jared Cassity
Jared Cassity was elected by his peers in 2019 and currently serves as the Alternate National Legislative Director. In addition to his elected roles, Cassity has also been appointed as the union's chief of safety, serves as the director for the SMART-TD National Safety Team (which assists the NTSB in major rail-related accident investigations), is SMART-TD's voting member on the Federal Railroad Administration's C3RS Steering Committee, and is the first and only labor member to ever be appointed to the Transportation Security Administration's Surface Transportation Safety Advisory Committee.