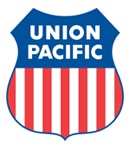 Certain Union Pacific (UP) workers who were employed by the carrier from 1991 to 2017 might get some money back in their pockets thanks to a ruling made in the United States Court of Appeals for the Eighth Circuit.
If they meet certain criteria and were taxed on particular stock options or ratification bonuses, current and former UP workers will receive a refund after the appeals court sided with UP in the summer of 2017 and reversed a district court's ruling in a fight over taxes with the Internal Revenue Service (IRS).
At the heart of the matter was whether stock options or ratification bonuses received by UP workers should have been treated as taxable income under the Railroad Retirement Tax Act. The IRS argued successfully in district court that this was the case and received a summary judgment of about $75 million in taxes owed by the carrier. However, UP appealed the decision, and the appeals court reversed the district court's ruling.
In June 2018, the U.S. Supreme Court denied a petition by the IRS to hear the case, settling the matter in favor of UP and paving the way for the potential payouts.
In order to determine their eligibility for a refund, people who were employed by UP from 1991 to 2017 must file a consent form by visiting www.unionpacifictaxrefund.com. The consent form must be turned in by a March 12, 2019, deadline in order to receive a refund, which is scheduled to be disbursed between June and August 2019.
For additional information, see the FAQ about the refund program by following this link.
For additional questions, contact Union Pacific's tax refund administrator by emailing info@UnionPacificTaxRefund.com or call 888-724-0236 (toll-free).
Retirees who claim refunds on stock options have been advised their annuities could be reduced.
Follow this link to read the appeals court ruling (PDF).