By a 3-2 majority June 23, the Surface Transportation Board (STB) ruled in favor of Navajo Transitional Energy Co. (NTEC), ordering BNSF to fulfill its common-carrier obligation to serve the Powder River Basin energy producer and transport 4.2 million tons of coal.
NTEC filed a complaint April 14 seeking an emergency service order to move coal from a facility in Big Horn, Wyo., to a Canadian terminal.
As a result, BNSF must move 23 trains per month of NTEC's coal beginning immediately, and an additional six trains per month when additional train sets and crew become available. Both parties will be providing weekly service updates, the STB said in a news release announcing the decision.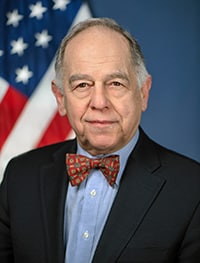 "The common carrier obligation is a core tenet of the Board's regulation of the freight railroad industry and is a pillar of the railroads' responsibility to our country's economy," STB Chairman Martin Oberman, who will be a guest at the SMART Leadership Conference in Washington, D.C., said in the release. "Today's decision reflects the majority's finding that the common carrier obligation requires a railroad to provide service on a customer's request that is within the railroad's capacity to provide." Further, Oberman noted, as the STB has previously held: "The common carrier duty reflects the well-established principle that railroads 'are held to a higher standard of responsibility than most private enterprises.'"
Board members Patrick Fuchs and Michelle Schultz dissented with the ruling.
The STB decision is below.