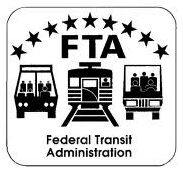 WASHINGTON – U.S. Transportation Secretary Pete Buttigieg announced the recommendation of $2.5 billion to advance the construction or completion of 25 rail, bus rapid transit (BRT) and streetcar projects in 12 states, as well as other projects that may become ready for funding in Fiscal Year (FY) 2022. These projects, competitively funded through the Federal Transit Administration's (FTA) Capital Investment Grants (CIG) Program, will create hundreds of construction- and operations-related jobs and help communities expand transportation options that improve access and mobility for residents.
"Across the country, communities are seeking to expand public transit as a way to create economic opportunity, improve safety, advance equity, reduce congestion and pollution, and lower the cost of living for their residents," said U.S. Transportation Secretary Pete Buttigieg. "These capital projects will improve life in 25 communities and are the start of what we hope will be a once-in-a-generation investment to modernize and expand public transit across the country."
FTA's FY 2022 Annual Report on Funding Recommendations includes $1.56 billion for 17 CIG projects with existing grant agreements, and $461.1 million for eight new CIG projects estimated to be ready for grants in FY 2022. An additional $427.2 million is recommended for other CIG and Expedited Project Delivery (EPD) Pilot Program projects that may become ready for funding during FY 2022.
"FTA is proud to work with communities across the country to bring more environmentally friendly public transportation options to residents," said FTA Deputy Administrator Nuria Fernandez. "These investments support President Biden's commitment to combat climate change while also improving safety, racial equity and quality of life for thousands of Americans whose lives will be touched by these projects."
This announcement is consistent with President Joe Biden's FY 2022 budget, which includes first-time funding recommendations for eight transit projects in five states. These include:
In Phoenix, Arizona, the Northwest Extension Phase II project would extend Valley Metro's light rail system 1.5 miles from the existing end-of-line station in northwest Phoenix to the Metrocenter Mall, improving access to the region's light rail system for residents in various communities in north and west Phoenix, Glendale and Peoria, and support transit-oriented land-use planning in the corridor, including the planned redevelopment of the Metrocenter Mall site.
In Minnesota, two BRT projects are recommended for funding: 1) The METRO Gold Line BRT project in St. Paul would better connect transit riders traveling along a 10.3-mile corridor on I-94 between downtown St. Paul and the suburban cities of Maplewood, Landfall, Oakdale and Woodbury and, more broadly, connect the eastern part of the Twin Cities metropolitan area to the regional transit network via Union Depot in downtown St. Paul; and 2) The Rochester Rapid Transit BRT project in Rochester would bring BRT service to a 2.6-mile corridor that includes Downtown Rochester, Mayo Clinic campuses, commuter lots and residential neighborhoods.
In Austin, Texas, two BRT projects are recommended for funding: 1) The Expo Center BRT project would bring BRT service to residents along a 12-mile corridor, connecting East Austin to the University of Texas, downtown Austin and other major employment areas; and 2) The Pleasant Valley BRT project would bring BRT service to a 14-mile corridor connecting residents of the Mueller neighborhood in northeast Austin to the Goodnight Ranch neighborhood in southeast Austin, and other major employment areas such as Dell Children's Medical Center and Austin Community College (ACC) Eastview.
In Washington state, two BRT projects are recommended for funding: 1) The RapidRide I Line BRT project in South King County would bring BRT service to suburban communities along a 17-mile corridor between the cities of Renton, Kent and Auburn; and 2) The Pacific Avenue/State Route 7 BRT project in Pierce County would bring BRT service to communities along a 14.3-mile corridor between downtown Tacoma and Spanaway, connecting residents to key destinations such as the Broadway Center for the Performing Arts/Pantages Center, the Greater Tacoma Convention and Trade Center, and the University of Washington Tacoma Campus.
In Madison, Wisconsin, the Madison East-West BRT project would provide fast, reliable bus service for residents in a key 15.5-mile corridor running along East Washington Avenue, around the State Capitol building, through downtown Madison and the University of Wisconsin-Madison campus, and continuing west on University Avenue to the West Transfer Point or West Towne Mall.
The CIG Program is the federal government's primary grant program for supporting transit capital projects that are locally planned, implemented and operated. It provides funding for investments such as new and expanded heavy rail, commuter rail, light rail, streetcars, bus rapid transit and ferries, as well as corridor-based BRT investments that emulate the features of rail. The program includes funding for three categories of eligible projects, as defined by the Fixing America's Surface Transportation (FAST) Act: New Starts, Small Starts and Core Capacity.
FTA's Annual Report on Funding Recommendations for the Fiscal Year 2022 CIG Program, including links to individual project profiles, is available on FTA's website.