FTA is undertaking an effort to speed up planning, approval and delivery of FTA capital investments and better support innovative financing methods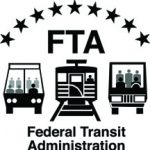 that support capital investments in transit. The multi-faceted Expedited Public Transportation Improvement (XPEDITE) Initiative will enhance and increase the transit industry's access to:
Improved public transportation technologies;
Proven methods to speed up planning, development, approval and delivery of FTA supported capital investments; and
Enhanced financing methods and opportunities for public-private partnerships through "value capture" that support improved capital project delivery.
To gather public comment on the initiative, FTA will launch an Online Dialogue on Tuesday, September 8, 2015 that will run through October 16, 2015. The dialogue will be free, open to all and accessible 24/7. Tell the agency what you think should be part of XPEDITE.
Preview the dialogue here. You will not be able to participate until the session launches at 9 a.m. Tuesday, Sept. 8.
Who Should Participate?
The dialogue is open to the general public but the topic of XPEDITE might be particularly interesting to:
State agency personnel
MPOs
Local government staff
Transit agencies
Non-profits and transit advocacy groups
Private sector groups or individuals interested in transit
Why Participate?
We do not have all the answers! FTA wants to hear from the transit industry and others interested in public transportation on ways to improve program delivery. FTA will consider the comments received through the Online Dialogue as it updates its administrative requirements. If necessary, FTA will propose changes in those requirements through its normal Notice and Comment processes to help expedite program delivery.
FTA will provide a list of questions and subjects to which we seek comments, but it's important that you tell us any other issues to be considered as we work on XPEDITE. No one knows the challenges faced by transit providers better than those working every day to keep America moving, so please share your insights with us!
Once the online dialogue has closed, you may request a report listing all comments and suggestions, and to see which ideas were most popular with those who commented.
How Can I Participate?
Give us an idea, comment/vote on someone else's idea, or submit your own comment. We suggested questions that can guide your initial thoughts, but any feedback on this initiative is welcome.
Register online as an individual or a provider at any time. Once registered, you may add your recommendations, observations, vote on others' comments, and add your comments to other posts. Your posts will be attributed to the user name you create when you register.