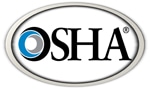 The Department of Labor's Occupational Safety and Health Administration has created a new webpage to identify high penalty cases in all U.S. states and territories. We hope this new resource will be helpful in your reporting on OSHA cases and initiatives. The map, which can be viewed at www.osha.gov/topcases/bystate.html, lists all enforcement cases with initial penalties of $40,000 or more, beginning on January 1, 2015. The cases are also listed in table format here.
When you click on a state, a list of cases will appear with hyperlinks to the actual enforcement pages for details.
The posting of some cases will be delayed to ensure the employer has been notified. Also, please keep in mind that initial penalties can be contested and may be changed.
For the first time, this map shows high penalty cases in states that operate under federal OSHA as well as in states that operate under OSHA-approved state plans.
View the blog on the New Safety Fine Map.