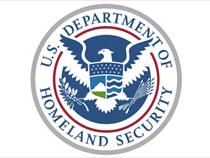 Legislation that would "address serious security vulnerabilities identified by the Department of Homeland Security (DHS) Inspector General (IG) and the Comptroller General about how the Transportation Security Administration (TSA) carries out expedited airport checkpoint screening has been introduced in the House. 
The legislation comes on the heels of TSA having drawn fire during a congressional hearing in March for allowing a former member of a domestic terrorist group convicted of murder and other crimes involving explosives "was permitted to travel with expedited screening through the PreCheck process," according to the DHS IG. 
The redacted public version of the IG's report, Allegation of Granting Expedited Screening Through TSA PreCheck Improperly, "stemmed from a whistleblower disclosure which alleged that a notorious felon was improperly cleared for TSA PreCheck screening and was allowed to use the PreCheck lanes," the IG said.
Read more from Homeland Security Today.