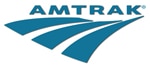 SMART Transportation Division National Legislative Director John Risch has sent a message to every member of the U.S. House of Representatives seeking their support of a "clean" Passenger Rail Reform and Investment Act of 2015 (PRRIA) bill, which would authorize and fund Amtrak.
The House Transportation and Infrastructure Committee unanimously approved this bipartisan legislation (H.R. 749) Feb. 12.
The Transportation Division is asking all SMART members to contact their representative today and ask them to support a "clean" PRRIA bill when it is called this week.
A webpage created by Transportation Division Colorado State Legislative Director Carl Smith enables SMART members, using their nine-digit ZIP code, to find their U.S. representative and email them a request for their support of a "clean" PRRIA bill. It is also provides their representative's telephone number to contact their office by telephone.
The link to the webpage is here.
Risch's message is below.
"On behalf of the SMART Transportation Division – our nation's largest railroad labor union – I urge you to support a clean version of H.R. 749, the Passenger Rail Reform and Investment Act of 2015 (PRRIA), when it is considered on the House floor this week.
"This important legislation funds and sustains a key component of our national transportation system and we commend Chairman Shuster, Ranking Member DeFazio, Subcommittee Chairman Denham and Subcommittee Ranking Member Capuano for their leadership in crafting this bipartisan, compromise legislation.
"We fully support this legislation despite having concerns that the bill does not provide Amtrak with the funding levels it needs to make needed repairs and upgrades to an aging system. As Amtrak's annual budget requests have established, its aging fleet needs replacing as the system faces significant and disruptive renovations to tracks, bridges, tunnels and other infrastructure in the coming years.
"We also urge you to oppose any amendments that would undermine this bipartisan compromise. In particular, we strongly oppose any amendments that would seek to privatize parts of the Amtrak system, eliminate long distance routes, contract out important work, including food and beverage services, or otherwise harm Amtrak's ability to operate effectively.
"This bill is an important step in bringing long-term stability and investment to America's passenger rail operations. Once again, we urge you to support a clean PRRIA bill and look forward to working with you to create the transportation network that Americans want and deserve."