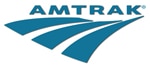 Transportation advocates are hoping to convince Amtrak to restore rail service on the Gulf Coast between New Orleans and Florida that has been dormant since Hurricane Katrina 10 years ago. 
Trains on Amtrak's Sunset Limited route, which used to run between Los Angeles and Orlando, have ended in New Orleans since the 2005 storm, which wiped out tracks along the Gulf of Mexico. 
A provision in a multiyear transportation bill that was approved in July by the Senate would provide funding for a study of the feasibility of restoring the service, which used to make stops in Alabama and the panhandle of Florida before it headed south to Orlando. 
Read more from The Hill.