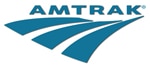 Sen. Charles Schumer (D-N.Y.) is urging the federal government to use $550 million worth of leftover Hurricane Sandy relief money to fix Amtrak and commuter rail tunnels in New York City that were damaged during the storm. 
Problems with rail tunnels in the New York City area have emerged as a political issue as New Jersey Gov. Chris Christie (R), who cancelled an earlier proposal to build a new tunnel between New York and New Jersey, runs for president. 
Schumer, a top ranking Senate Democrat, said unobligated Hurricane Sandy relief could be used to help pay for repairs to Amtrak's East River Tunnels, which carry trains between Manhattan and Queens under the city's East River. 
Read more from The Hill.