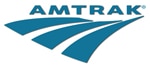 Amtrak has obtained $275 million in insurance protection against natural disaster damage to its Northeast Corridor infrastructure, the railroad announced.
The railroad used a catastrophe bond to secure the coverage, which lasts just under three years and helps protect against the kind of infrastructure damage that Amtrak experienced during Hurricane Sandy in October 2012. 
Read more from Progressive Railroading.