John D. Whitaker III has been elevated to vice president from alternate vice president after Vice President David B. Wier retired April 1.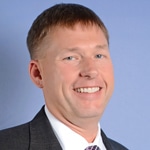 Whitaker's railroad career began in 1997 when he hired out as a conductor with CSX Transportation. In 2002, he was certified as an engineer. In that same year, Whitaker decided to take a more active role in his local and was elected to the position of local chairperson for engineers for Local 1106 in Rocky Mount, N.C.
After gaining four years of experience as local chairperson, he ran for the office of vice general chairperson for CSX General Committee of Adjustment GO-851 and was elected effective January 2006. Whitaker maintained that position through March 2011, at which time he was elected general chairperson for GO-851. In October 2013, Whitaker was appointed as an alternate to the executive board and was elected at the 2014 convention to another term. In December 2014, he was elevated to alternate vice president. He also serves on the board of the SMART TD Association of General Chairpersons (Dist. 1).
SMART TD welcomes Whitaker to his new position and looks forward to working with him in this capacity.
Wier began his railroad career in 1974 as a trainman for TRRA of St. Louis. He later became an engineer.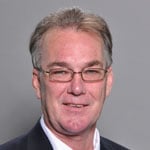 A member of Local 469 in Granite City, Ill., Wier was elected three times by acclamation as general chairperson of G0-919. As general chairperson, he successfully negotiated yard trip rates on the TRRA and led the UTU in two successful representation elections on the TRRA of St. Louis and Manufacturers Railway.
In 2003, Wier was elected to the position of first alternate vice president east. At the 2007, 2001 and 2014 conventions he was elected to the position of vice president. Wier has also served on the board of directors since 2009 and served on the SMART General Executive Council.
He is most well known for his dedication in successfully negotiating more than 50 agreements, a lot of which have been designed to bridge the gap between pre- and post-85 members.
SMART TD thanks Wier for his service to the union and wishes him a long, happy and healthy retirement.