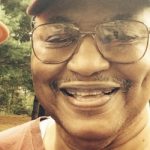 John Henry Hines Jr., 69, died Feb. 4 at a local rehabilitation facility after battling ill health for the past couple of years.
Hines hired out as a conductor/brakeman in 1969 with the Seaboard Coast Line Railroad (now CSX) at the Hermitage and Brown St. yards in Richmond, Va. After those yards closed, he worked out of the Acca Yard, also in Richmond.
"John was a passionate union man and loved his members and his work," said retired Human Rights Committee Director Miles R. Cunningham Jr.
As a member of Local 924 in Richmond, Hines rose to president of the local and vice local chairperson. He was instrumental in working on the agreements of the RF&P and SCL equity issues.
"He was a pioneer African American in the trainman's ranks. John became a yard brakeman and conductor on the Seaboard Coast Line, a railroad in the south, at a time when we were just beginning to see black railroaders in roles other than the traditional roles of laborer, sleeping car attendant, car porter or dining car cook and waiter," said Chapter 15 member Doug Riddell. "At a time when African Americans were just beginning to be begrudgingly integrated into that part of the railroad workforce, John not only became active in the United Transportation Union, but ran for and was elected to local office. He gained the respect of his coworkers, black and white, for his willingness to be a leader."
After retiring on disability in the 80's, Hines went on to coordinate meetings with the Seaboard retirees group, which later became Chapter 15 of the Alumni Association.
"John was the heart and soul of our Seaboard retirees group – he always led us in prayer, kept up with other retirees and kept us informed on their conditions, and sometimes he even sang to us," Riddell said. "He worried less about himself than he did about looking out for his fellow co-workers, friends and family. Physically and fraternally, John Henry Hines was a "Big, big man," to borrow a line from the late Jimmy Dean."
Hines is survived by his daughter, Ewana Hines; son, Dr. Zeno Hines; sister, Leuvenia Craighead; one nephew, four nieces and many other family and friends.
Click here to leave condolences for the family.