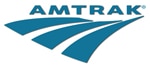 I just sat through a pretty boring hearing on rail financing. But I'm glad I stuck it out, because the fireworks came at the end, when Rep. John Mica picked a fight with the wrong man.
John Robert Smith is familiar face in transportation reform circles. The former Republican mayor of the town of Meridian, Miss., he now leads two of the most significant advocacy organizations in the field, Transportation for America and Reconnecting America. He also happens to be a former chair of Amtrak's board of directors. All of those qualifications made him a natural choice to testify as a witness at this House Transportation Committee hearing.
Read Tanya Snyder's complete blog report at DC.StreetsBlog.org.