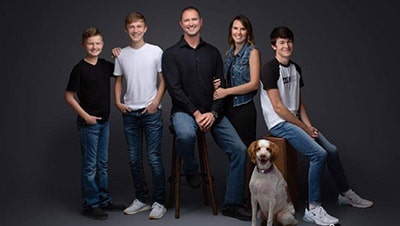 Brother John Pohle, vice president of Local 17 (Marshalltown, Iowa), passed away in the hospital on May 25, 2021, nearly a month after he suffered a critical injury while working April 30 in Union Pacific's Marshalltown Yard.
Brother Pohle, a member of the union for more than 13 years and a local officer since 2012, had been in a medically-induced coma in the weeks since the accident amputated his right leg.
LCA-953B had established an online fundraiser for Pohle, his wife and their three sons after Brother Pohle's injury. That fundraiser remains open to continue to assist them in this time of devastating loss.
Follow this link to contribute to the fundraiser on GoFundMe for Brother Pohle.
The SMART Transportation Division extends its deepest condolences to Brother Pohle's family, his friends and especially his brothers and sisters of Local 17, which he helped to lead for nearly a decade.