Our union is in mourning after losing Jose "Joe" Alfaro, a member of SMART Transportation Division for more than 15 years, to the COVID-19 pandemic on Nov. 13. He was 58 years old.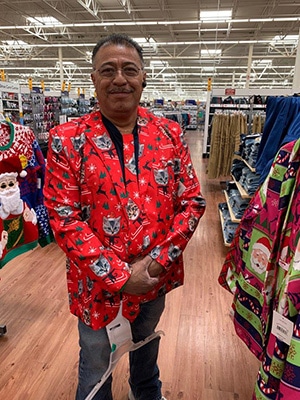 Brother Alfaro was a member of Local 18 in El Paso, Texas, and worked as a trainman/brakeman for Union Pacific.
He leaves behind his wife of 22 years, Ruoana and four children: Avan Brian, Mia Brianna, Vanessa and Robert.
An online fundraiser has been established by Local 18 Secretary & Treasurer Catarino Montero with the proceeds going to benefit Brother Alfaro's family.
"His wife and kids wanted us to thank you from the bottom of their hearts for your prayers and donations. She is grateful for everything you all have done," Montero wrote on the GoFundMe page. "We personally wanted to thank everyone for all your donations and help during this time. At the end of the day, we are all a railroad family and unite to help one another out, and during these tough times it has really shown!"
When asked to describe Joe, co-workers shared:
"Joe always would show up to work with a smile and a genuine greeting, so even if you were having a bad day, he always seemed to bring out the best in you."
"He was a great switchman and better friend."
Follow this link to contribute to the GoFundMe campaign.
Due to COVID-19 restrictions, there are currently no plans for a memorial service. In lieu of flowers, donations to the fundraiser would be appreciated.
SMART-TD offers its sincere condolences to Brother Alfaro's family as well as his union brothers and sisters in Local 18 and beyond.