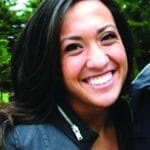 As an organization, we are known for digging deep into our pockets and reaching out to those less fortunate and in need when a tragedy strikes.
Michigan State Legislative Director Jerry L. Gibson and his family have been dealing with a tough issue of their own and Assistant State Legislative Director Don Silseth is asking SMART members to consider participating in the first Kelsey Gibson Benefit golf outing, dinner and auction.
Gibson's daughter, Kelsey, was involved in a horrific car accident in January 2013. She was 21 at the time. Her life hung in the balance for weeks, but she endured.
 Kelsey remains in a wheelchair and receives near daily therapy. She is totally dependent on others, yet Silseth says she is 100 percent cognizant.
There has been encouraging research in treatments that could be of great benefit to Kelsey, however, the estimated $160,000 to $220,000 cost is not covered by insurance.
A group of union brothers and sisters from within this organization and others have formed a committee to assist the Gibson family, Silseth said.
The committee is seeking golf participants as well as sponsors, and donations are appreciated. For complete details, visit www.FBOKelseyGibson.com. There are participant registration forms and sponsorship information.
The Kelsey Gibson Benefit will be held Saturday, June 20, at The Pines Gold Course in Wyoming, Mich.
"It is my hope that we can line the fairways with SMART union signs from across the United States and Canada. With strong fraternal support, we can begin to move this treatment from hopes and dreams to reality," Silseth said.
"I am proud and fortunate to have Jerry Gibson as a fellow member of SMART Transportation Division Local 313 (Grand Rapids, Mich.). He is all union, all the time, and he never gives up on our issues. If you ever asked Jerry for help, I'm sure you received it. He won't ask this of you, but I will. Please help if you can."