SMART Army members from Local 278 (Jackson, Mich.) and Local 1438 (Lincoln Park, Mich.) delivered two cords of firewood to our United Auto Workers (UAW) brothers and sisters in UAW Local 1248 in front of the Mopar Parts Distribution Center in Romulus, Mich. SMART-TD President Jeremy Ferguson purchased the wood for the UAW strike lines last week while Locals 278 and 1438 took it from there and got it where it needed to go.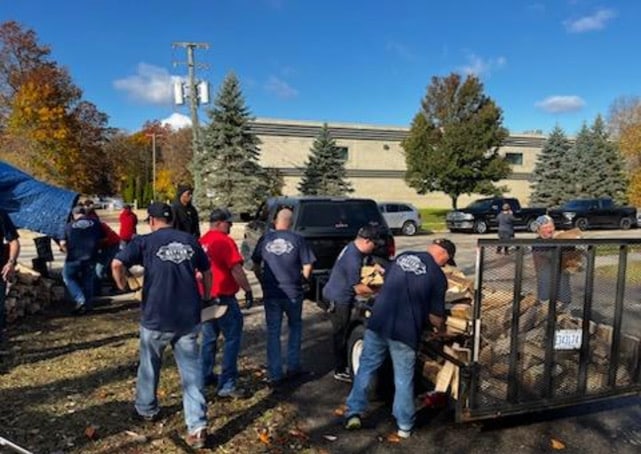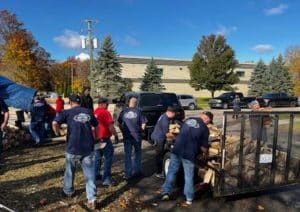 The union's donation was well-timed for the men and women on the Stellantis picket line. When SMART-TD's Nick Greficz spoke to UAW 1248 Strike Captain John Baker, he told Brother Greficz they were in dire need of fuel for their fires. He told Greficz how quickly the temperatures has been dropping with each passing day in late October and that colder weather was taking its toll on morale on the line.
President Ferguson got the idea to donate firewood to the effort while walking the line in Toledo, Ohio, at a Stellantis plant that produces Jeep Gladiators. The UAW reps in Toledo told them that keeping the burn barrels stocked was a challenge.
So with cold weather on the horizon, Ferguson committed resources to fulfill a need in solidarity with the UAW prior to the union's announcement that tentative agreements had been reached with the nation's Big Three automakers.