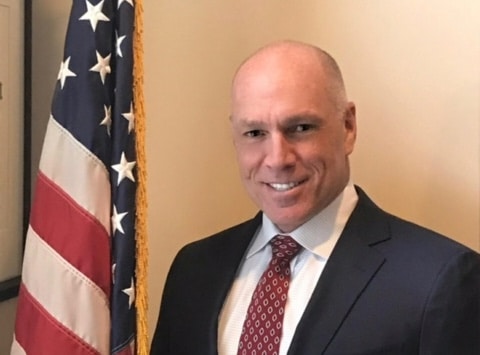 GCA-505 Long Island Rail Road General Chairperson Anthony Simon has teamed up with SMART Sheet Metal Business Managers Dante Dano (SM Local 137) and Eric Meslin (SM Local 28) to plan an annual golf outing in Bronx, N.Y. to benefit LaborPress.
LaborPress is one of the largest labor news organizations in the nation. They were founded in August 2009 by LaborPress President Neal Tepel to provide a media outlet for unions and workers. Their articles regularly appear in the New York Daily News and on their website. iHeart radio's WOR radio station features their daily reports.
LaborPress.org regularly has features on the transportation and building trades industries, which is why our union is happy to help them out with their golf outing. Most notably, LaborPress recently posted spotlight features on Simon, Dano, Meslin and General President Joe Sellers.
According to Simon, GCA-505 and SMART Locals 137 and 28 regularly work together on joint efforts and this event is no different. The keynote speaker for the event is none other than SMART General President Sellers. During his lunchtime speech, Sellers plans to discuss infrastructure issues important to both the transportation and sheet metal sides of the union, as well as the need for more unionized workers in the workforce. Also speaking during the event are representatives from the AFL-CIO and the North America's Building Trades Union (NABTU). Legislators are expected to attend as well.
"We are honored to have our general president attend this event as the keynote speaker. This event takes place in New York, where many labor leaders throughout the state will join us to hear Joe's opinions on the labor movement and the infrastructure bills that we are fighting for in Washington," Simon said. "This event shows that when we all stand together with both transportation and building trades, our voices and actions are stronger than ever."
The golf outing is being held Sept. 10, at the Pelham Bay Golf Course, 870 Shore Rd., Bronx, NY 10464.
Click here for a flyer with more information on costs and contacts.