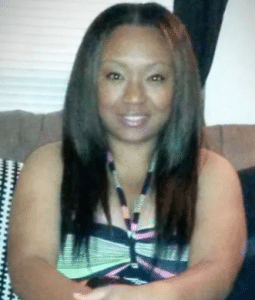 August 31st was a day that would forever change the lives of member David Mitchell (Local 937 in Mart, Texas) and his family. It was the day that he would come home with a diagnosis of COVID-19. By September 7, Mitchell's wife, Michelle, would begin to show symptoms, and on September 13, she was hospitalized with severe COVID pneumonia. By Sept. 14, all four of the Mitchell kids had been diagnosed as well.
Although David and his kids recovered quickly from COVID-19, Michelle did not. Her health continued to decline and on Oct. 5, she had to be intubated.
"Oct. 6th after picking up my son from Timberview High School following an active shooter at his school, as if I wasn't under enough stress already, I walked into my wife's ICU room and touched her leg and her heart stopped," David said. "Michelle was revived, and shortly after that her kidneys failed and her liver failed."
Although Michelle's breathing slowly began to improve, other parts of her did not. The doctors took her off of sedation for three days, but she did not wake up. The doctors then decided to run a CT scan and MRI on both sides of her brain and discovered that Michelle had had multiple strokes on both sides.
David reports that Michelle's organs are back in working order and that she is recovering slowly. The strokes have caused left-side paralysis and her motor skills have been affected as well. Her largest hurdle is learning to walk again at the rehab facility.
"She still is extremely weak and has paralysis on her left side and needs lots of rehab to get all of her motor skills back. And that's a fight she's ready to take on headfirst," David said.
Alternate Vice President and GCA-927 General Chairperson Scott Chelette, who brought Brother Mitchell's situation to SMART-TD's attention, has gotten together with local chairpersons to provide Christmas gifts for David's children.
"Brother Mitchell was especially appreciative of the fact that the International and the President's office cared enough to want to help in any way they could. I explained to him that this is what an organization should do for each other, and he and every other member will see us getting back to that way of thinking," Chelette said.
Local 569 Local Chairperson Lawrence Perkins is collecting Christmas gifts for the family. Gifts can be mailed to Perkins at 412 Rocky Creek Drive, Mansfield, Texas, 76063-8800. Brother Mitchell has three boys — ages 6, 9, and 16; and one daughter, age 14.
During this time, Brother Mitchell has been off work just trying to take care of his family. As a result, finances are tight with him not working, coupled with hospital and rehab bills. A GoFundMe has been set up by David to help the family during this difficult time. Click here to donate.