The SMART Army was out in full force in Dearborn Heights Michigan the week of November 1st, 2021. Upon hearing of a need by some very worthy recipients, SMART Local 80 Detroit apprentices answered that call.
Jaime Wencel, a young unwed mother, died shortly after giving birth to her fifth child. Amid those terrible circumstances, Jaime's parents, Debbie and Tom Wencel, stepped in to raise her 5 children, Cara (13), Paige (10), Jenna (8), Cayden (6) and Nina (4).
Debbie and Tom, who is a retired Local 1401 Drywall Finisher, have spent much of their lives volunteering and giving back to their community. Tom is a member of the Dearborn Heights City Council, and his daughter Jaime worked many hours for his campaign to help him get elected. They live in a modest two bedroom home, and suddenly had a need to add on a second floor addition to provide Jaime's children with the adequate space to grow.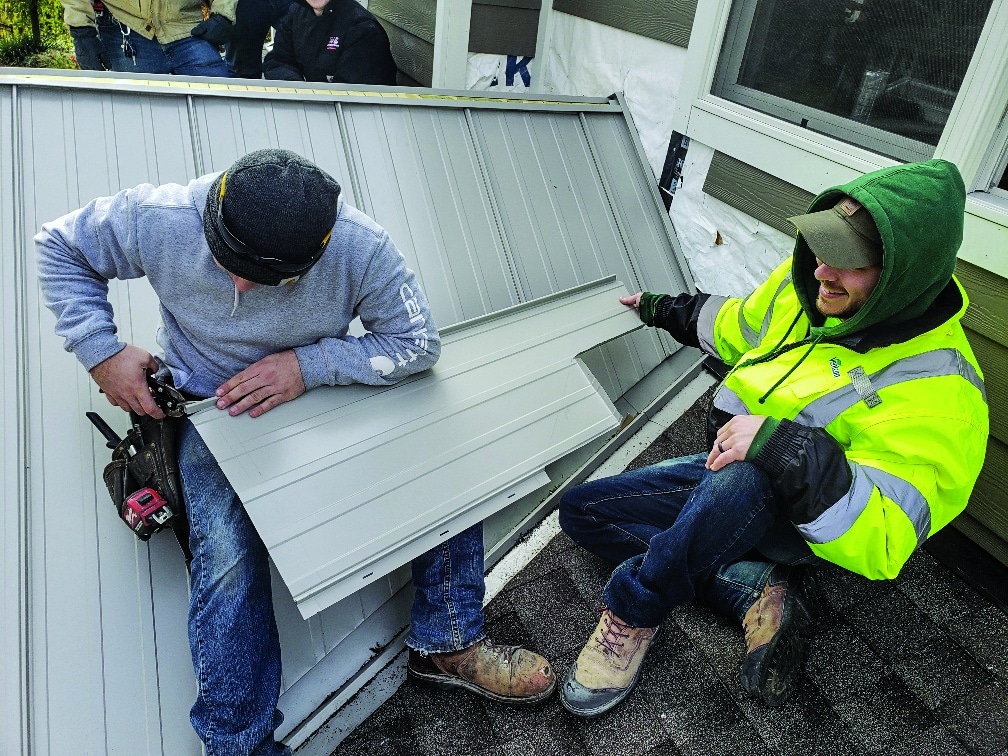 Many local companies and individuals have stepped up to help the Wencel Family and the Charity now simply known as "Jaime's Kids". Building materials and labor have been donated from multiple local supply houses and contractors as well as over 100 volunteers that have donated their time and talents to starting the second floor addition project.
It was brought to the attention of the SMART Local 80's Apprenticeship Training director, Matt ORourk, that there was a need to have the metal panel roof installed over the porches on both the front and the side of the house. The material had been donated and was on-site, but the estimates for installation by a local contractor was steep. SMART Local 80 generously donated their time and skill to get the job done. Led by Local 80 Training Center Instructor Sam Velez, a crew of apprentices showed up to volunteer to install the panels.
List of SMART members who attended:
Richard Davidson, Drake Wonifeil, Dan Hines, Jacob Ciner, Alex Bastien, Michael Lopez, Quinn Gattori, Travis Harper, Alan Dickson, Hunter Brotherton, Daniel Bleyaert, Joshua Gibbons, Sam Velez (Instructor), Bob Wenzell (Organizer 292), David Hartsuck (Organizer 80)